The Ultimate Pantry by Smallbone
Culinary craftsmanship
Much more than a cupboard in which to store your kitchen essentials, the design possibilities for a Smallbone pantry are endless. 
Open the doors to a world of intelligent storage, inspired display options and exceptional attention to detail.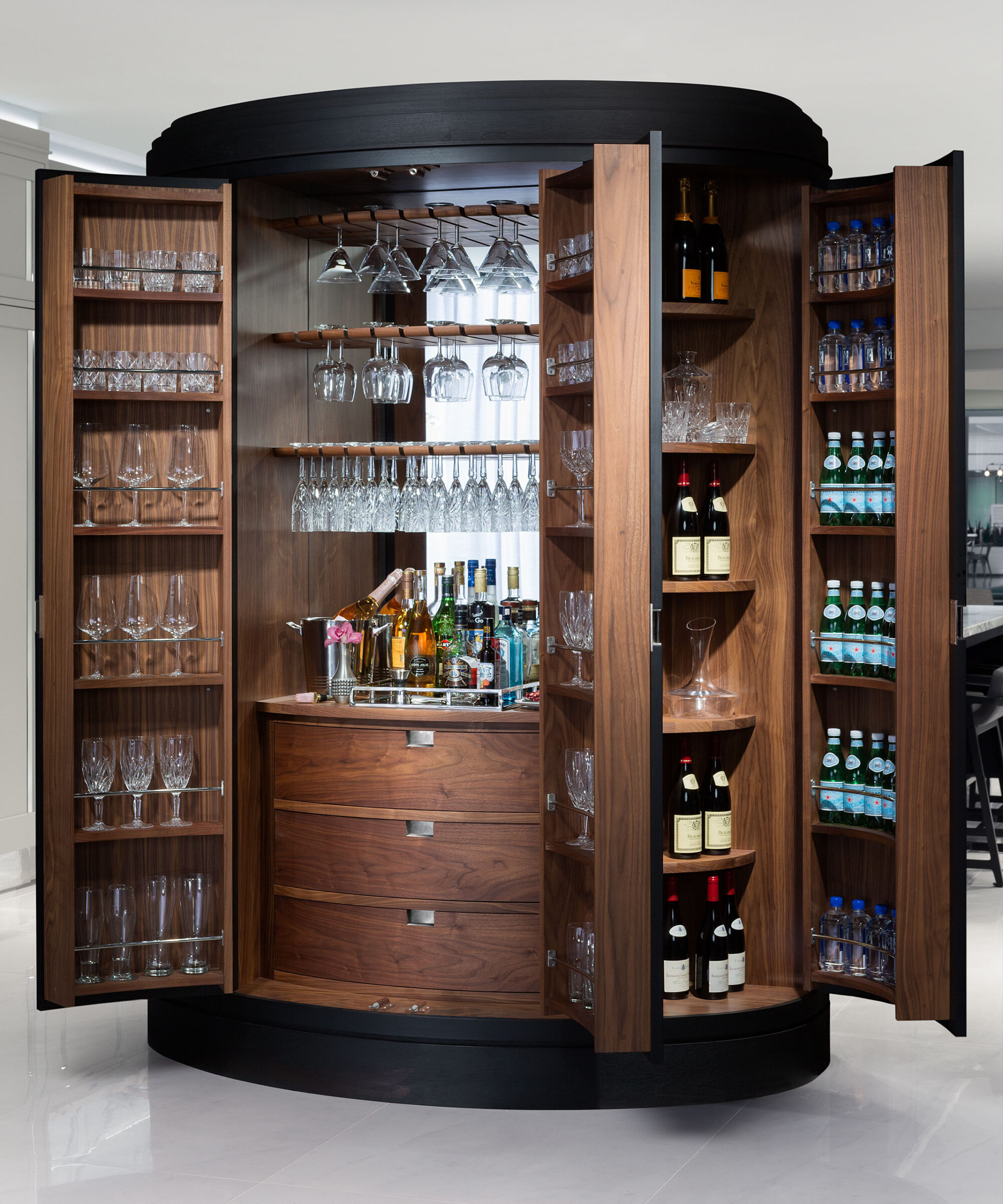 The ultimate storage solution.
Each Smallbone pantry is entirely bespoke and can be designed to fit a space of any size, width, depth or height. Incredibly versatile, every aspect is adaptable to ensure a seamless fit in even the most unusual shaped corners and alcoves.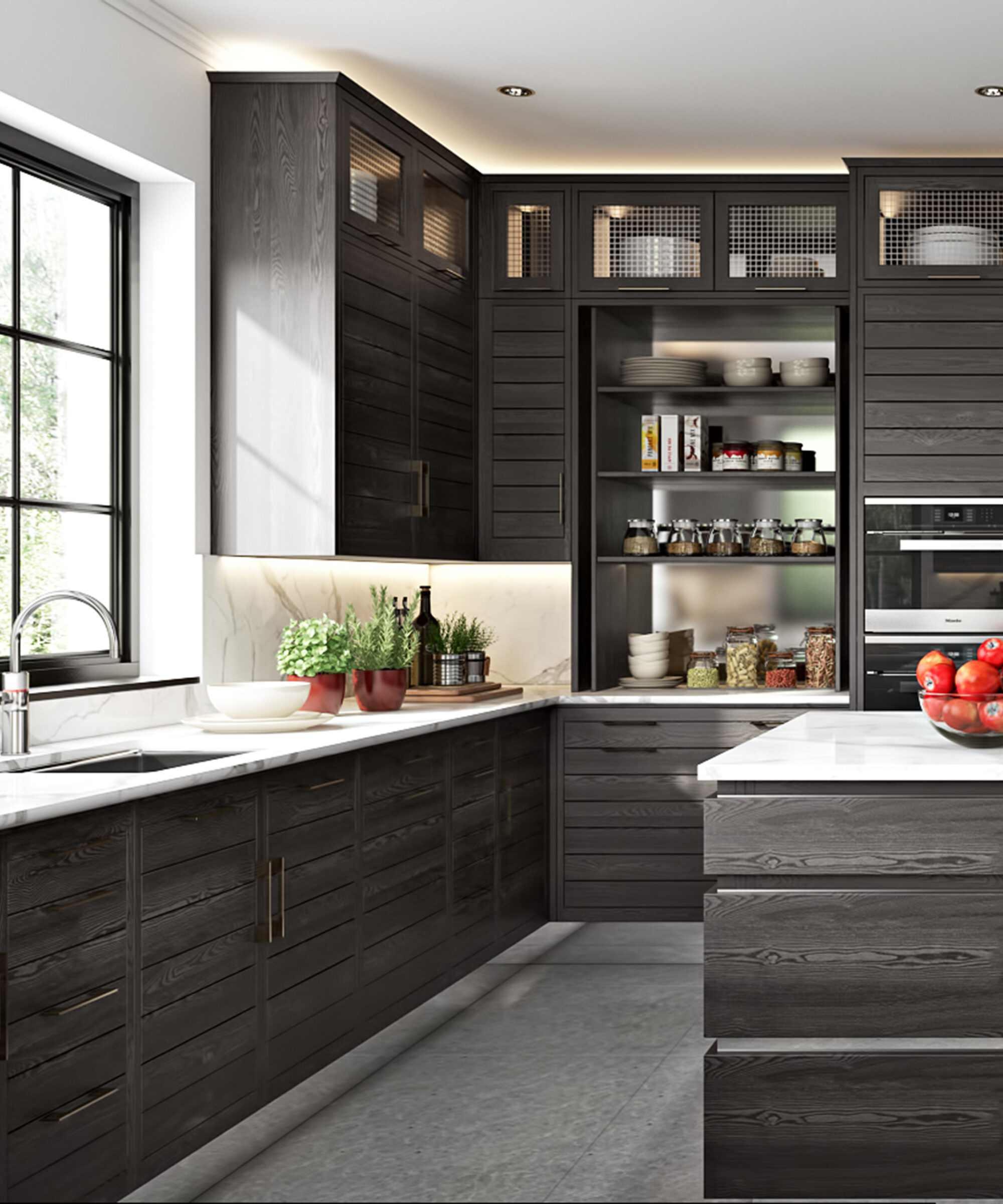 Customised for you.
There are numerous options for customising your pantry, from integrated cupboards and drawers to pierced metal vegetable baskets. Smallbone pioneered the concept of bottle racks lining the doors to showcase vintages and produce rather than hide them away.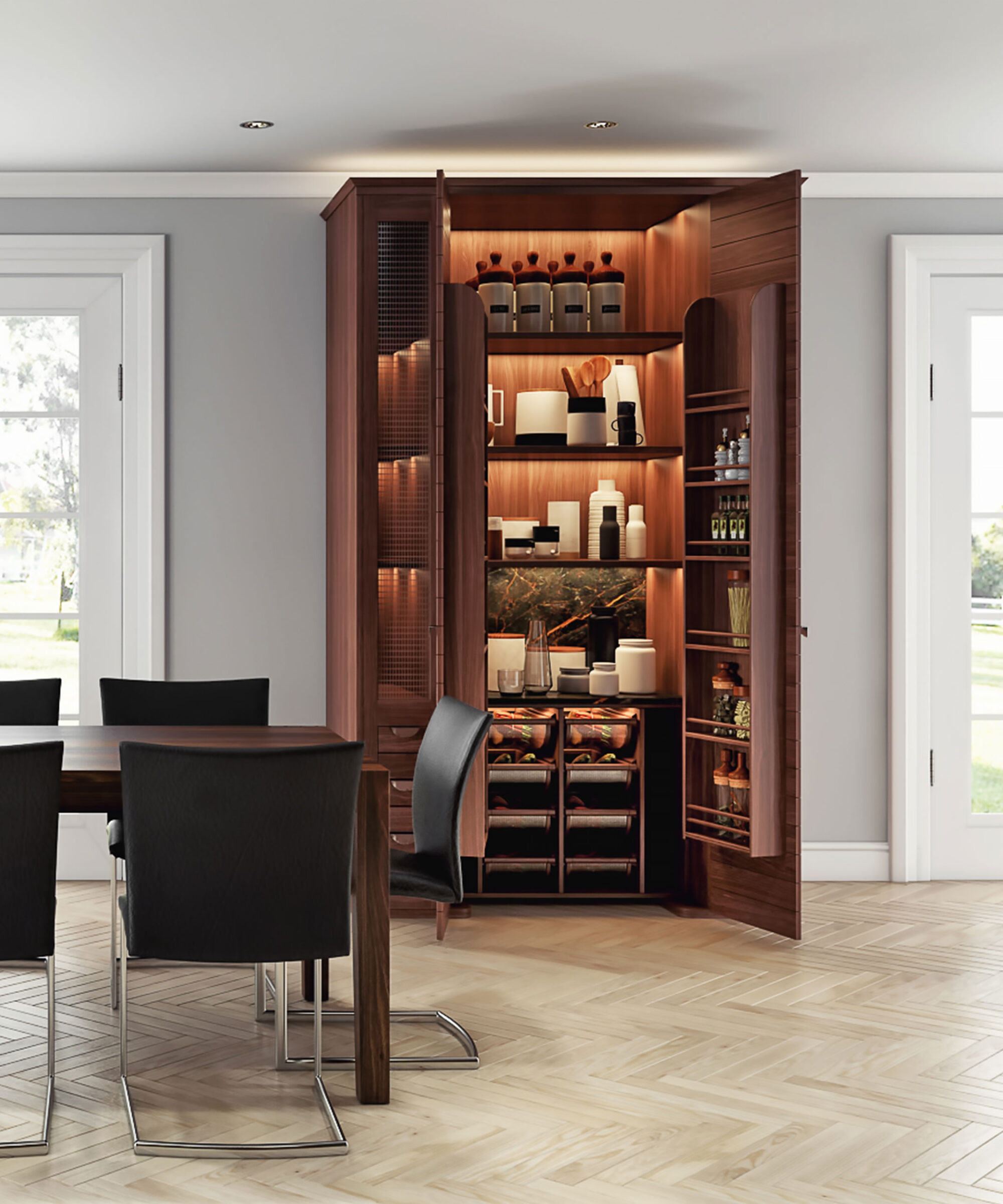 Tailored to your kitchen.
Full or half-height, in-built, standalone or walk-in, a Smallbone pantry can be adapted to any space or occasion. From a traditional larder to a bespoke cocktail bar, the options are limited only by your imagination.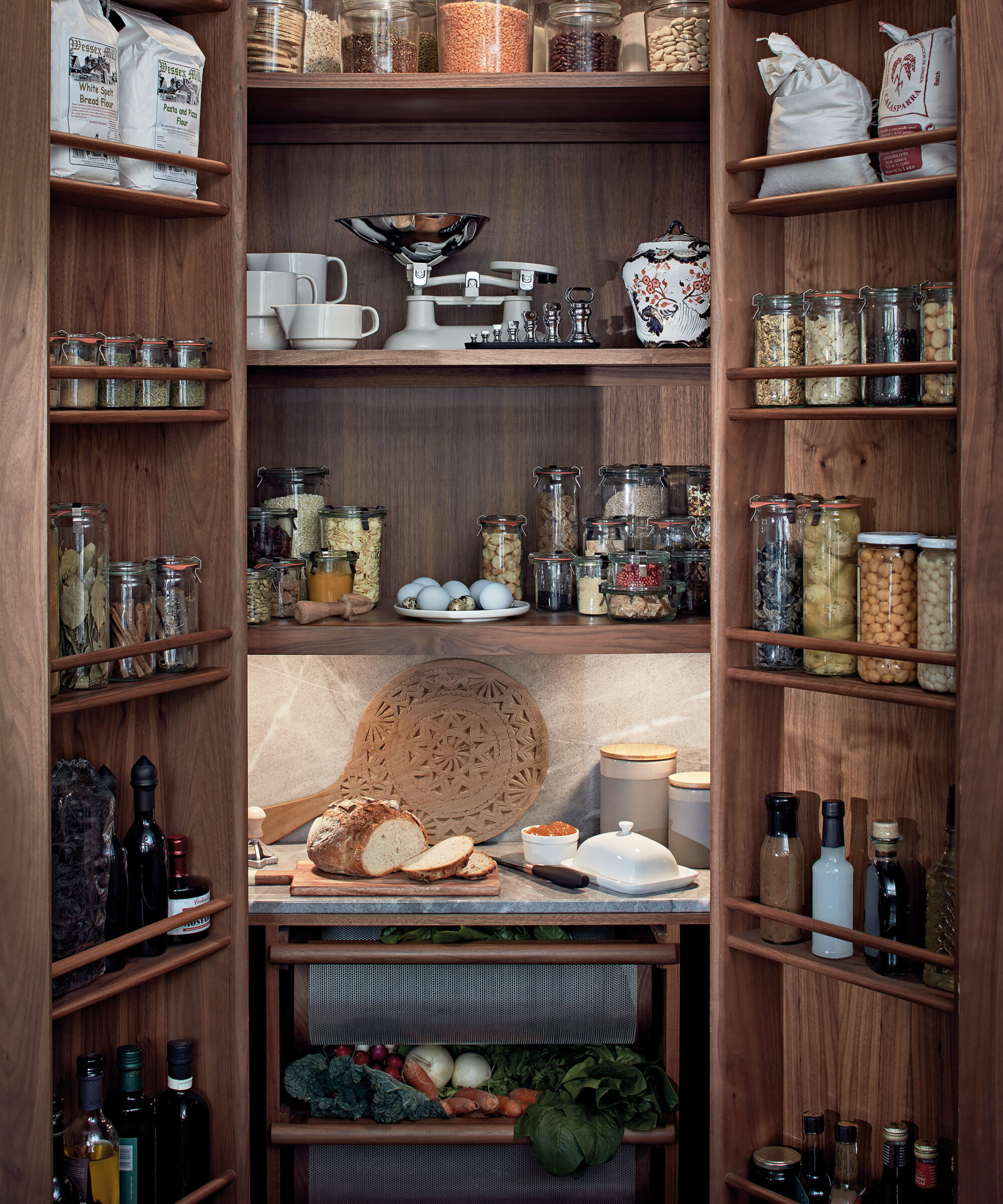 The hybrid pantry.
There is a growing trend for pantries that provide much more than storage space alone. Integrating a marble worktop on which to display bread or cheese and small appliances, such as a coffee machine, toaster or hot tap, to keep clutter in the kitchen to a minimum.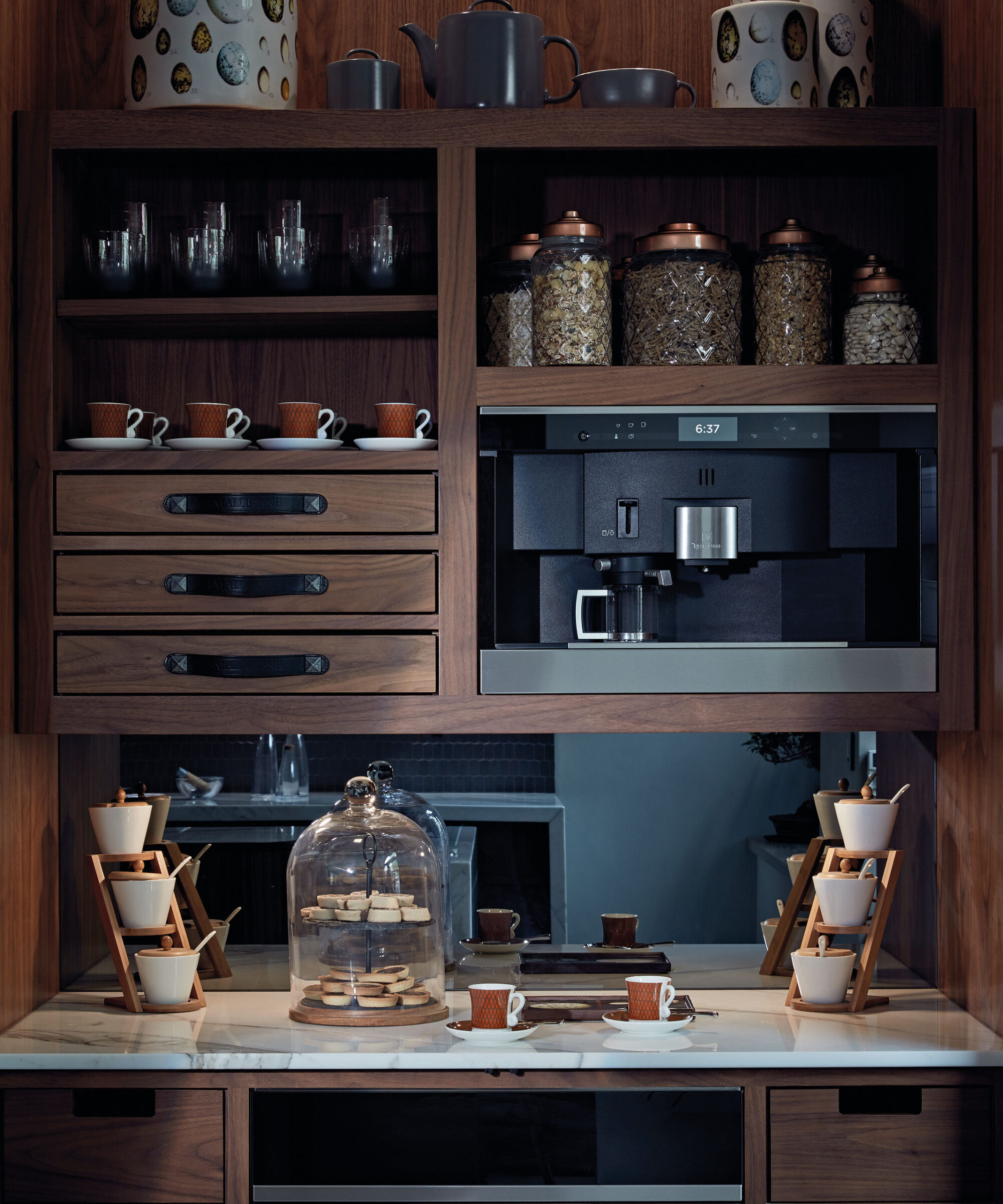 State of the art.
Your comfort and passions are Smallbone's inspiration. High-tech innovations include integrated lighting that can be connected to your Smart Home, temperature-controlled wine storage and even a walk-in cold room for storing charcuterie that regulates the humidity.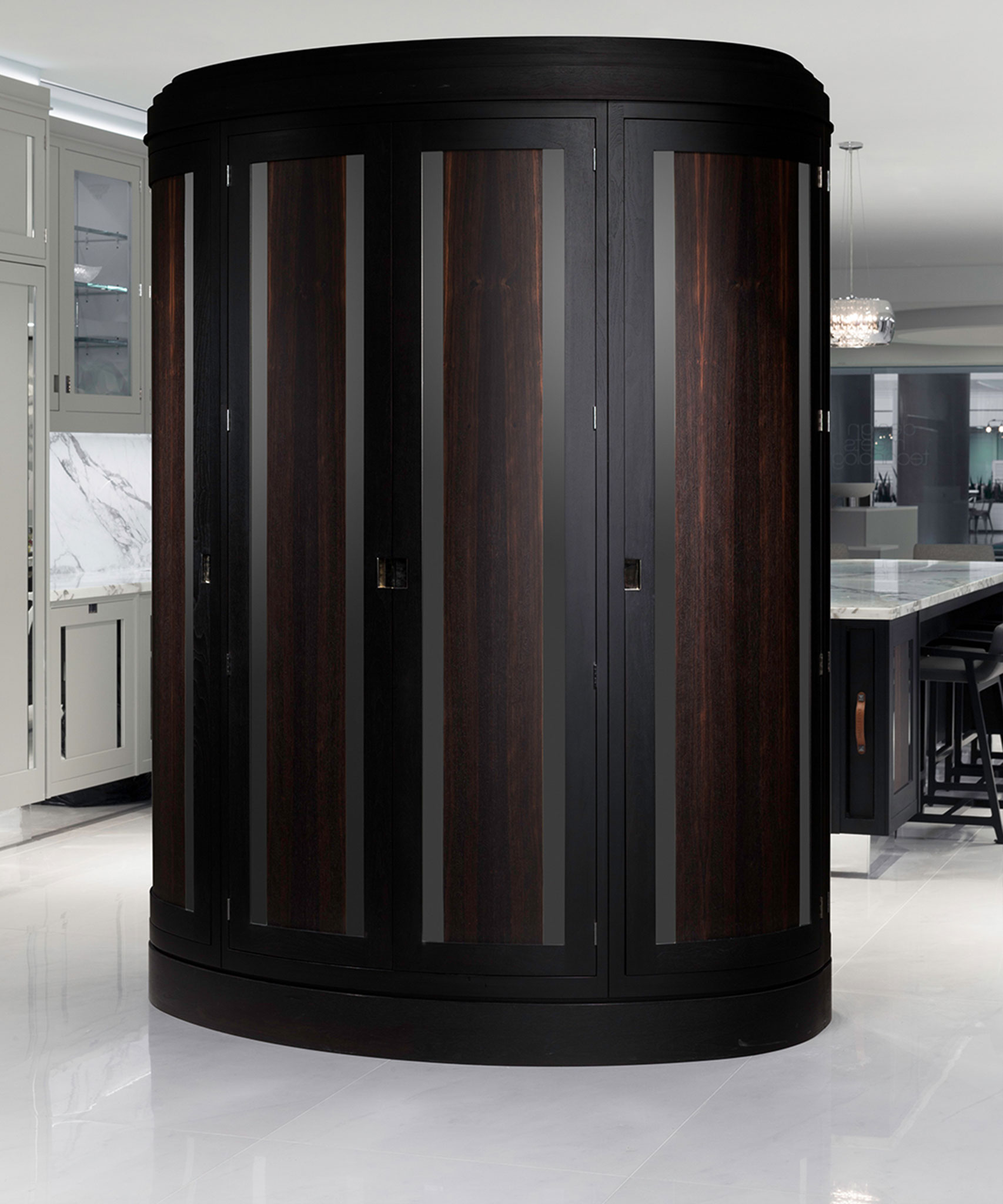 Macassar Uber.
Smallbone's signature standalone Macassar Uber pantry is a work of art. The unique oval shape of the curved cabinetry, enhanced with Macassar ebony and vertical mirror inserts, is designed to open in four sections to reveal internally lit and custom-fitted interiors.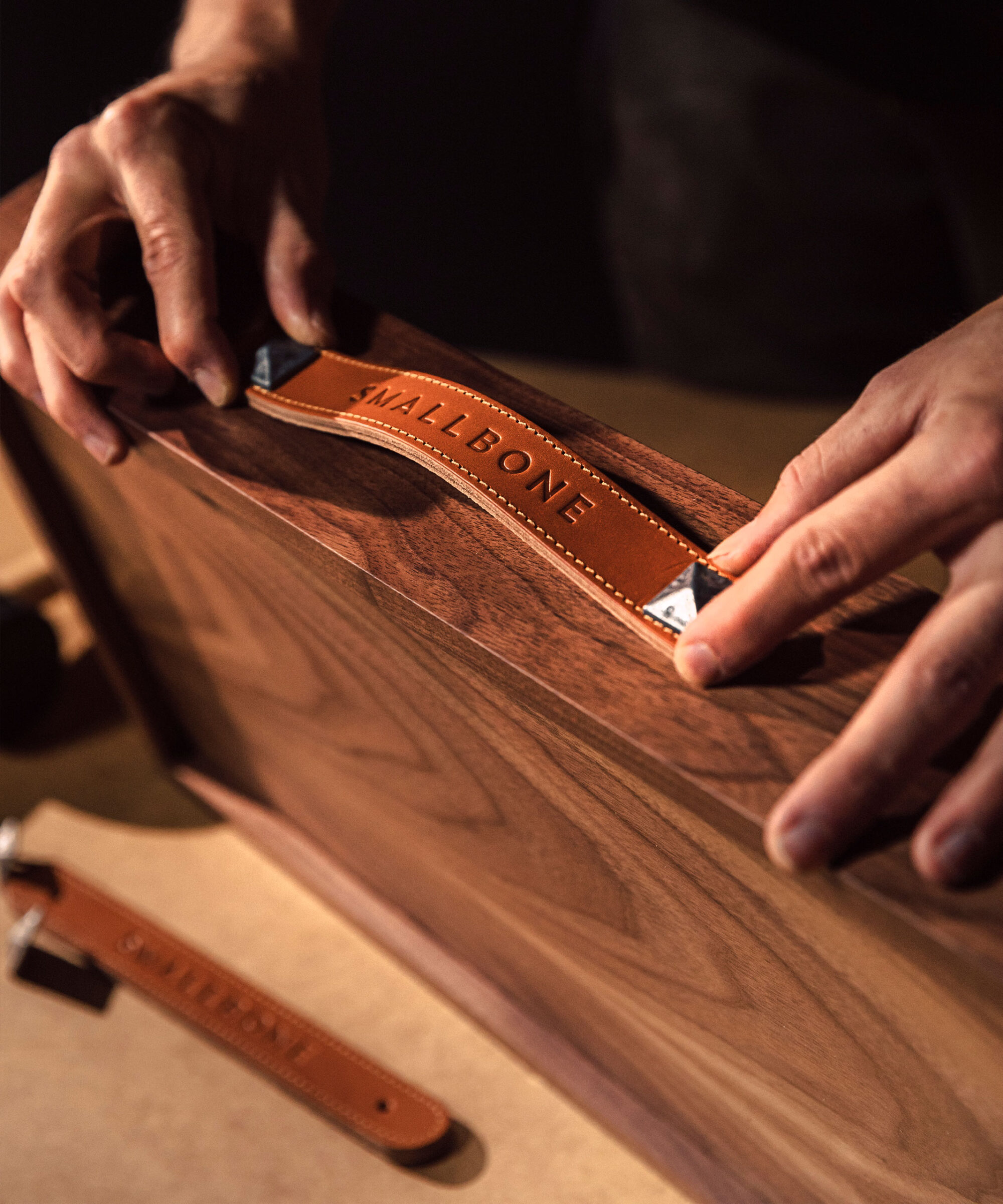 The Smallbone hallmark.
 A Smallbone pantry is always a pleasure to open. Handcrafted for frequent daily use, each element is made by hand and assembled in Smallbone's Wiltshire workshop rather than in the home for maximum strength, including the bespoke solid timber fittings within.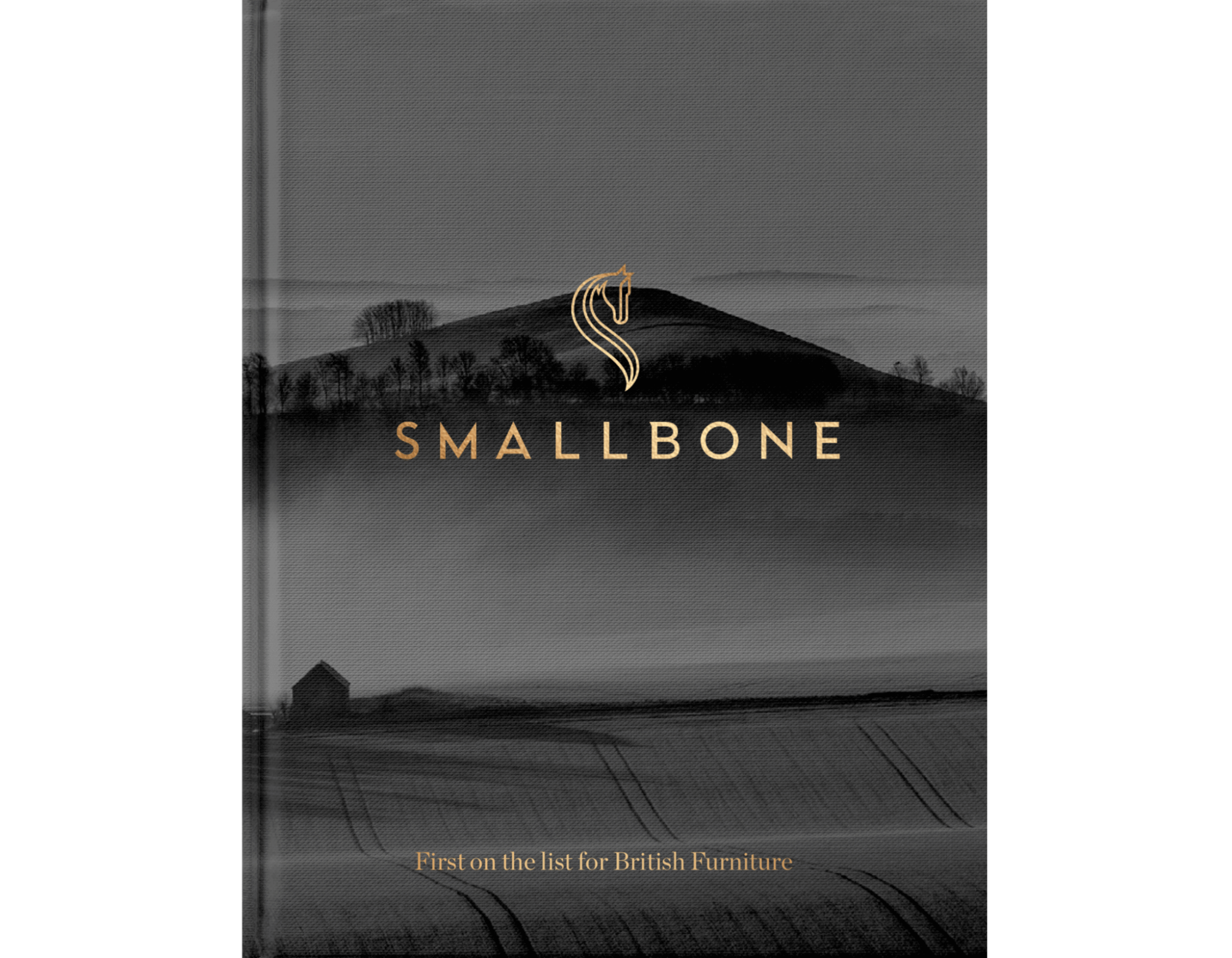 Find out more
Our 15,000 sq.ft Luxury Pavilion in London's Knightsbridge is now open for private appointments. You can find out more about our luxury bespoke kitchens and whole-home solutions by arranging a virtual appointment or requesting a brochure using the details below.