Brasserie Collection by Smallbone
A Feast for the Senses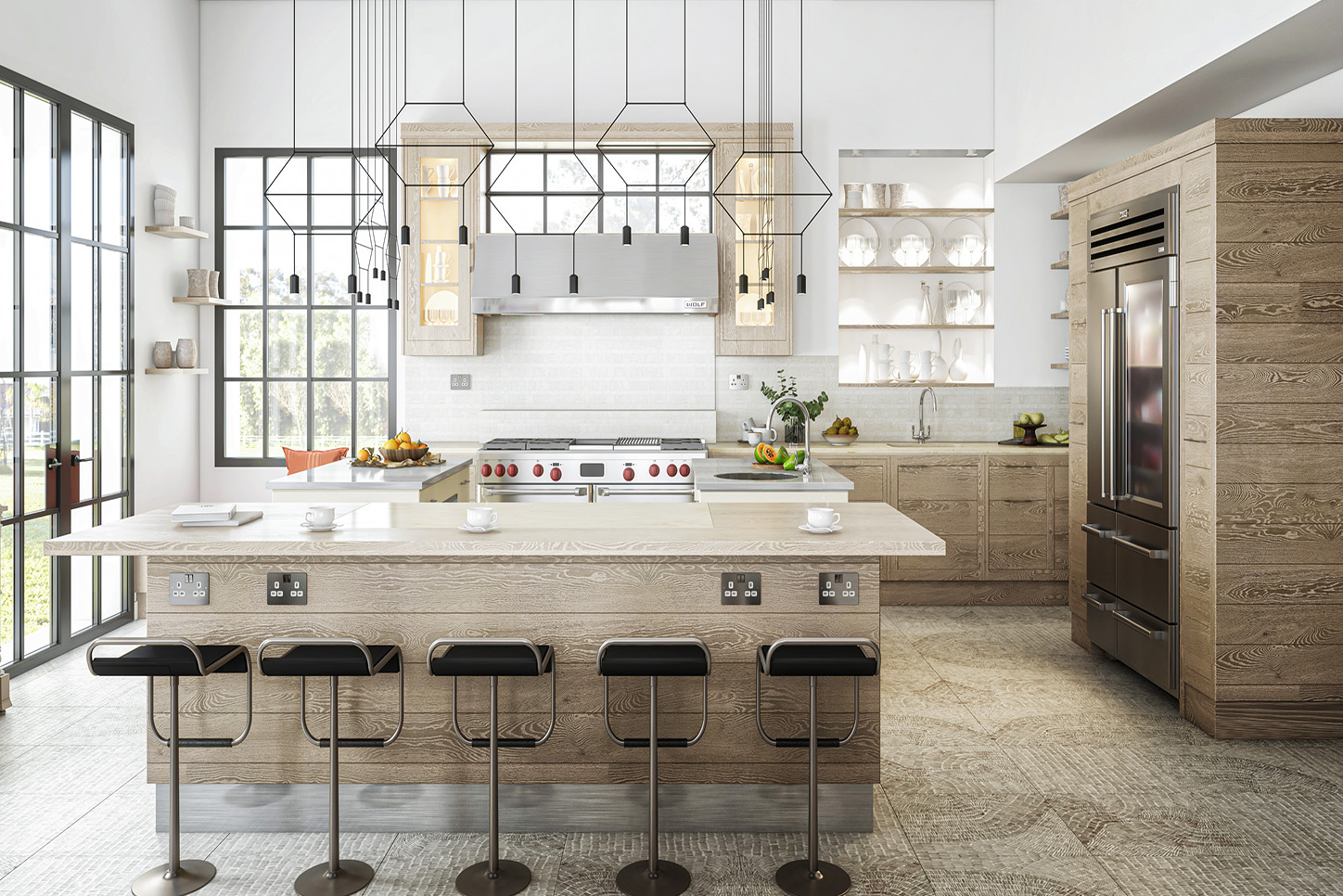 A modern classic, the Brasserie Collection is the epitome of informal luxury.
Brasserie is a landmark collection from Smallbone that perfectly combines form and function. The relaxed, modern style of Brasserie contrasts striking linearity with the organic beauty of exposed limed oak.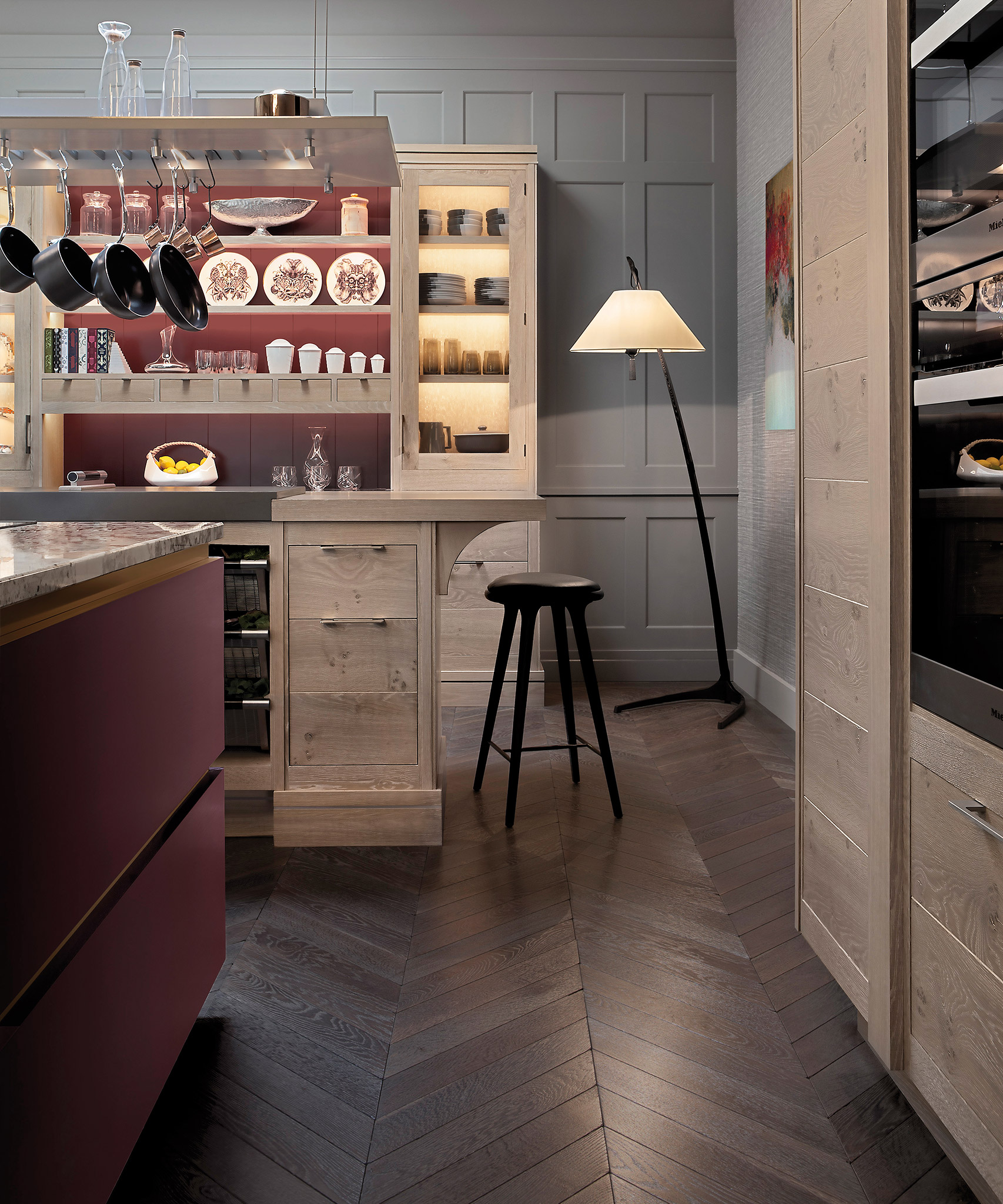 Signature style.
Smallbone sought to capture the informal, convivial atmosphere of a London brasserie with the Brasserie Collection. The post-industrial aesthetic, relaxed style and refined details are indicative of Smallbone's revolutionary move away from formal dining spaces, creating a true feast for the senses.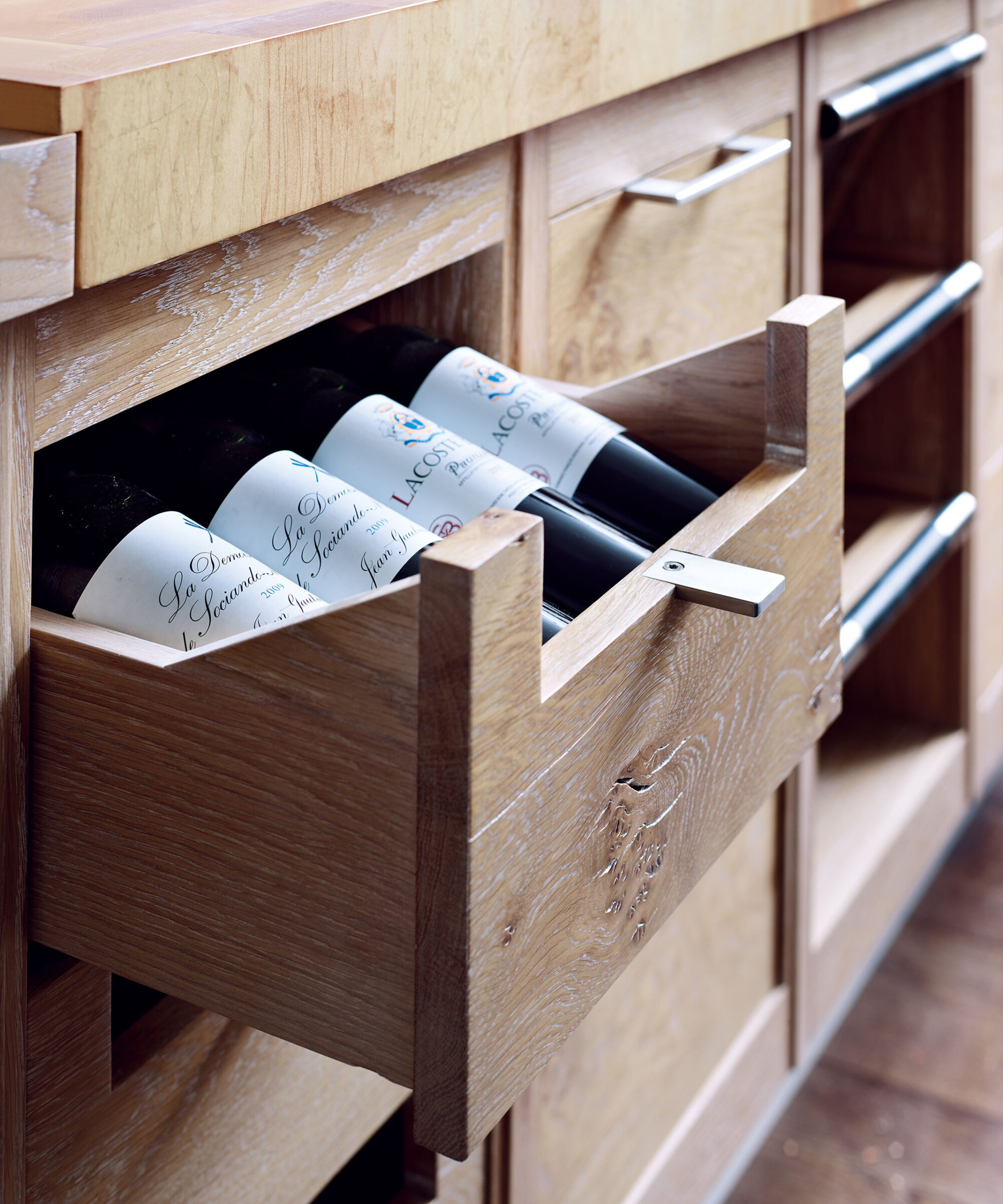 Nature's markings

.

The Brasserie Collection is characterised by horizontal slats of limed oak that conceal the precision craftsmanship of the cabinetry, undisturbed by the lines of the doors or drawers. Hand-finished in our Wiltshire workshop using proprietary techniques that bleach the oak whilst enhancing its colour and grain, the innate knots in the timber emphasise Brasserie's natural, organic aesthetic.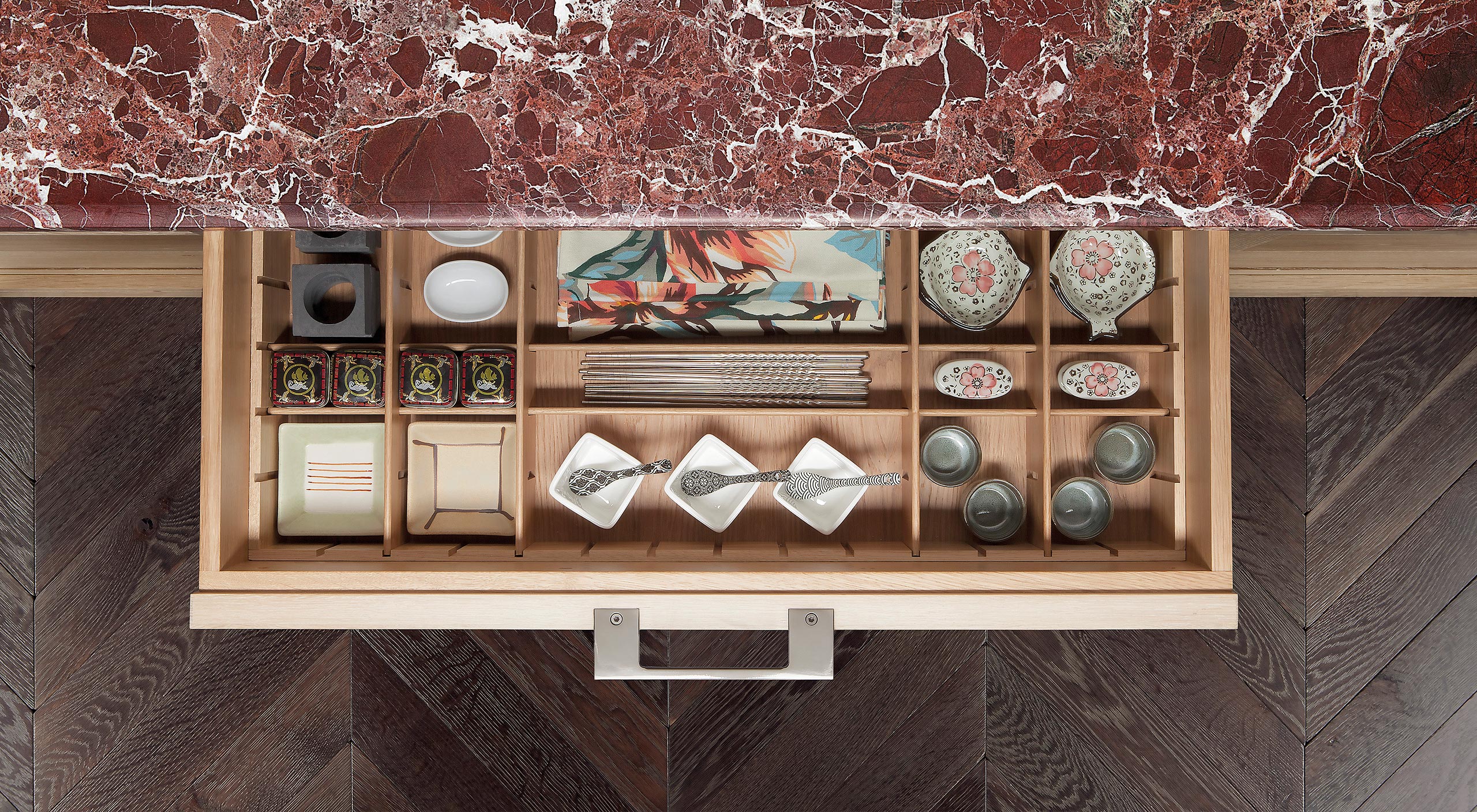 Luxurious finishes.
Each design feature has been carefully considered to harmonise with the signature limed oak of Brasserie. U-shaped satin nickel handles are recessed into door and drawer fronts, complementing the rectilinear lines and engineered look of the cabinetry, while brushed stainless steel-effect plinths and inlay strips inset into the centre of the cornice echo the industrial feel.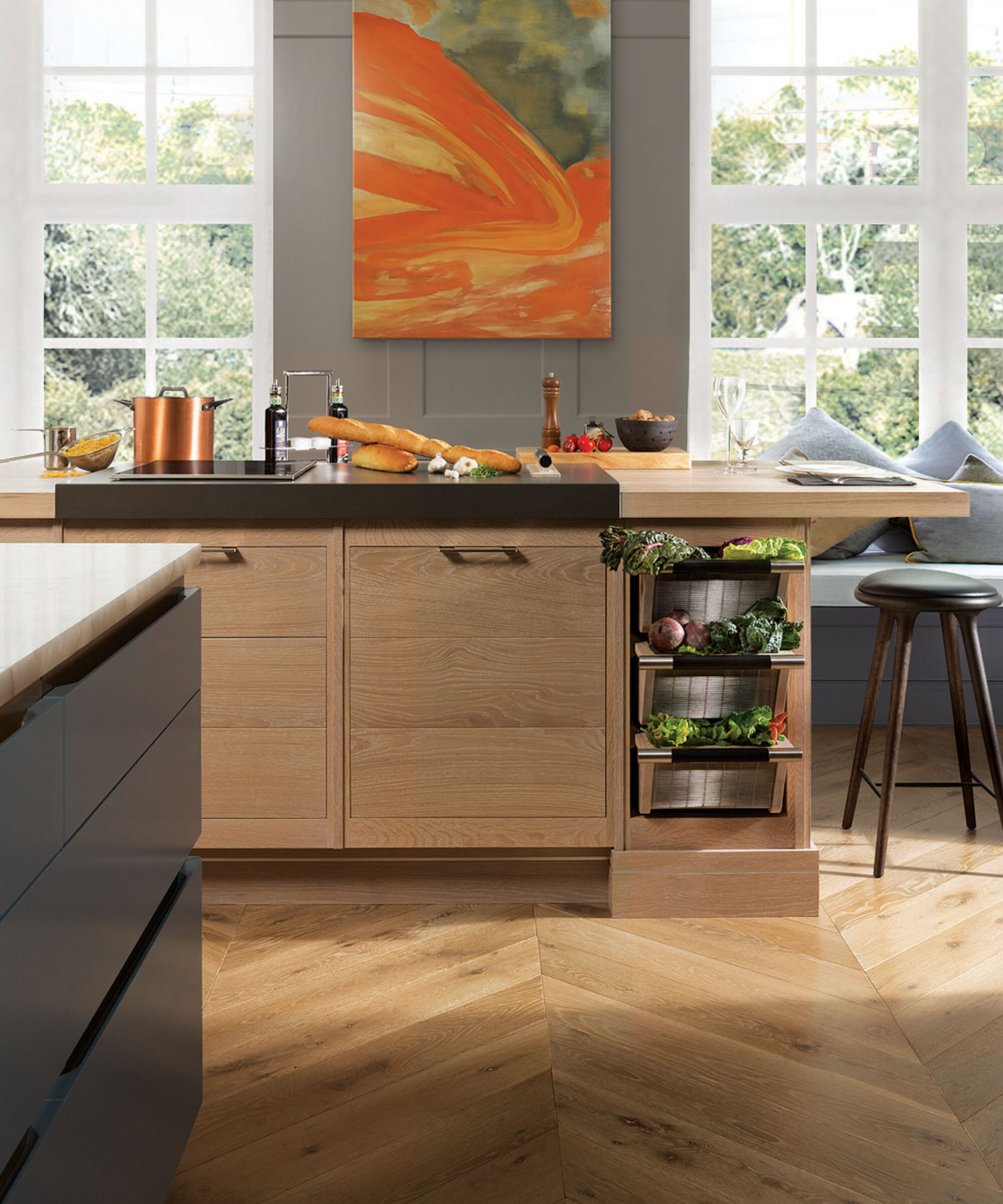 Inspired functionality.
Tailor your Brasserie kitchen to your lifestyle with innovative features and storage solutions. A hallmark of each Brasserie kitchen is a maple wood chopping board that will age beautifully over time. Wall cabinets have sliding doors for easy access, with additional storage provided by pull-out wine trays and woven, ribbed stainless steel baskets.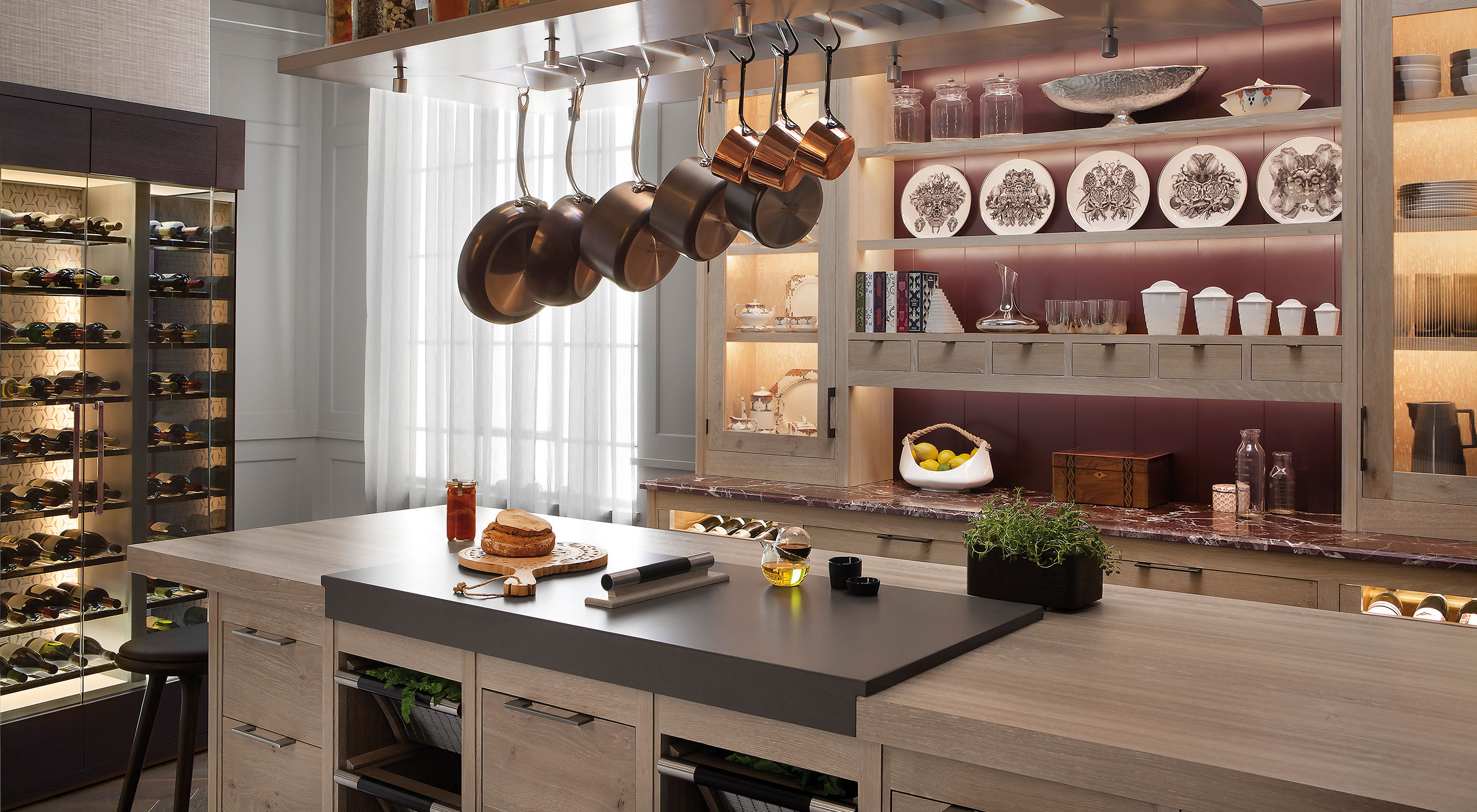 Heart of the home.
Among the signature pieces in the collection is a large-scale limed oak dresser, which can be adapted by our designers to suit your space and requirements. Featuring extra-deep base cabinets, which provide extensive storage and space for an additional worktop, it is both beautiful and practical, and the focal point of every Brasserie kitchen.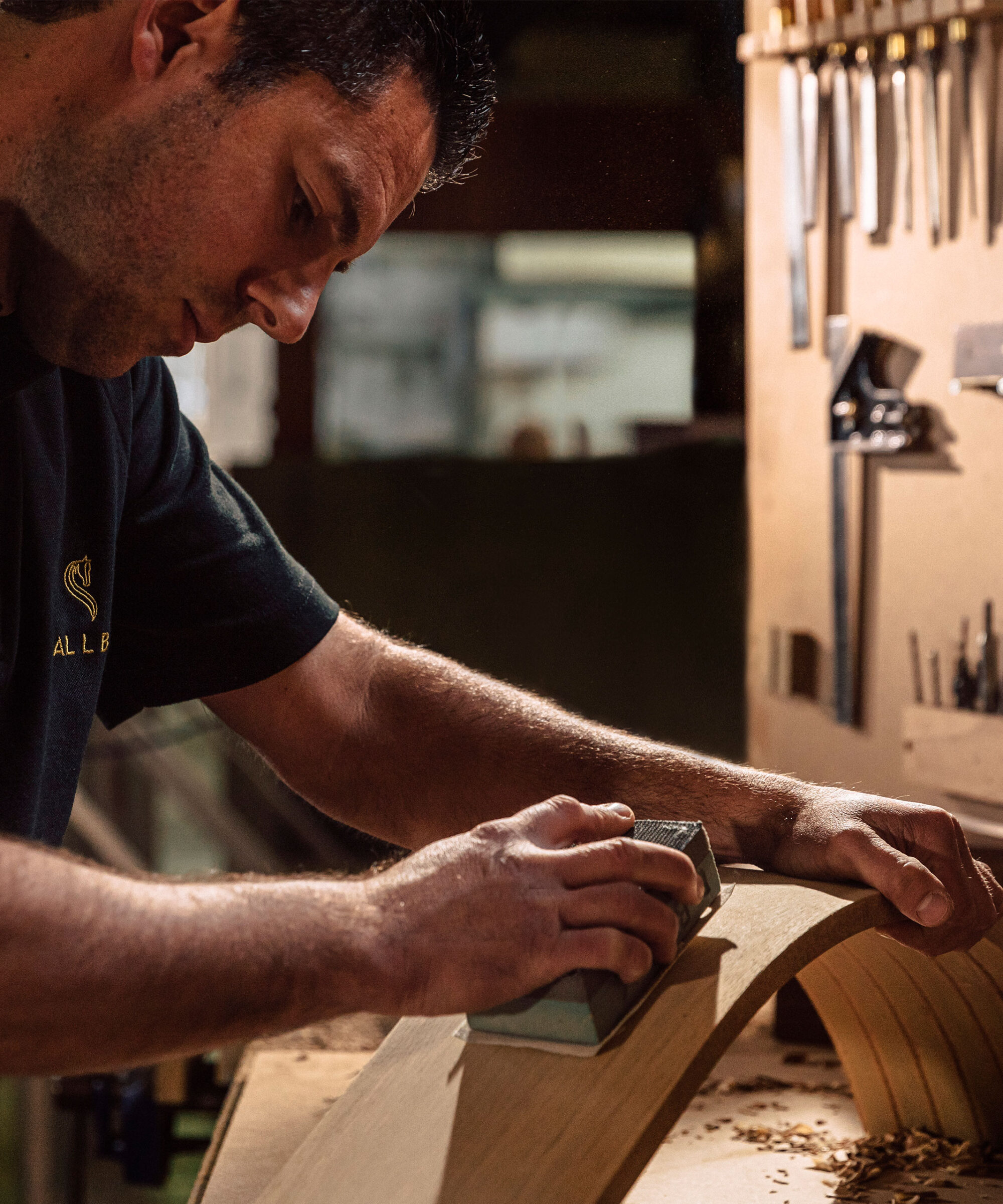 Signed by Smallbone.
Handmade in Devizes, Wiltshire, over 40 years of knowledge and craft is invested in every Smallbone kitchen. Unique to the Brasserie Collection, the satin nickel handles feature the Smallbone logo on the leading edge. On the reverse of each door, meanwhile, you will find a veneered marquetry badge featuring the Smallbone horse emblem.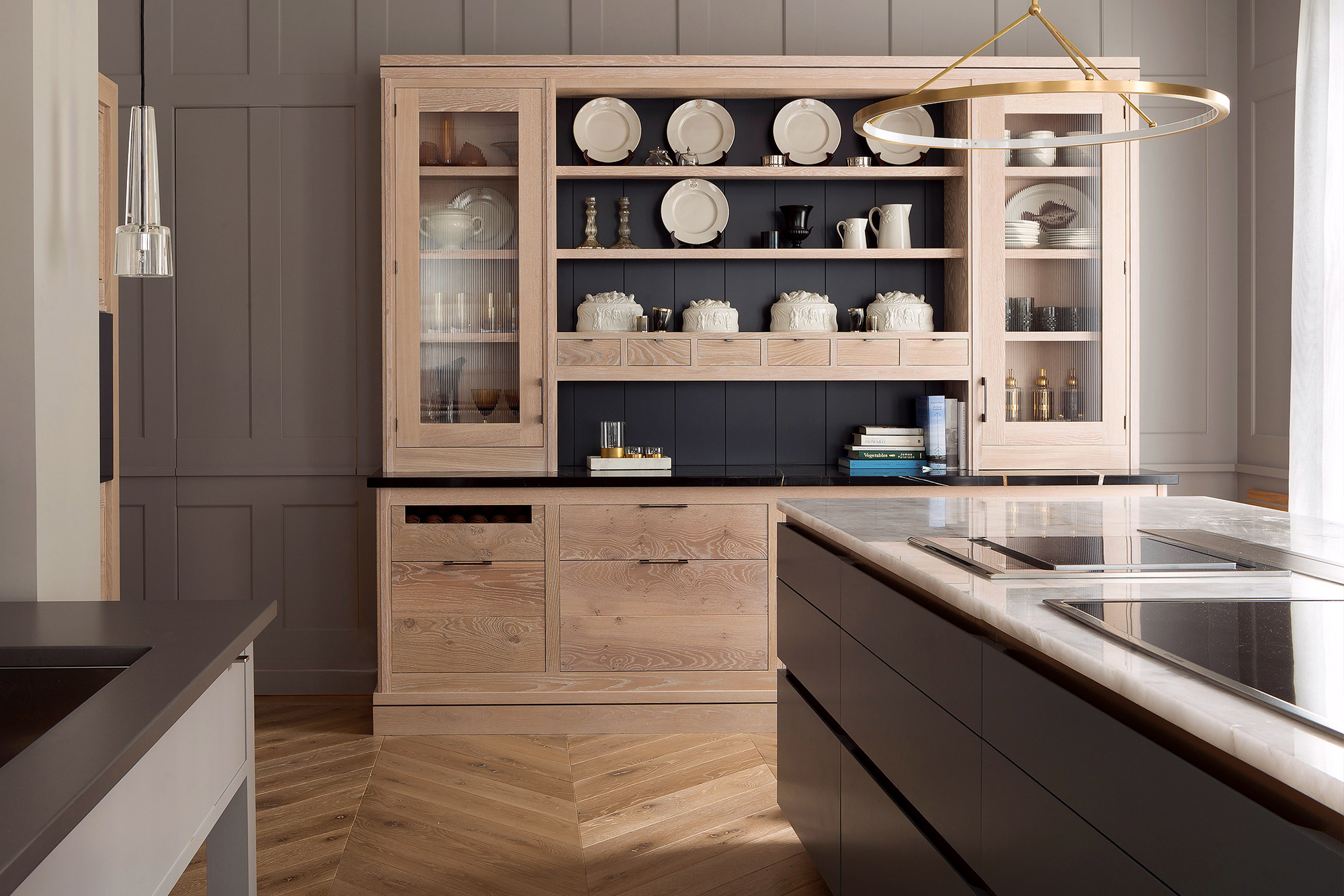 Make Brasserie your own.
Our designers can guide you through the myriad options for personalising the Brasserie kitchen to suit your space and style. Available in any paint colour, kitchen cabinetry can be hand-painted in situ by our team of decorative artists for a truly bespoke touch, while a dining table and chairs have been designed specially to complement the Brasserie Collection.