Modernist Collection by Smallbone
"Architecture is the learned game, correct and magnificent, of forms assembled in the light"
This quote from Le Corbusier reminds us that Modernism is a discipline and Smallbone's Modernist furniture adheres to that with the added inclusion of craft. The room in question features a stark, pared back floor and walls that act as the counterpoint to the depth and warmth carried in the use of hand-selected veneers and carefully sourced contrasting stone. Worktops and wall finish in this instance are Belgian Fossil Stone for the monumental worktop blocks and the mesmeric 'celestial brushstrokes' of the Grey Soapstone forming the wall treatment
The Tonal Layers of Timber, Metal and Glass
The tones of the timber cabinetry are soft grey hand applied hues inflected into the selected oak veneered fronts. The handleless aesthetic of the furniture is created by undercut tops to doors or drawers, also creating a series of shadow lines across the faces. Interiors are of course pure Smallbone – Walnut cabinet interiors, drawer boxes and the myriad of optional internals that allow our clients to truly personalise their interiors.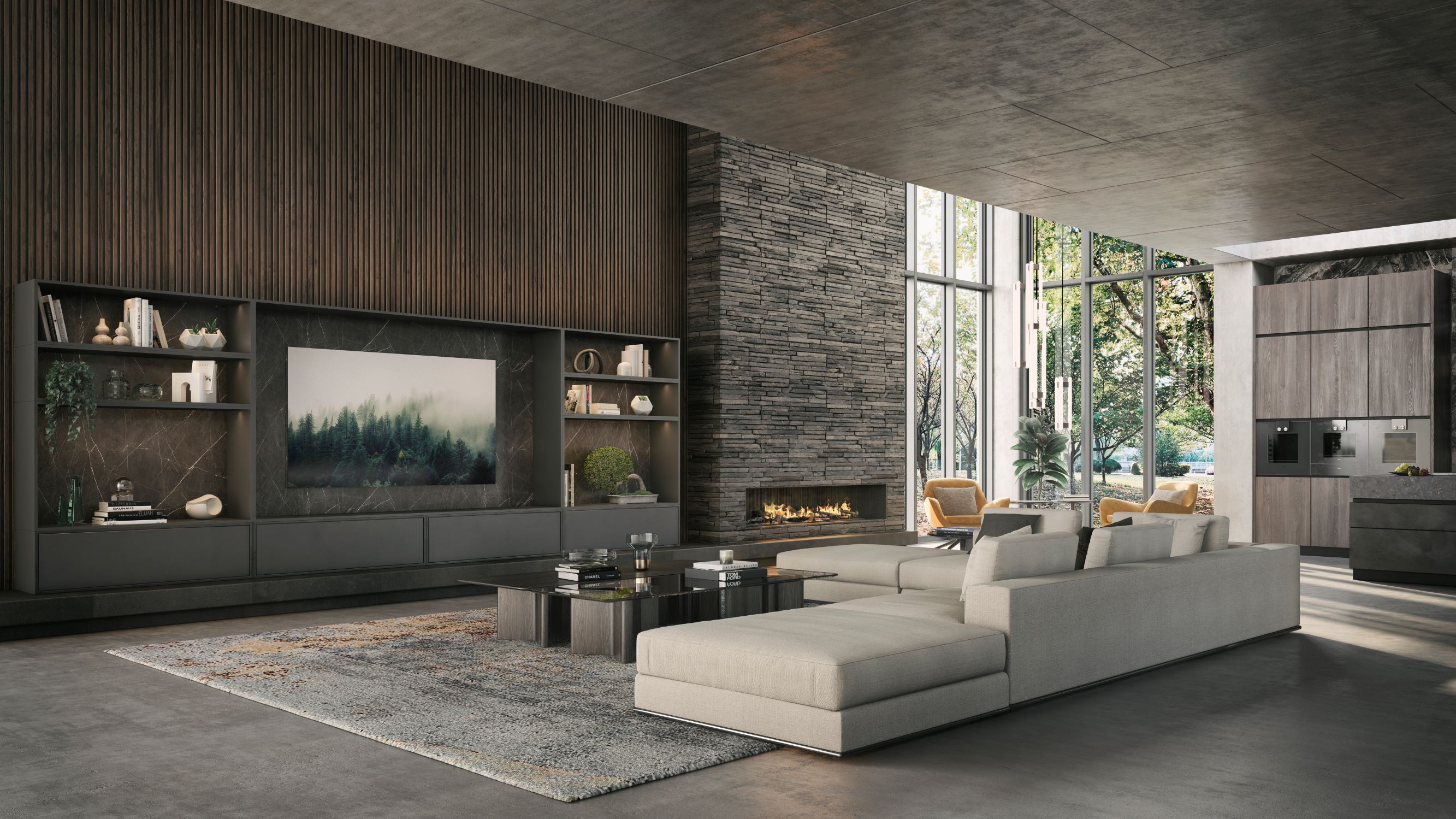 Function and Form
The use of glazed cabinets is a clever architectural trick to create jewel-like pockets of storage that also suggest depth and re-affirm the luxury of space – these could be for stemware, pottery collections, china and other collections and curios that our Clients may have curated over time. Custom metal frames in a range of potential finishes, carry toughened glass panels with various options of tint. Internal lighting and timber and glass shelving complete the mood of the piece. Discreet custom hinges hidden from view help to retain the purity of the aesthetic.
Mitred drawer fronts are crafted with integral finger rail for ease of opening and to maintain the sleek , uninterrupted lines. Precision cut apertures hold signature Walnut handmade drawer boxes endlessly adaptable for all storage needs.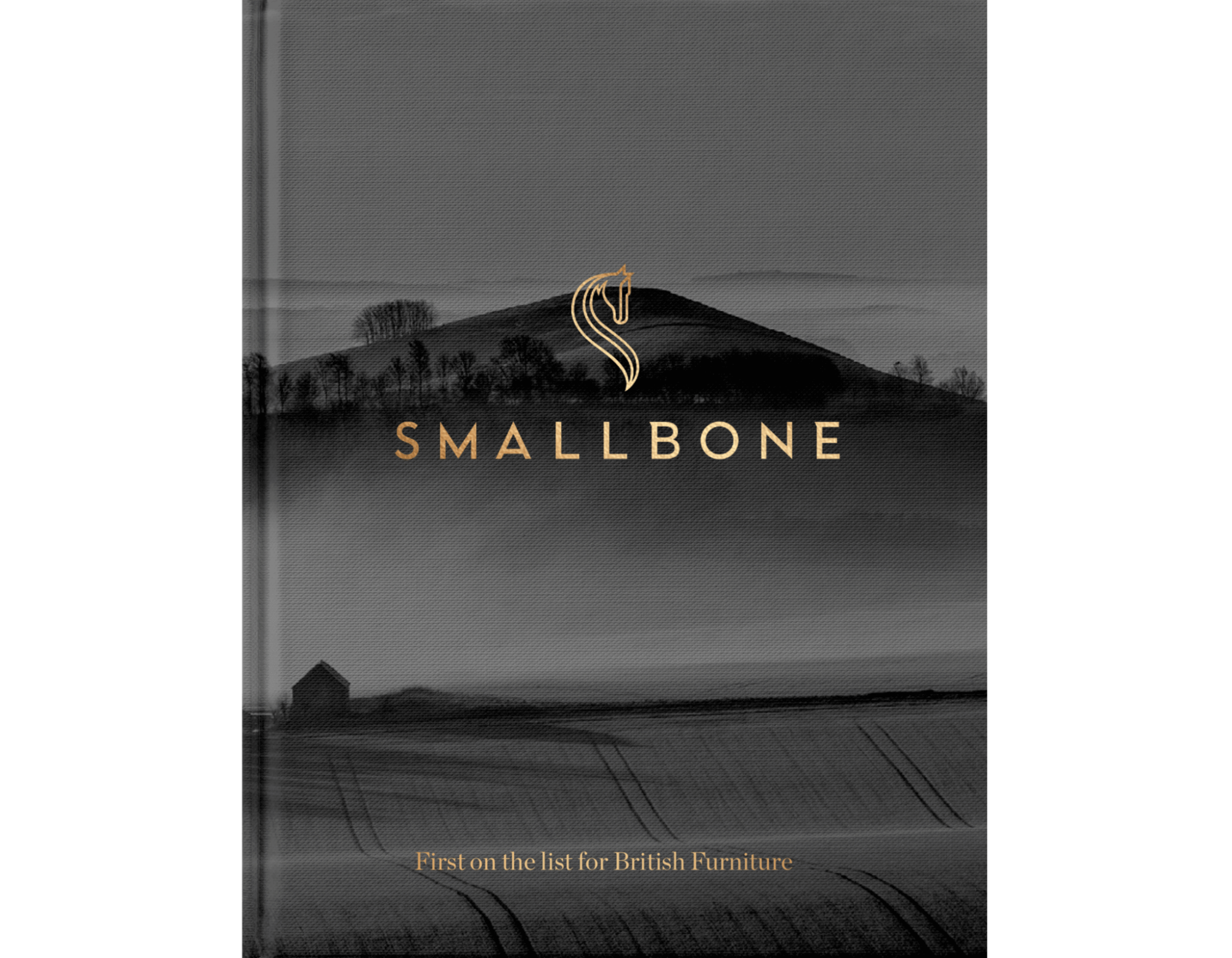 Find out more
Our 15,000 sq.ft Luxury Pavilion in London's Knightsbridge is now open for private appointments. You can find out more about our luxury bespoke kitchens and whole-home solutions by arranging a virtual appointment or requesting a brochure using the details below.