Mulberry Collection by Smallbone
The Ultimate in Urban Elegance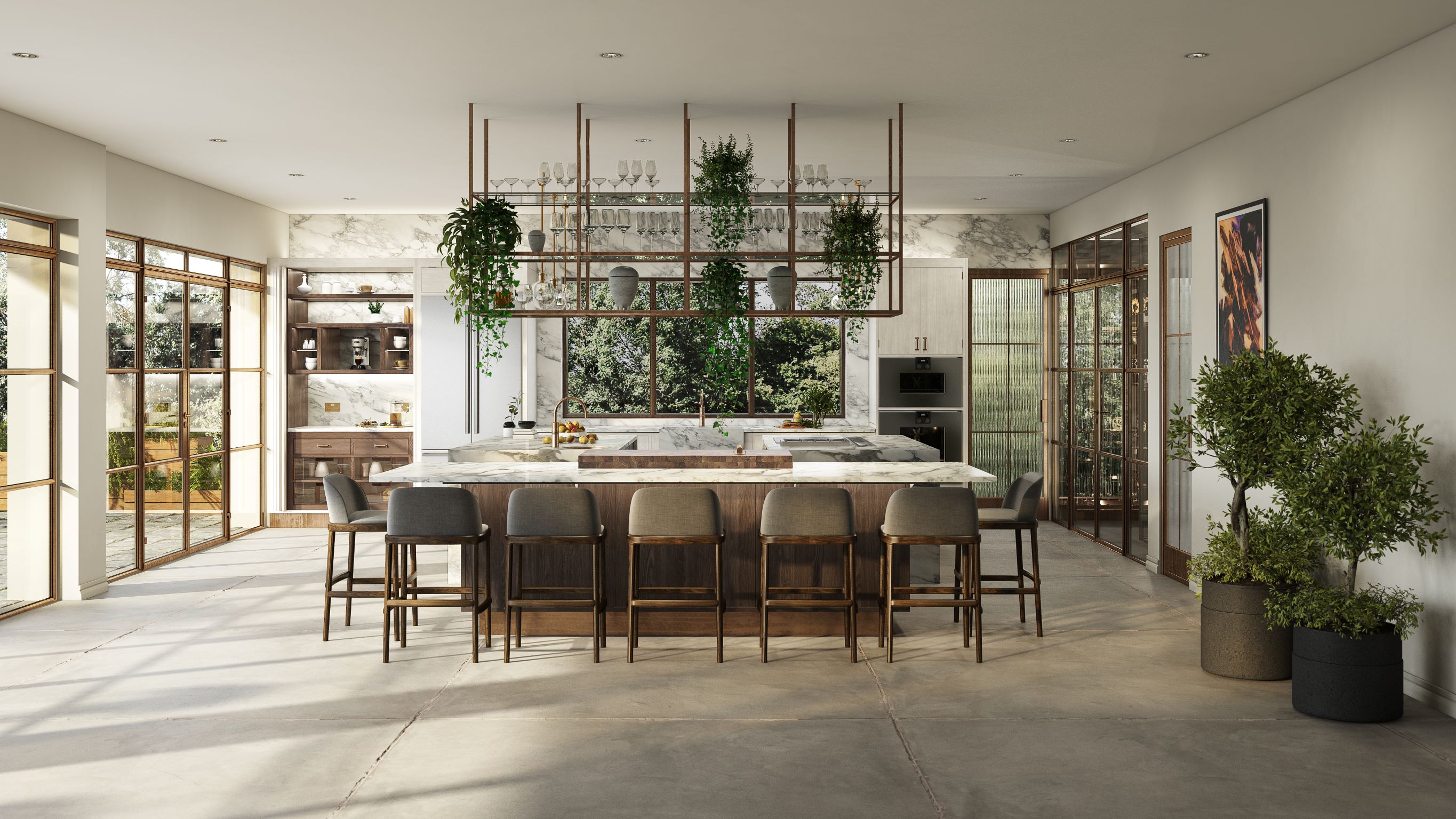 Defined by its elegant, industrial aesthetic, the Mulberry kitchen is a contemporary classic.
Taking its inspiration from the purity and modernity of the Bauhaus architectural movement, which had a profound influence on design history, the collection combines clean lines with strong colour. The defining feature of the Mulberry Collection is our hallmark dark or light grey stain on oak.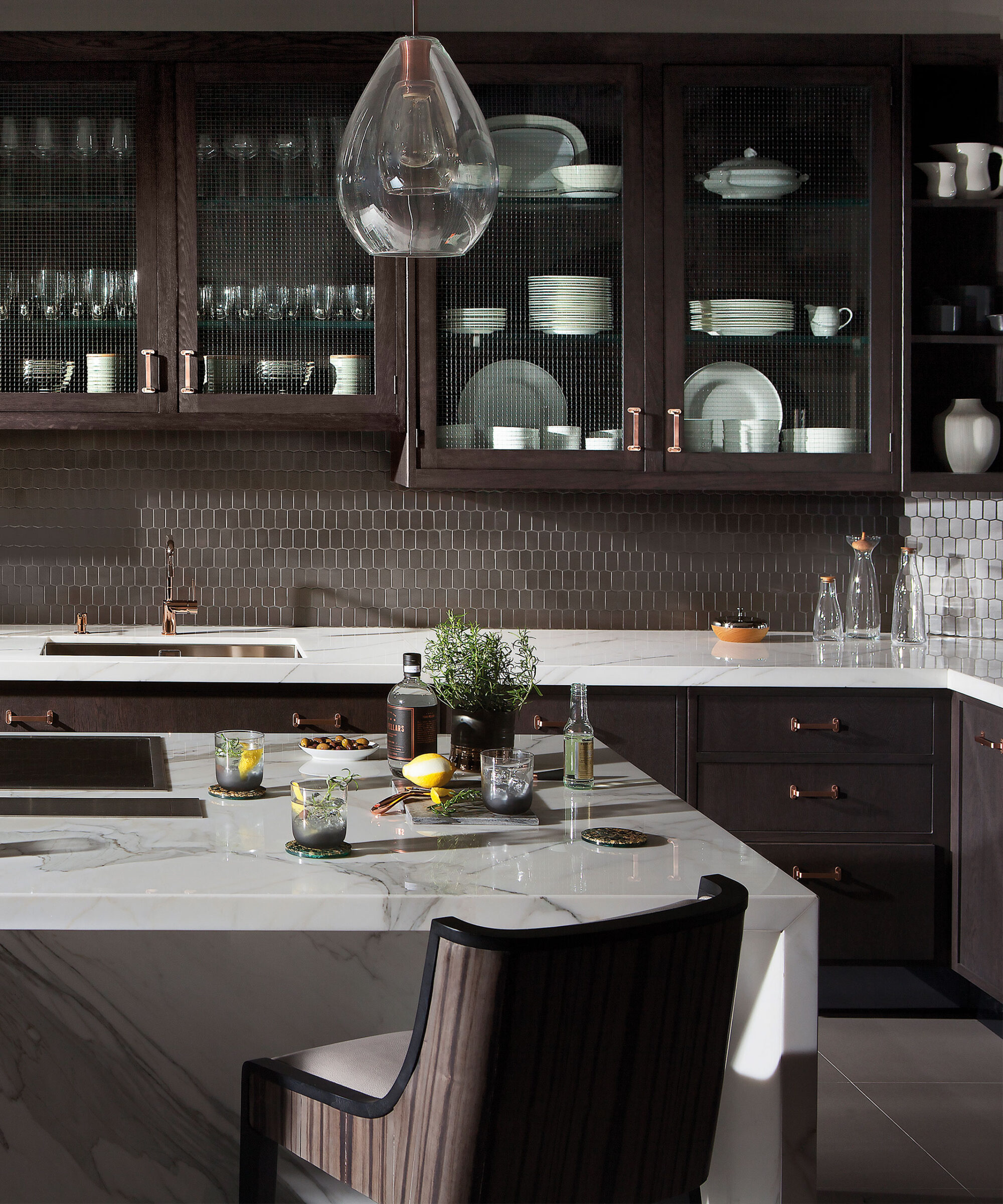 Urban origins.
Originally an exclusive design for a project on Mulberry Street in New York, Smallbone was commissioned to create a kitchen that took its inspiration from the utilitarian architecture of 1930s SoHo and Tribeca. The elegant urban design was so well received that it quickly became a signature Smallbone collection.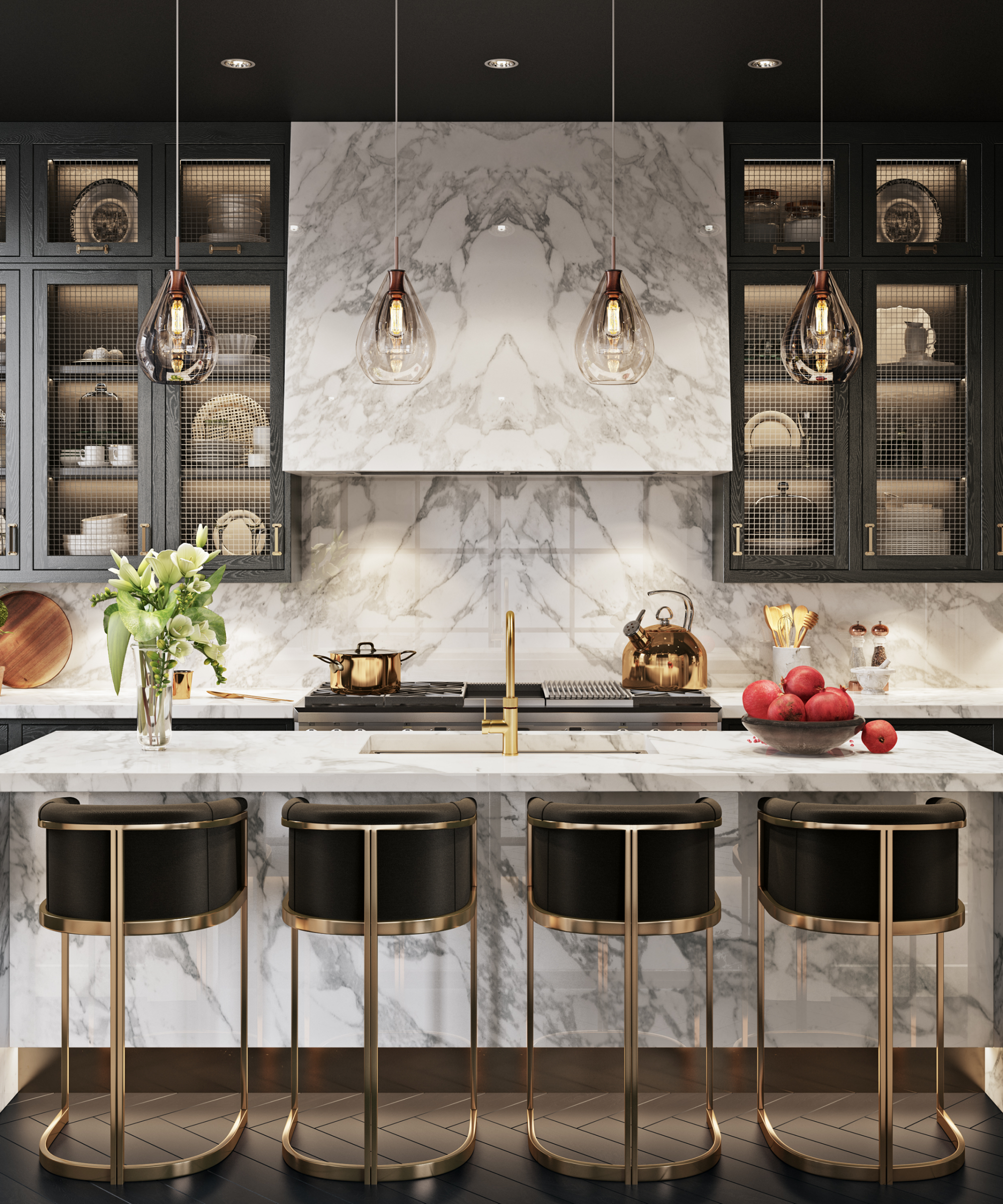 Attention to detail.
Each design detail has been carefully considered to reflect the clean lines and urban spirit of the Mulberry Collection. Glazed oak cabinets integrate a wire mesh within the glass, reinforcing the industrial aesthetic, while mirrored kick plates introduce a luxurious sense of light and space.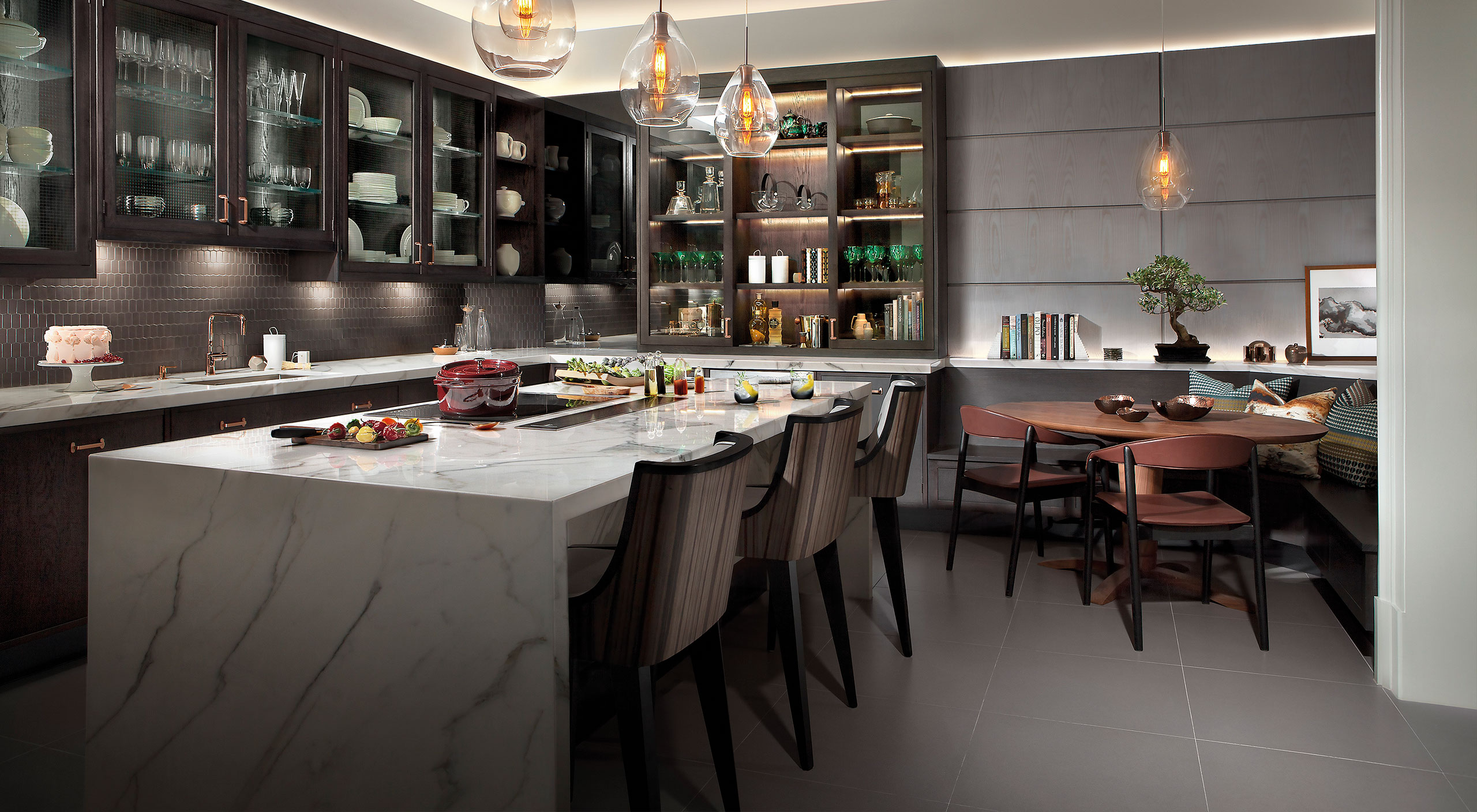 Our craftsmen meticulously hand-select oak from sustainable sources to ensure a uniformity of grain throughout your Mulberry kitchen.
Drawing on over 40 years of knowledge and know-how, each piece of bespoke cabinetry is handmade in our Devizes workshop in Wiltshire, with the signature grey Mulberry stain applied by hand by our specialist finishers, guaranteeing a consistency of colour and perfect finish.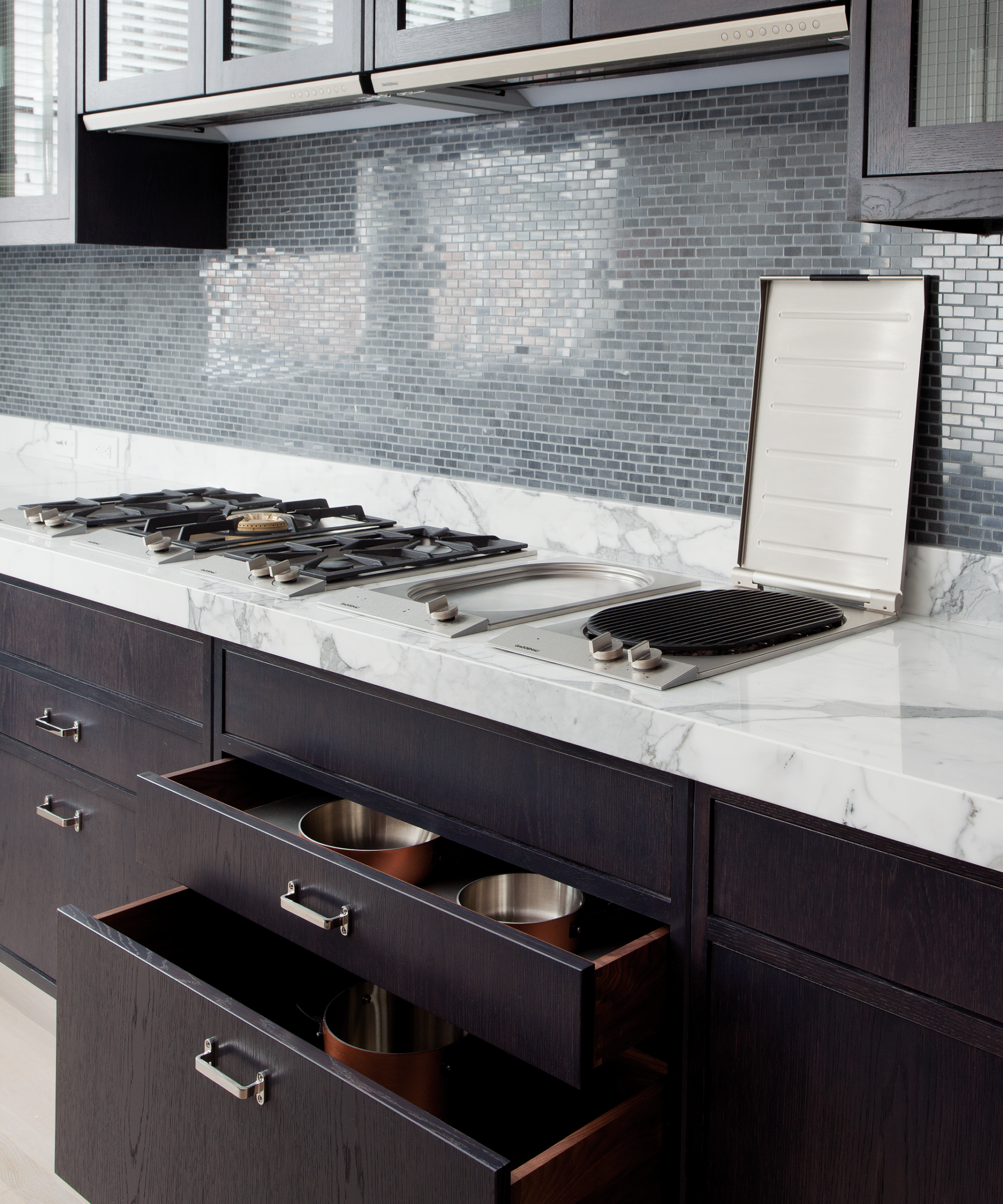 Designed for entertaining.
Inspired by the informality and conviviality of eateries in Little Italy in New York, the Mulberry kitchen is perfect for entertaining. Our designers can talk you through the different options for breakfast bars and bar or banquette seating to help turn your kitchen into a social hub shaped for your lifestyle.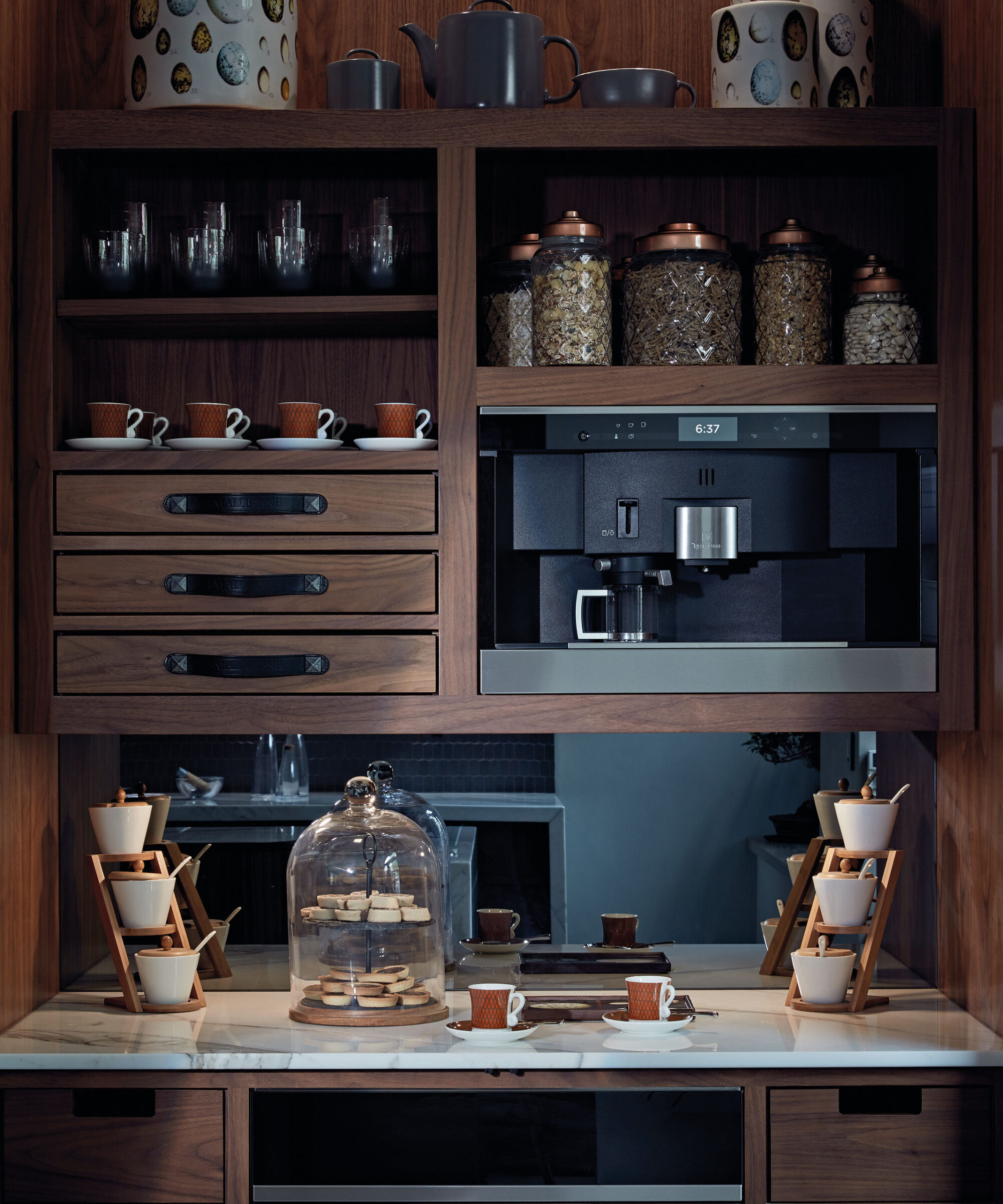 Imaginative storage solutions.
Expansive breakfast larders, handcrafted knife blocks and bespoke inserts for storing cutlery and crockery lined with faux ostrich leather are just some of the luxurious storage options, while exposed metal baskets for fruit and vegetables mirror the industrial aesthetic of Mulberry.
As a mark of quality and provenance, we sign each piece of Smallbone cabinetry.
On the reverse of each door you will find a veneered marquetry badge featuring the Smallbone horse emblem, which is designed to discreetly cover the door-closure magnets.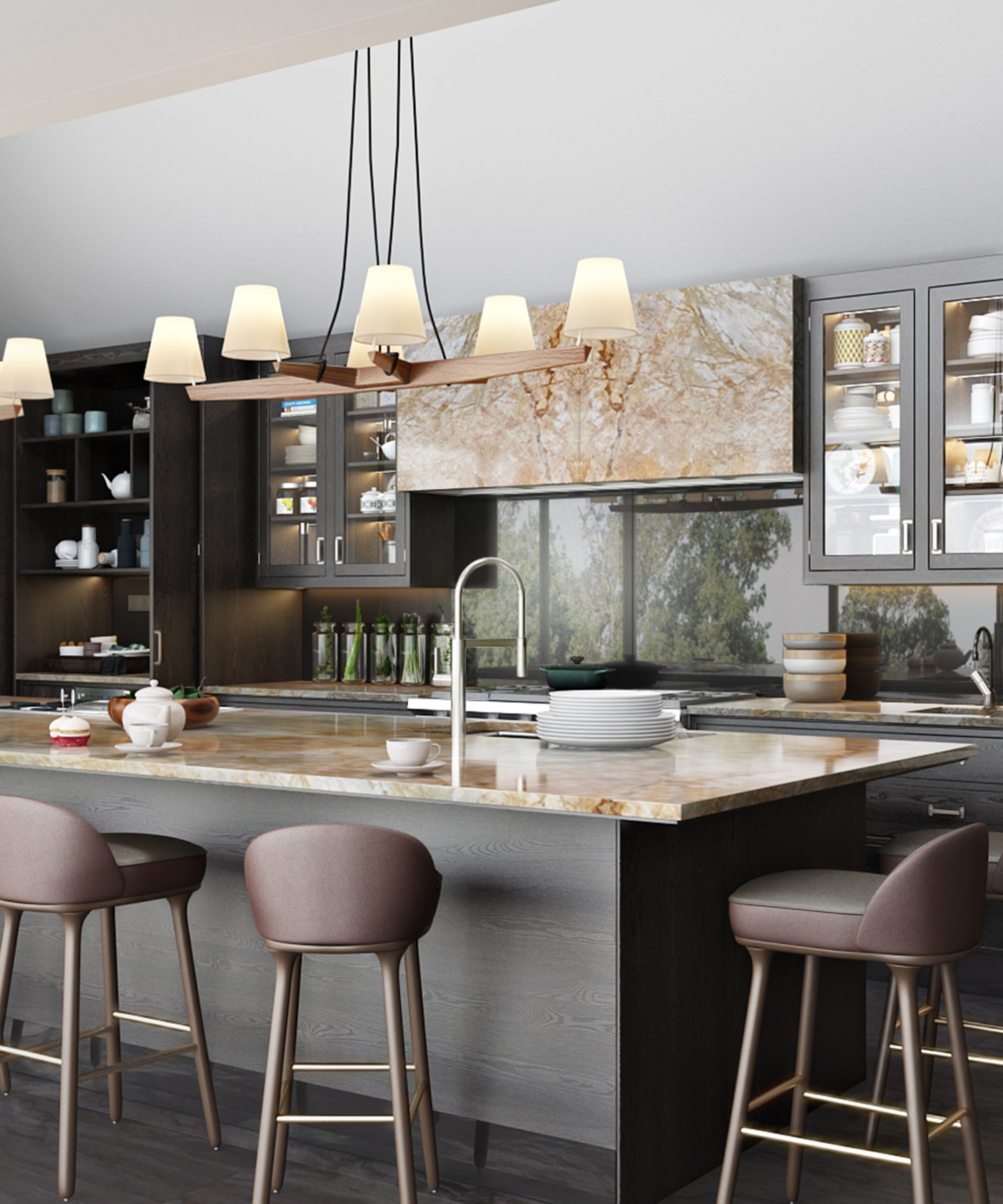 Make Mulberry your own.
With numerous accents to choose from, our designers can guide you through the different options, which include hinges and handles in rose gold, brass and polished or satin stainless steel, and exposed, industrial-style screws to affix handles to cabinetry.