Naples Collection by Smallbone
Clean Lines and Cool Textures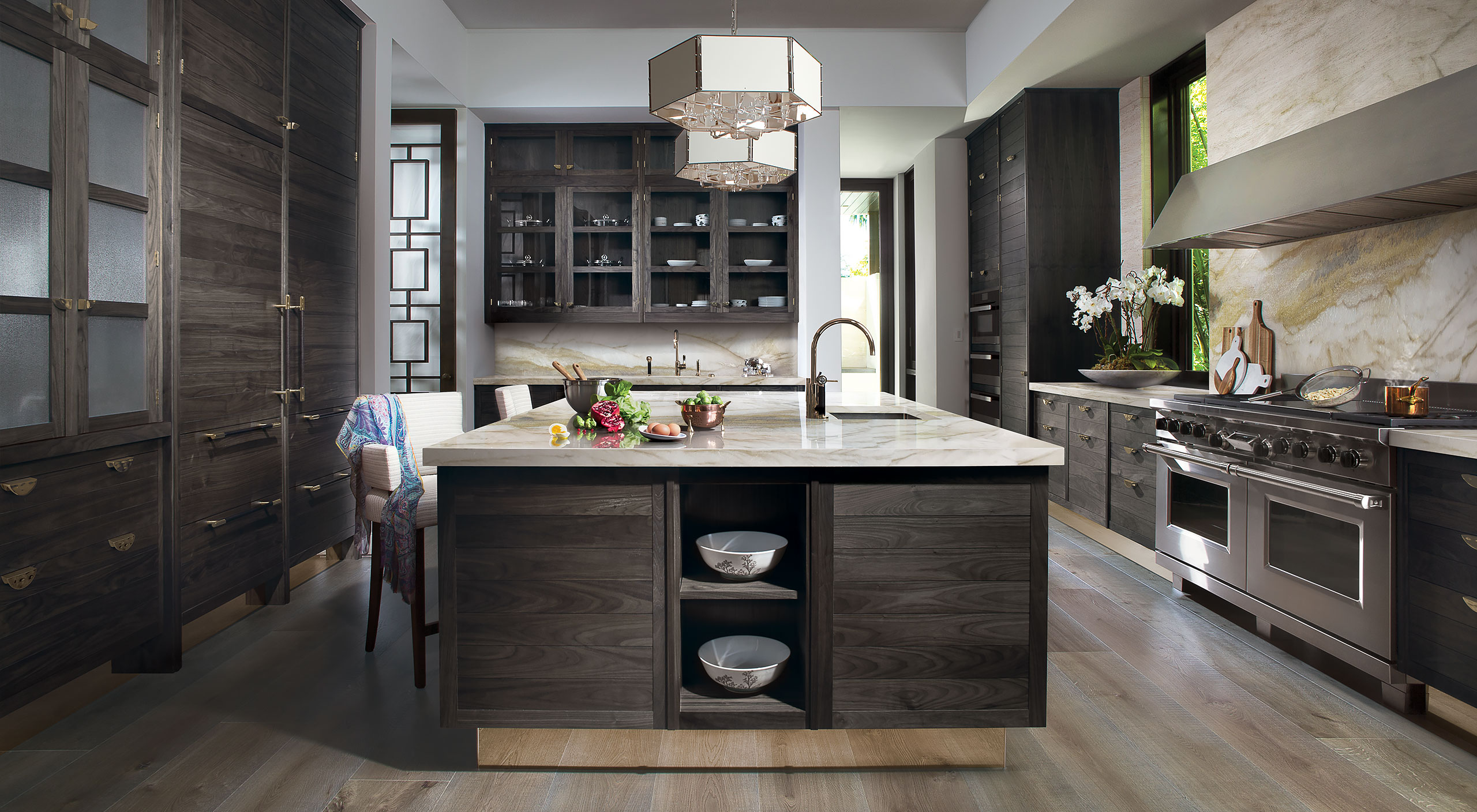 Featuring delicate slats of rich oak, Naples brings a stunningly contemporary aesthetic to the kitchen.
Inspired by an exclusive project undertaken by Smallbone in Naples, Florida, the groundbreaking design of the bespoke cabinetry, which can be hand-finished in a wide range of customised shades, juxtaposes clean lines with traditional materials and cool textures.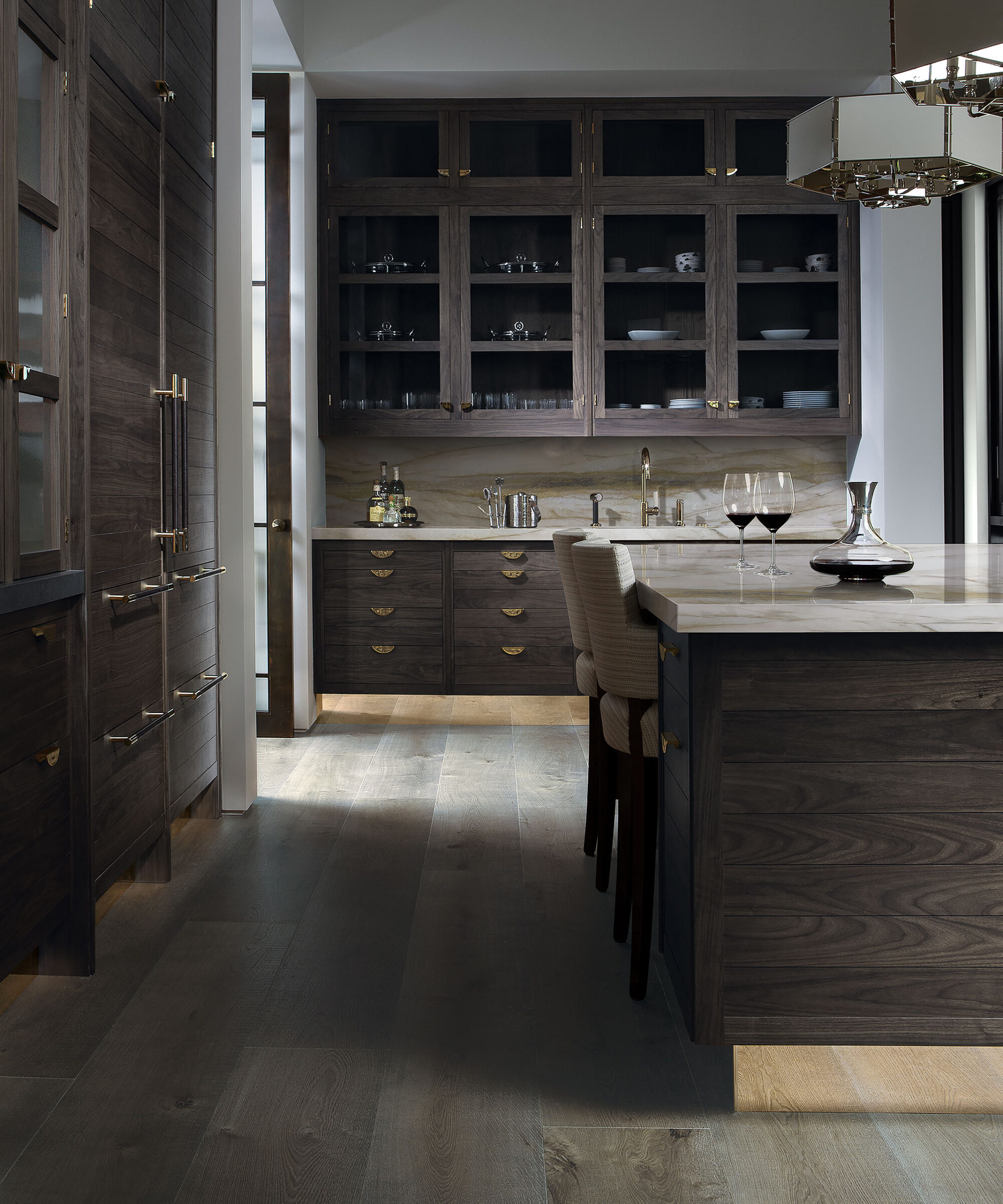 Designed for entertaining.
With the look of a private bar yet with space to entertain on a grand scale, you will always feel at home in the Naples kitchen, whether you are hosting an intimate dinner or a large party. The strong tones of the oak, contrasted with mirrored plinths and champagne gold-plated handles and hinges, is a classic combination that brings a subtle sense of drama to the heart of the home.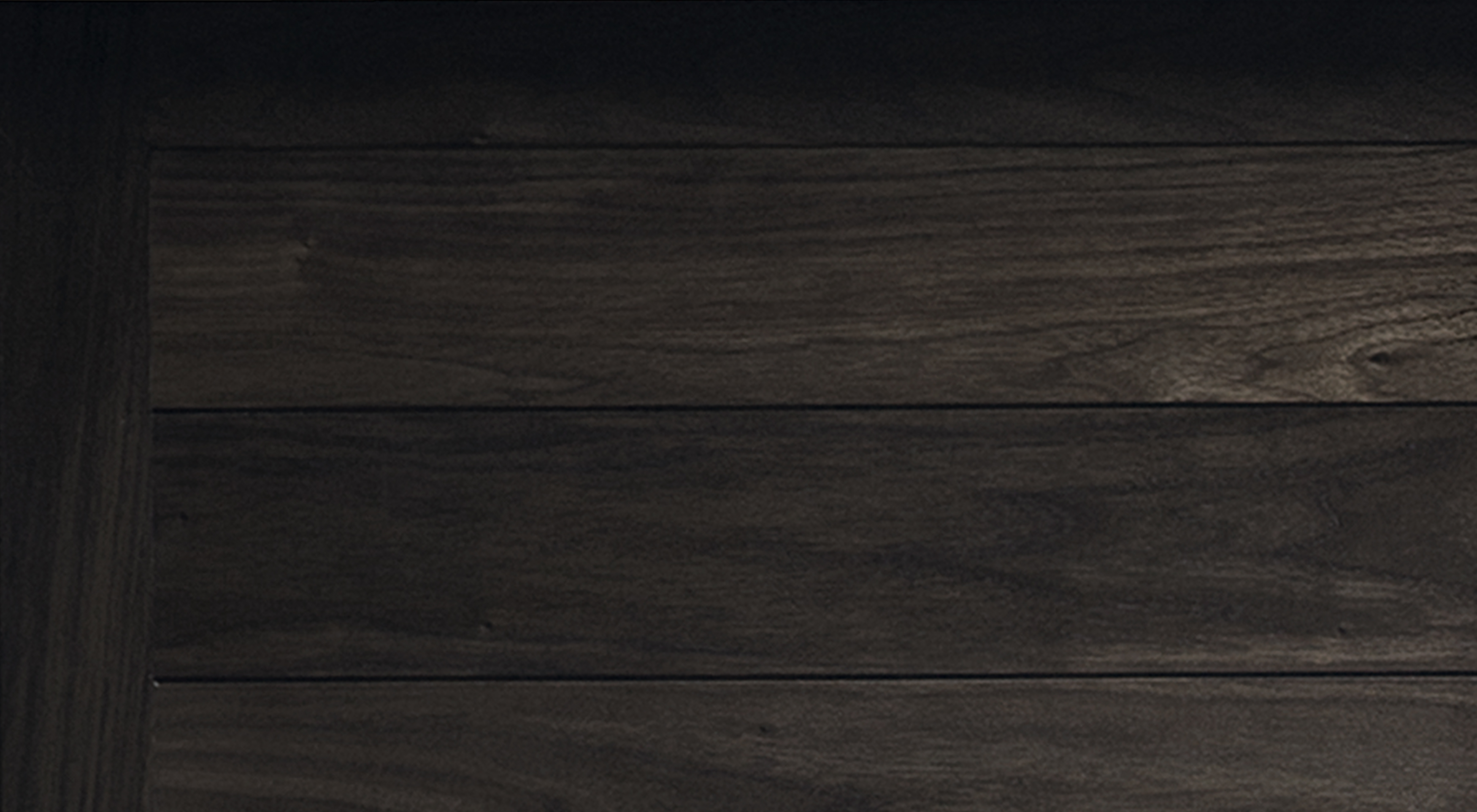 The delicate rebated horizontal cabinet doors are a key design feature of our Naples kitchen.
Crafted from hand-selected oak and quarter sawn to emphasise the horizontal planked detail, each door is stained by our specialist finishing team in Devizes using a unique grey satin "wash" that accentuates the deep grain inherent in the wood.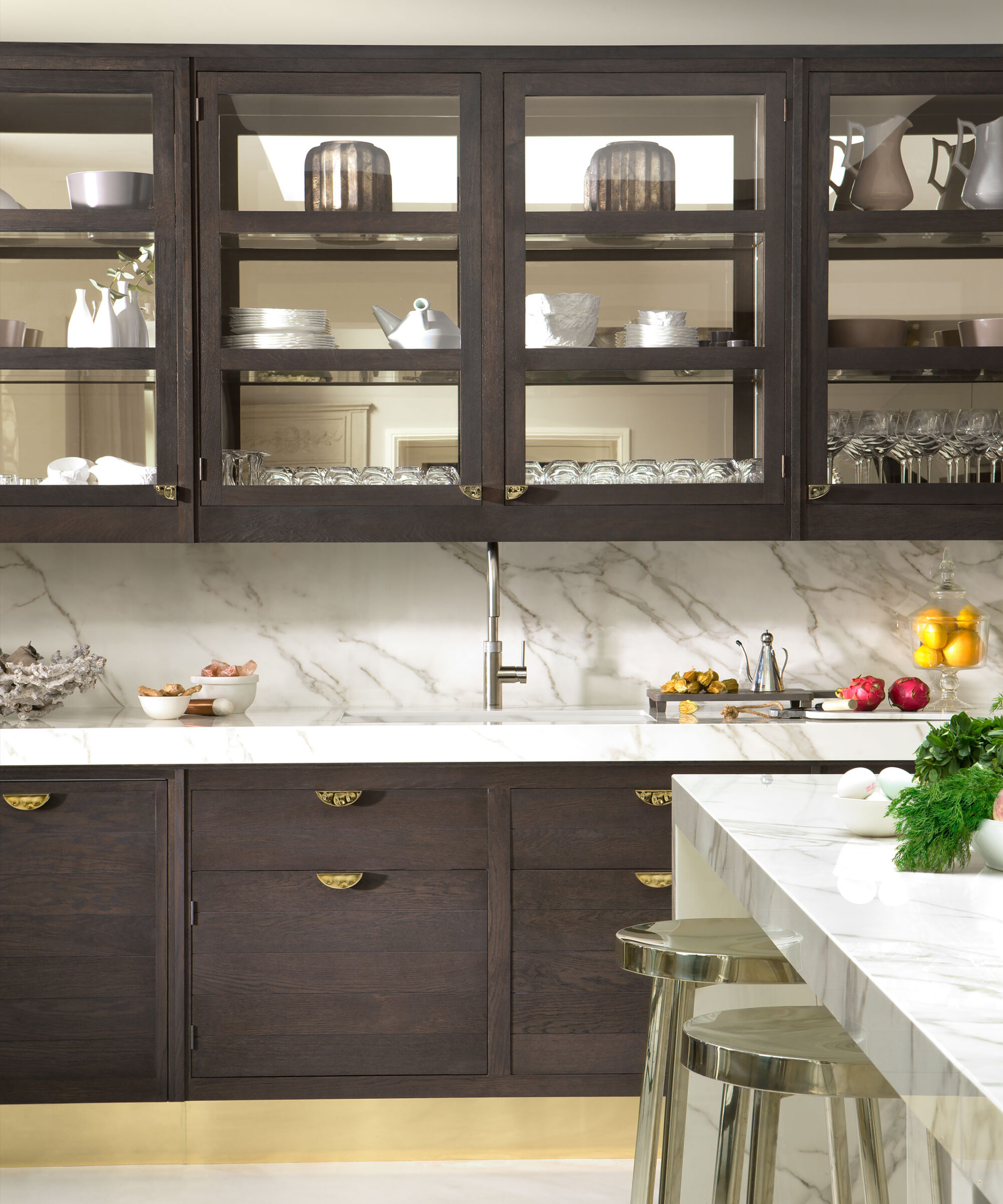 Luxuriously light and airy.
Deeply recessed, mirrored plinths in champagne gold and low-level lighting in the oak cabinetry infuse the space with light and create the illusion that the units are floating above the floor.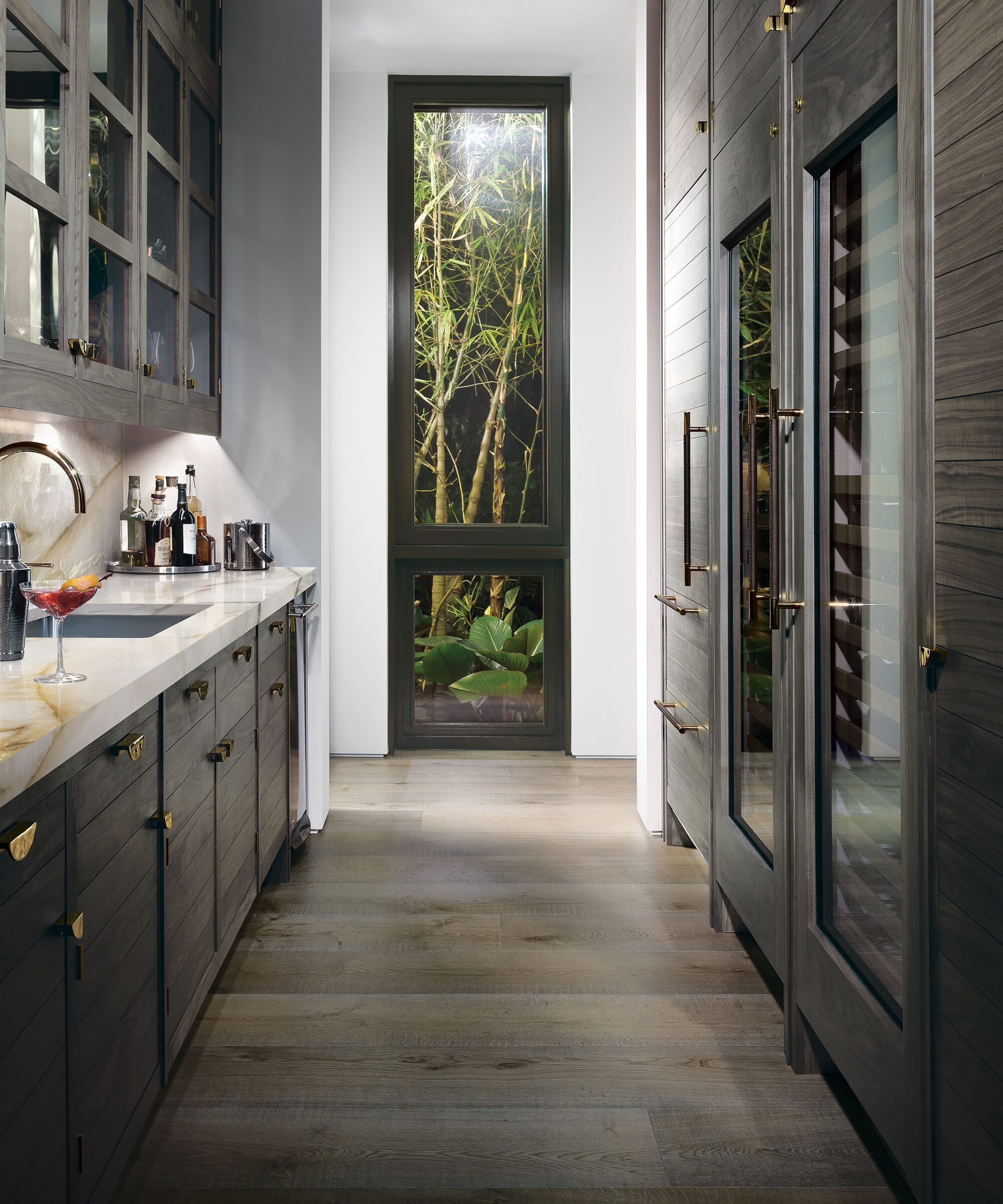 The finer details.
The sumptuous grey tones of the oak cabinetry required the perfect counterpoint, so we developed a proprietary champagne gold-plated finish for our hand-beaten brass handles, which are unique to the Naples collection. Designed to match the floating plinths, with their hammered fronts and polished top faces they bring a beautiful sculpted aesthetic to the sleek lines of the drawers and discretely incorporate the Smallbone horse emblem.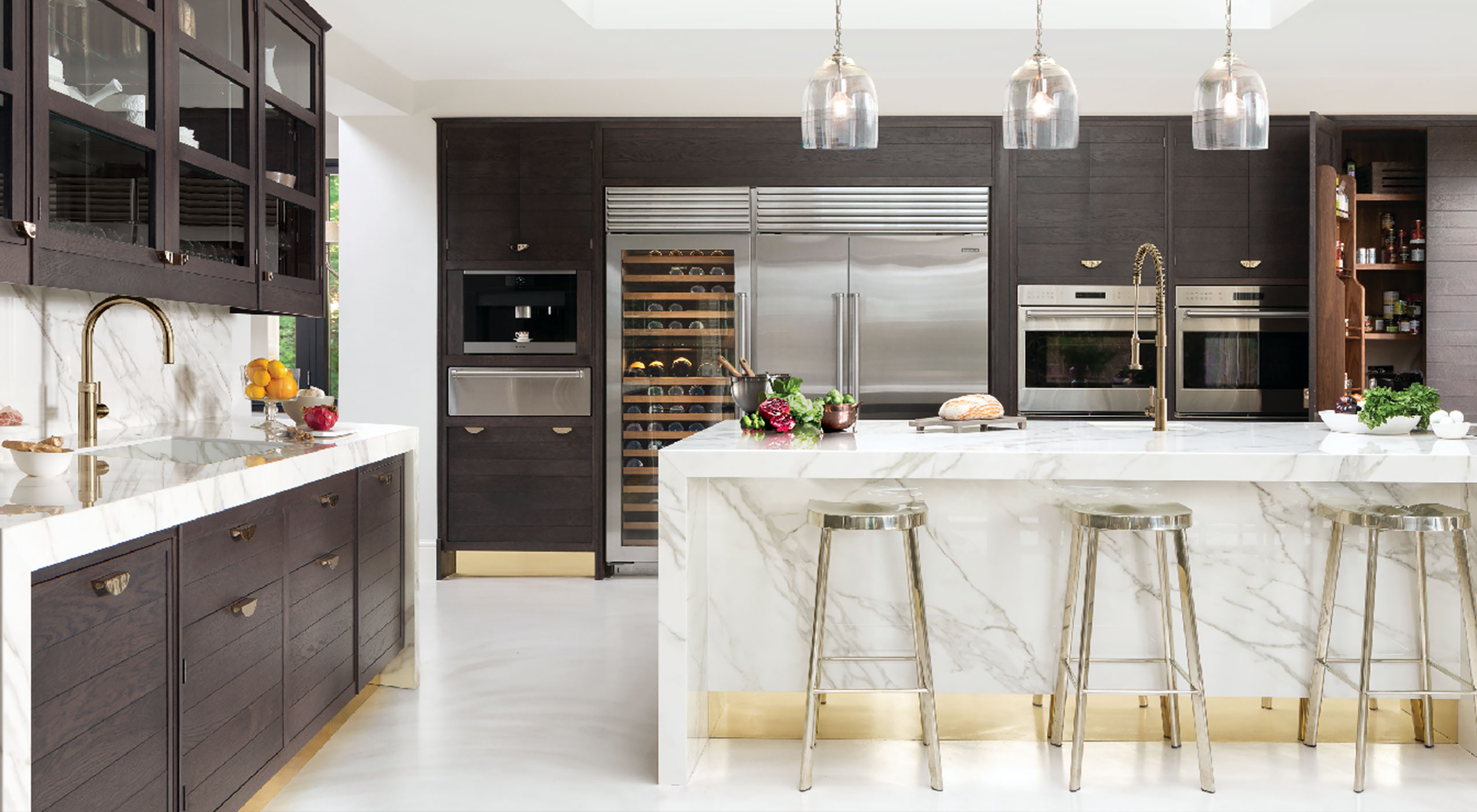 Generous storage.
Cabinets feature sliding rather than side-opening doors as well as bow-front doors and drawers, allowing for an almost infinite range of cupboard depths and internal configurations. A combination of glazed cupboards and open shelving means that beautiful kitchen utensils and china can be displayed rather than hidden out of sight.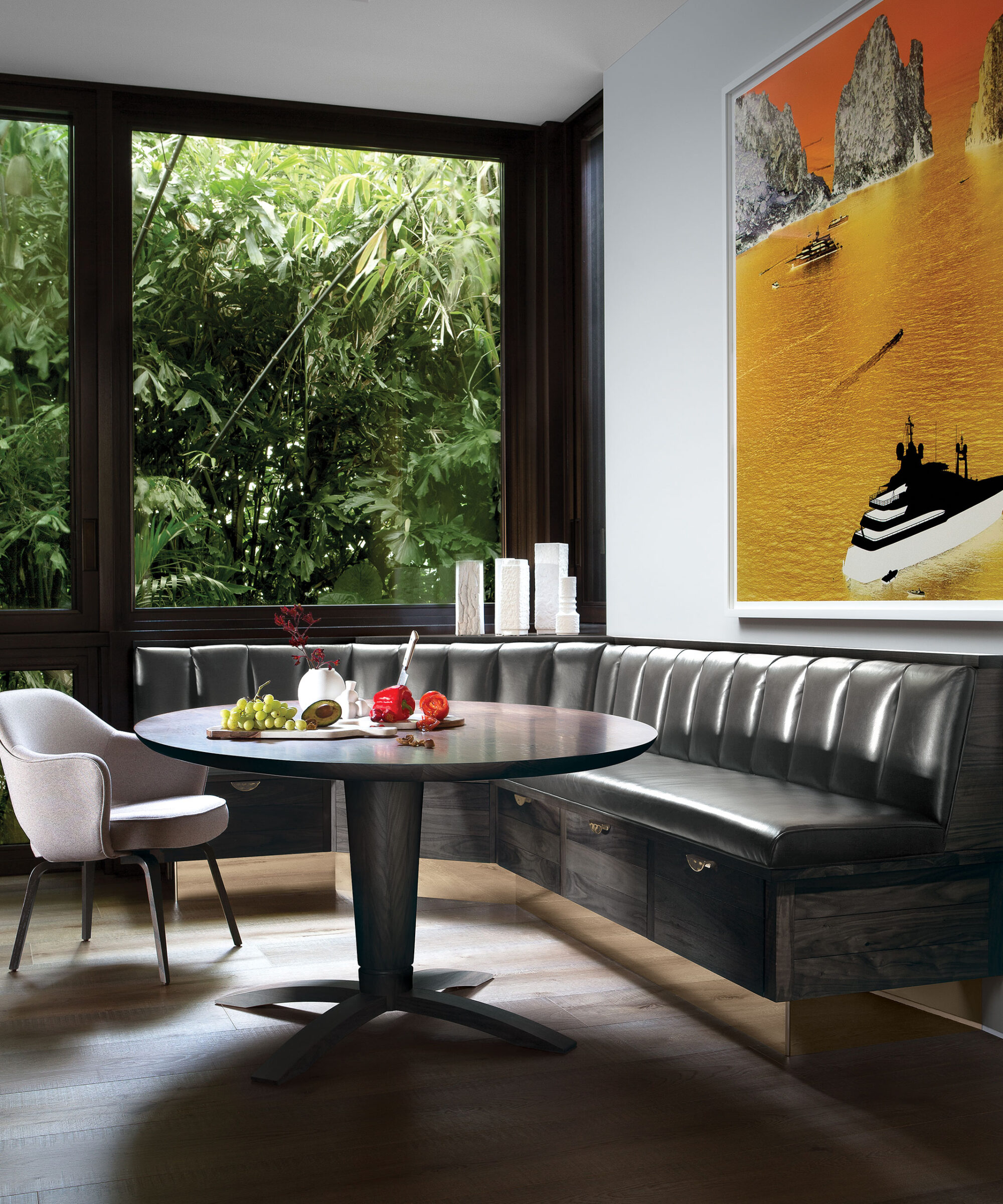 Room for creativity.
Our Naples kitchen can be customised to include bespoke seating, generously proportioned islands, inbuilt sinks, a separate butler's pantry and a wide range of ingenious storage solutions.