Icarus Collection
Introducing Icarus:
a groundbreaking new kitchen collection from Smallbone.
Unveiled this Winter at our New London Showroom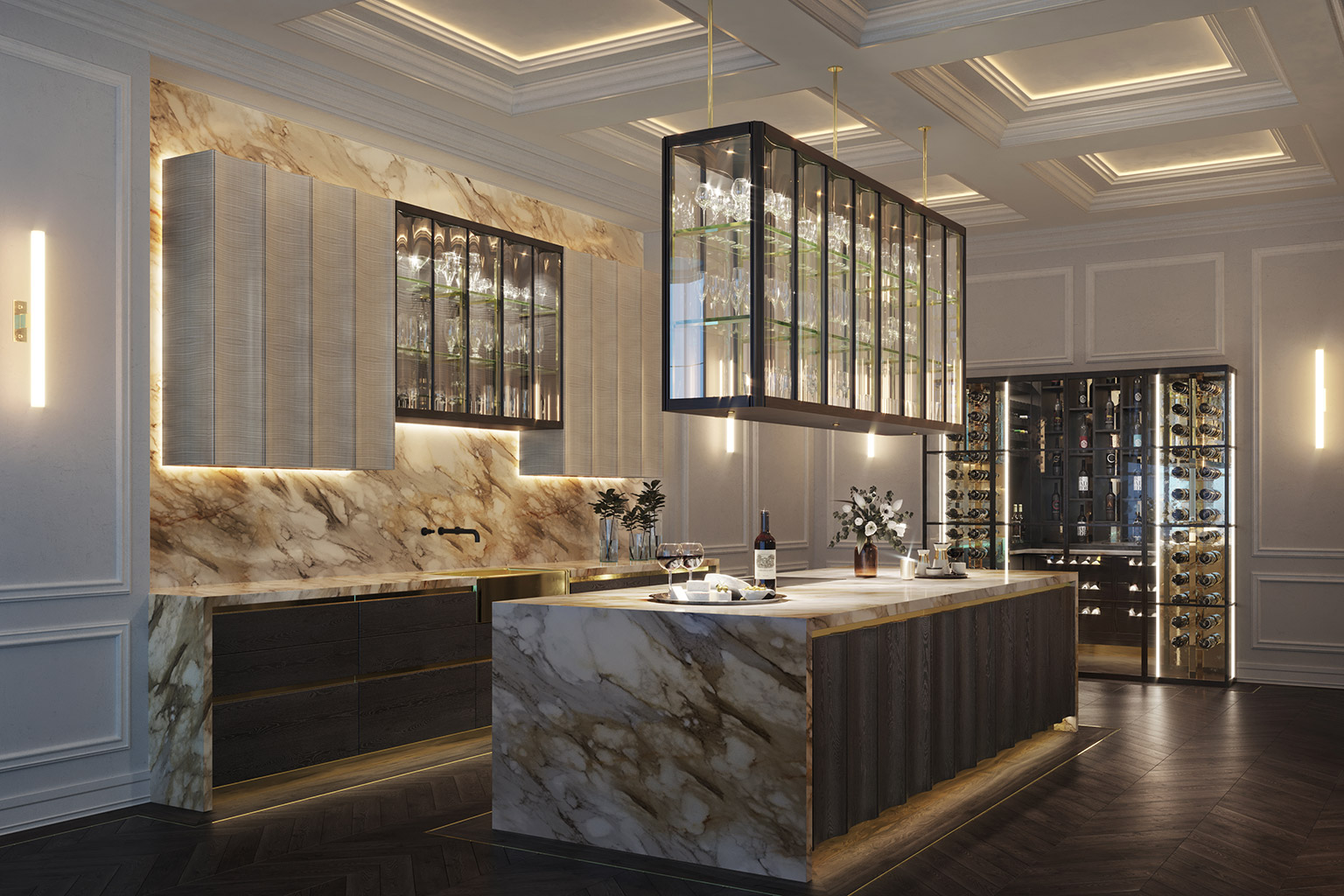 Icarus takes flight.
In our early days we pioneered the concept of hand-painted kitchen cabinetry, and today we continue to innovate with groundbreaking designs like the new Icarus collection. Floating, scalloped glass cabinets form a dramatic centrepiece in this daringly elegant fusion of traditional furniture-making skills and 21st-century engineering.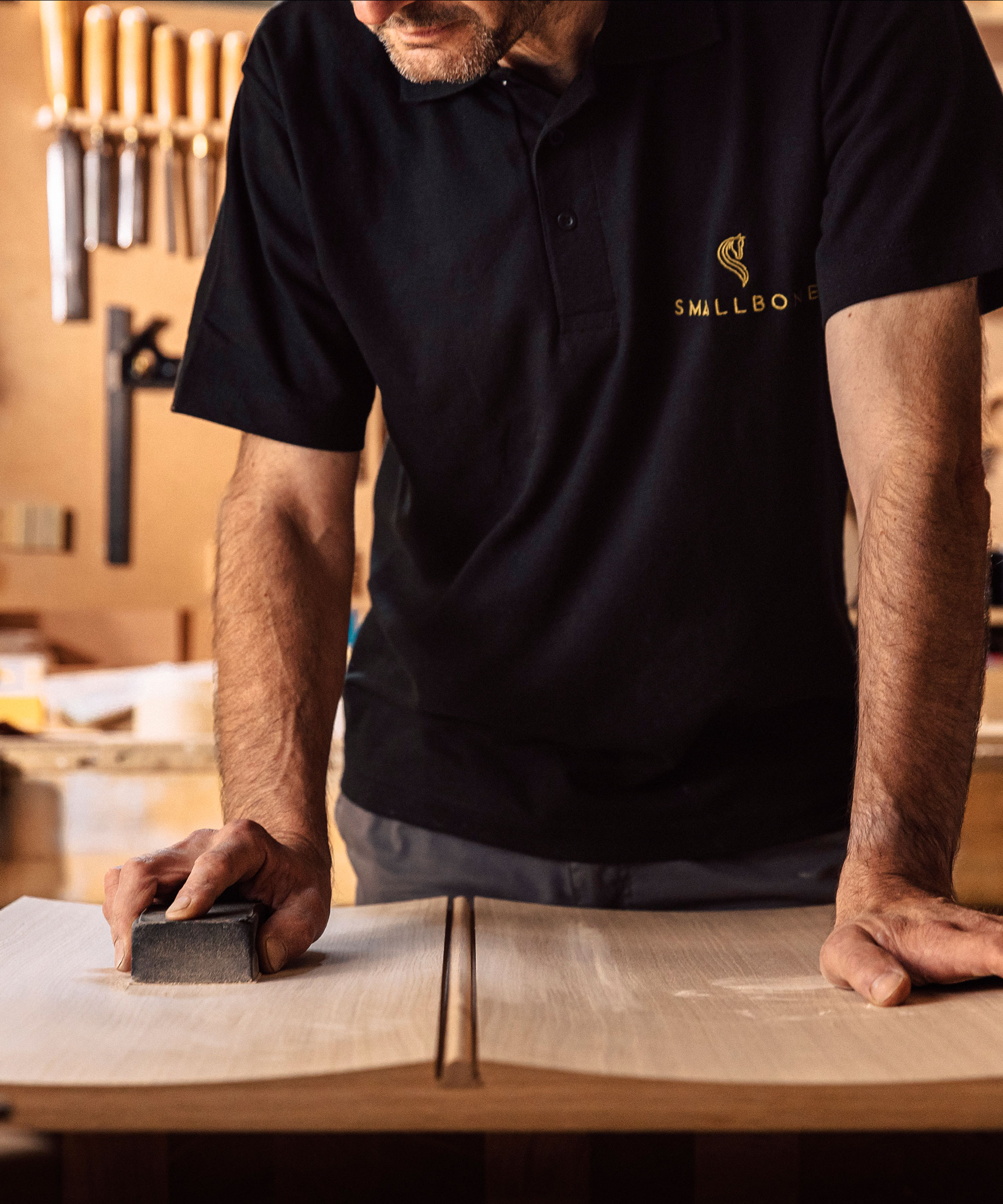 Sculpted to astound.
Icarus is a thrilling mix of traditional cabinetry-making techniques and time-honoured Smallbone hand craftsmanship, complemented by state-of-the-art technology. Defined by its curved cabinet fronts, the original inspiration for the Icarus collection came from the parabolic curve found on a bird's wing that provides the uplift to enable flight.
Icarus
(/ˈɪkərəs/; Ancient Greek: Ἴκαρος [ǐːkaros])
In Greek mythology, Icarus was the first man ever to fly. He briefly achieved this ultimate earthly dream by ascending higher and higher towards the sun on wings made from feathers and wax. Representing the spark of human ingenuity and craft in the harnessing of flight, Icarus was the perfect name for our latest kitchen collection.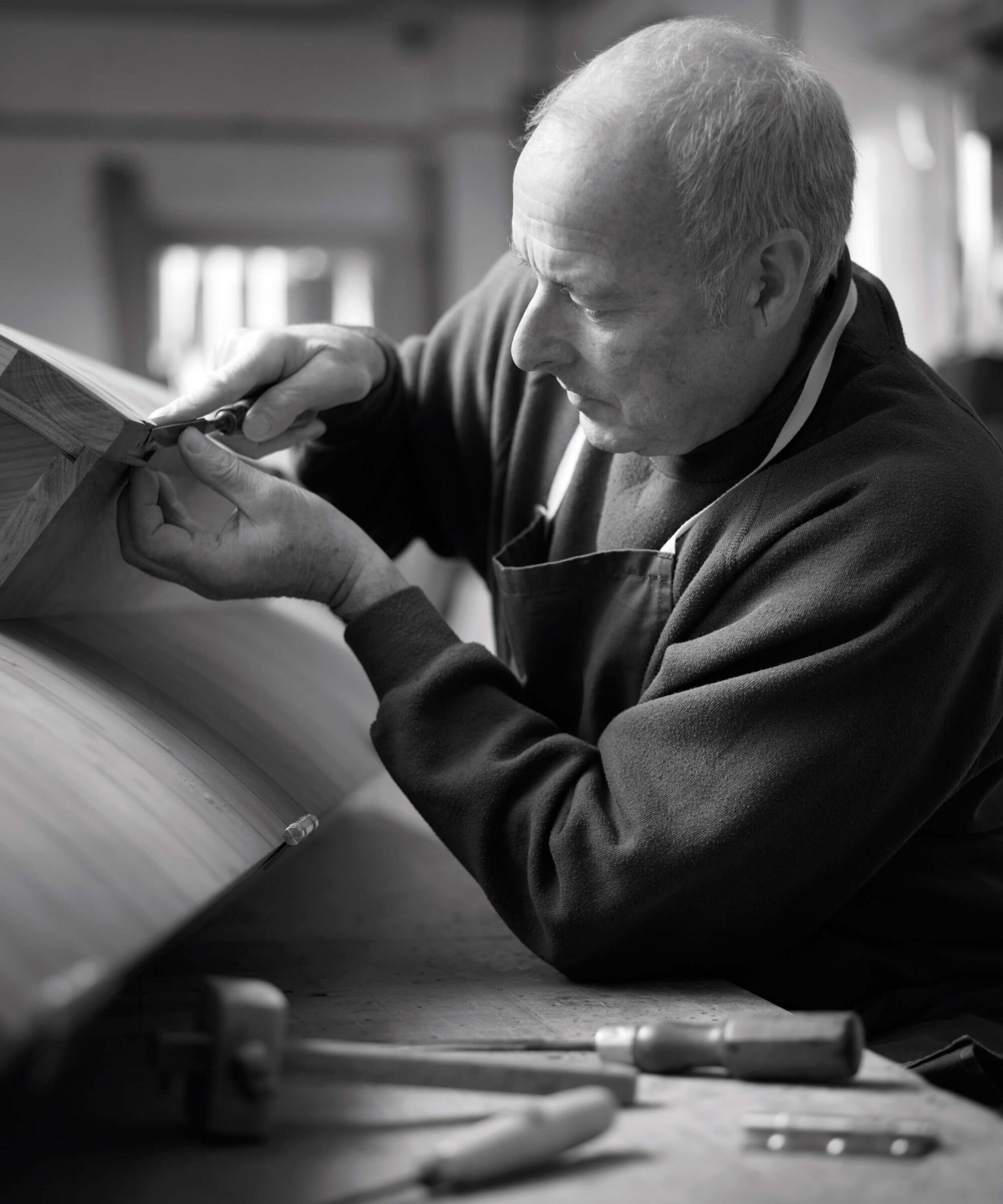 Crafted with integrity.
A rare natural material, selected by the maker to ensure a beautiful grain consistency, Icarus is crafted by hand from Rift Cut Oak veneer, which overlays the cabinet doors. Each curved cabinet door can take up to two weeks to perfect on the craftsman's bench before it is sent to the finishers. Every panel flows seamlessly to the next, and much pride is ascribed to being one of the Smallbone craftsmen who are selected to work on Icarus.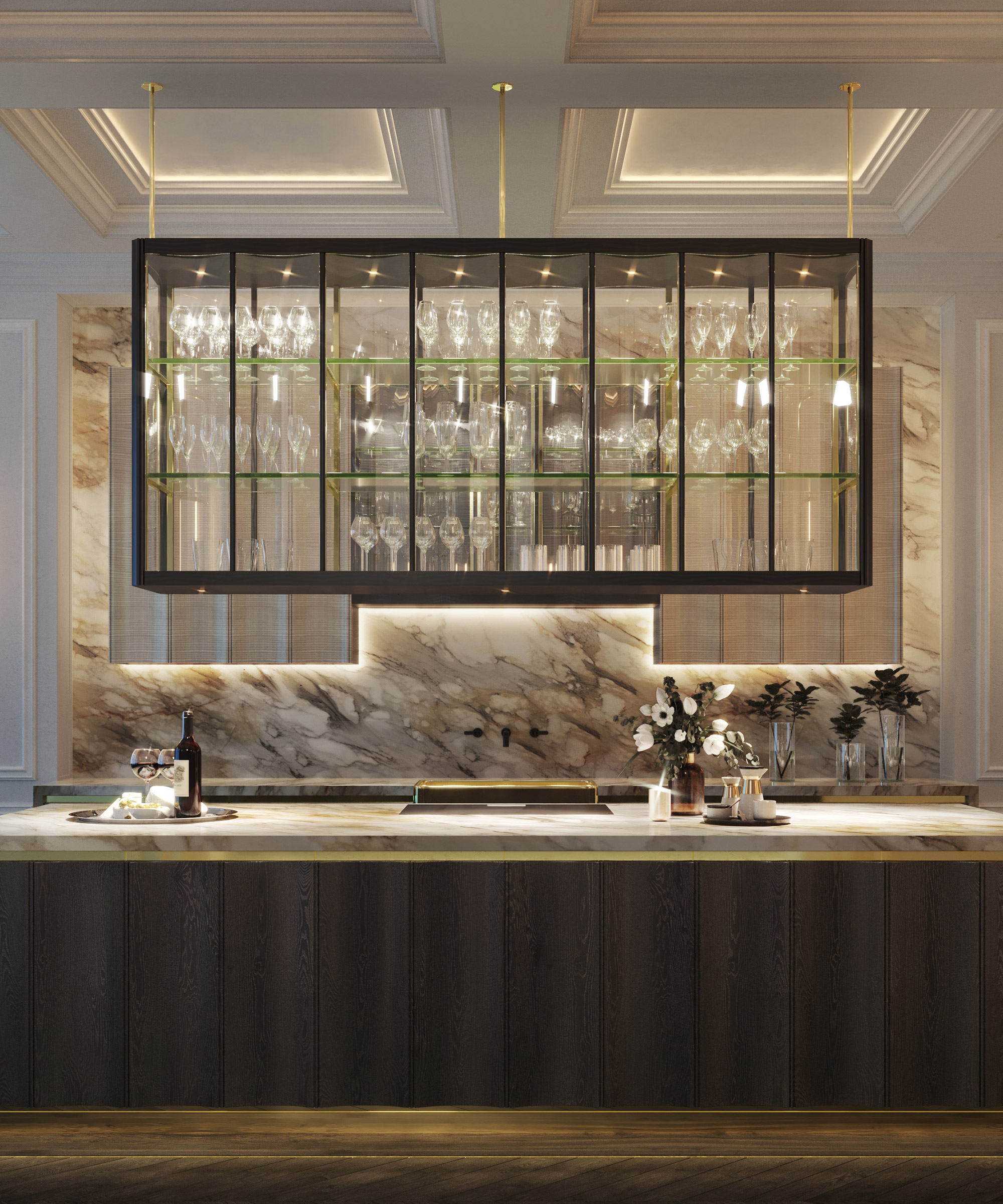 Sensational centrepiece.
With immaculately curved glass doors created in collaboration with an artisan glass atelier, the 'floating' cabinets are a magnificent focal point of the Icarus collection. What looks like a glass screen is in fact a working set of doors, crafted using an ancient slumping technique dating back to Roman times. The glass is carefully heated before being laid over a curved mould and allowed to cool, fusing it into the signature Icarus aesthetic.
Pioneering technology.
The same technology that is currently being used in protection zones for cars in F1 motor racing has been employed to reinforce the strength of the Icarus cabinet doors crafted in wood. For the glass doors, we were challenged to find a solution where none existed. Working once again with the automotive industry, we developed a unique, proprietorial hinge system that enables the doors to open and close with no obvious pivot point.
A flawless finish.
A groundbreaking fusion of innovative design uncompromising craftsmanship, every little detail has been carefully considered, with door handles discreetly concealed from view so as not to interrupt the elegant curves of Icarus.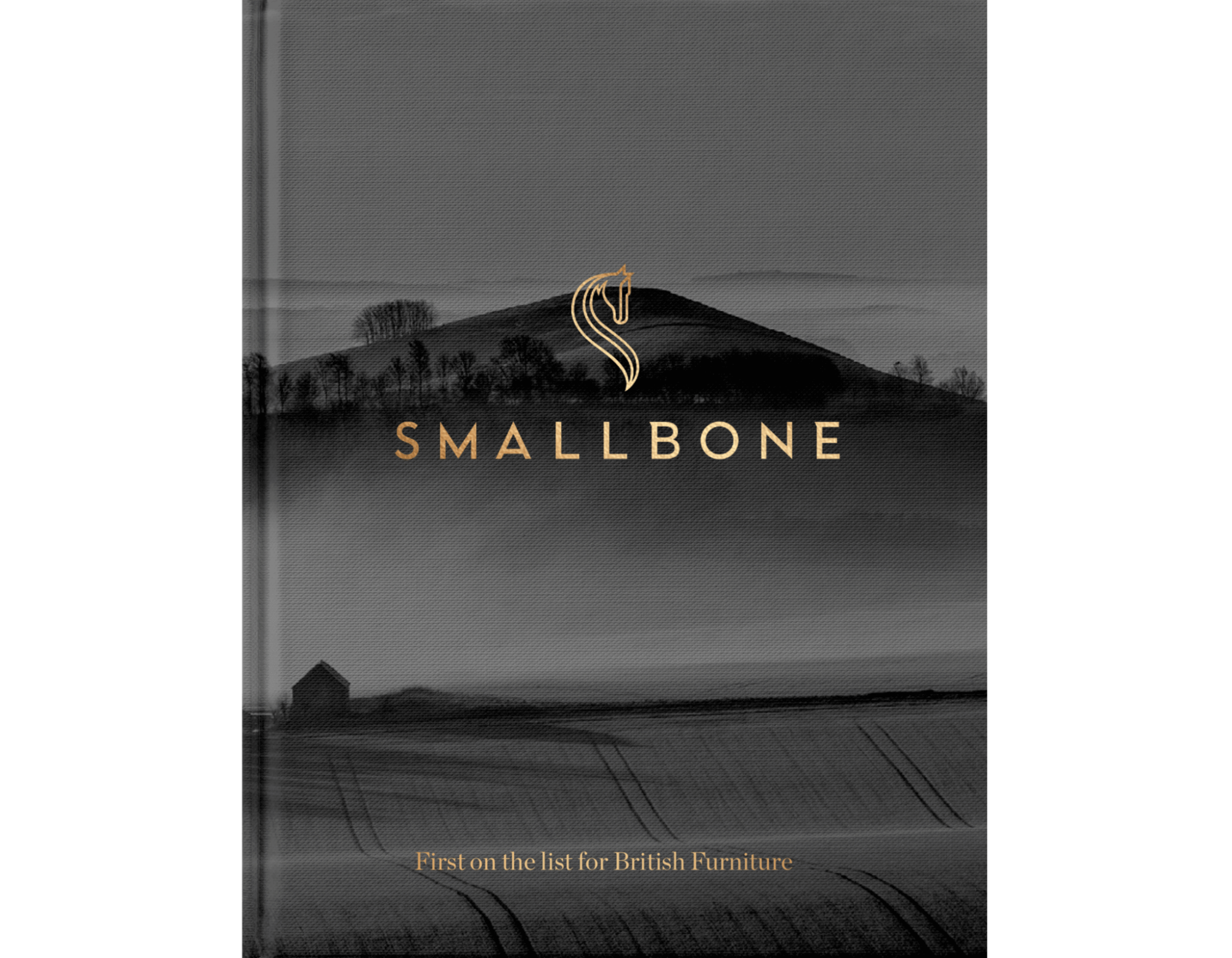 Find out more
Our new 15,000 sq.ft London showroom opens soon. You can find out more about our luxury bespoke kitchens and whole-home solutions by visiting our online showroom, arranging a virtual appointment or requesting a brochure using the details below.