Redefining Luxury for the World's Finest Residences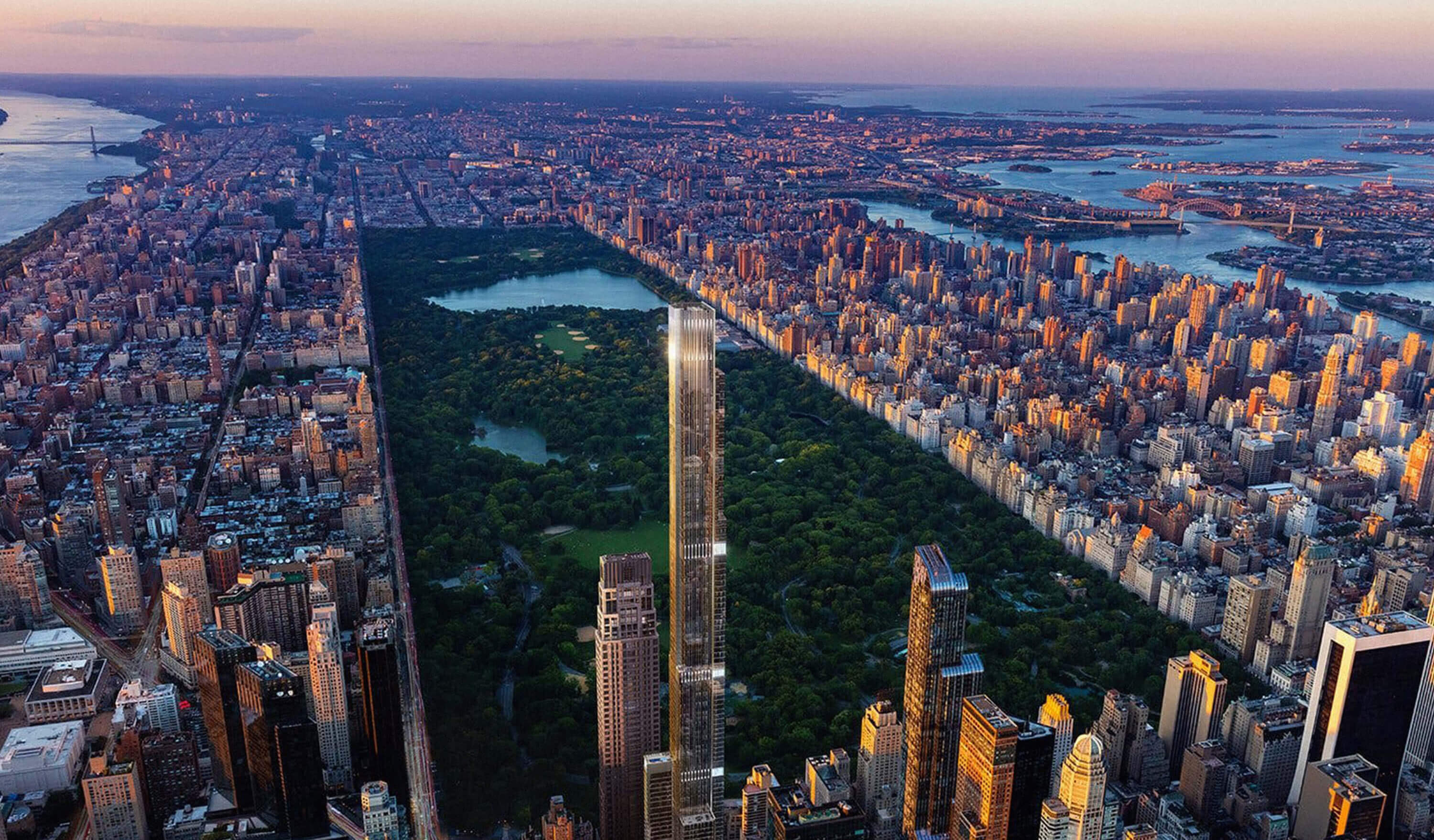 Smallbone is the only 'legacy' British cabinet maker that has the skills, scale, and capacity to deliver exquisite kitchens to exclusive multi-unit developments across the world.
For the last 15 years we have been quietly carving a niche in Manhattan where we have been chosen by the cream of US developers as the partner best positioned to deliver exceptional kitchens to reflect luxury projects.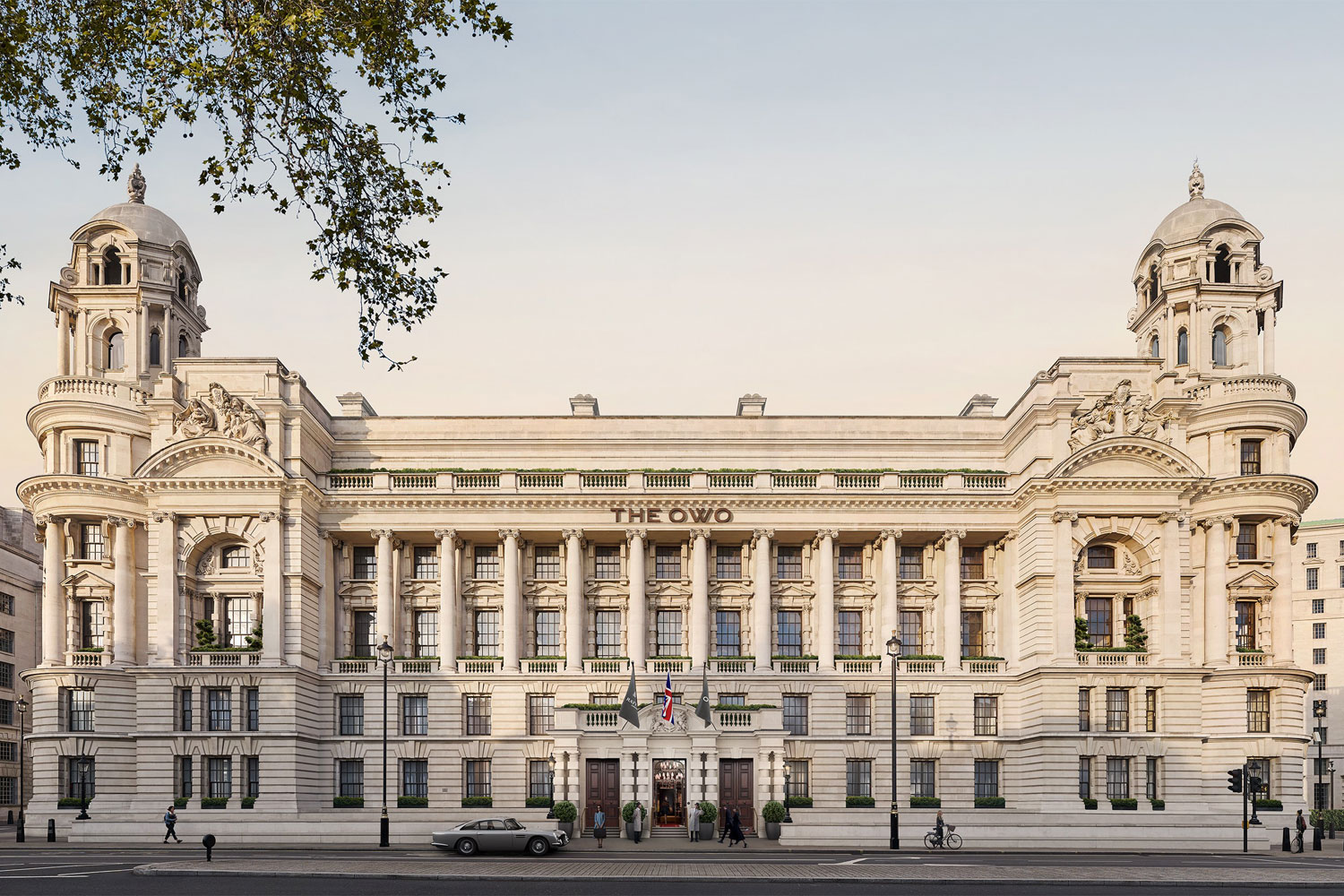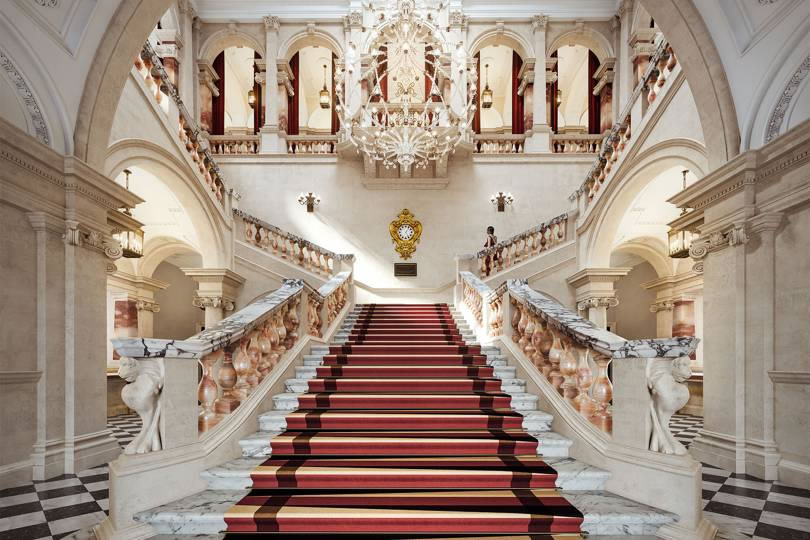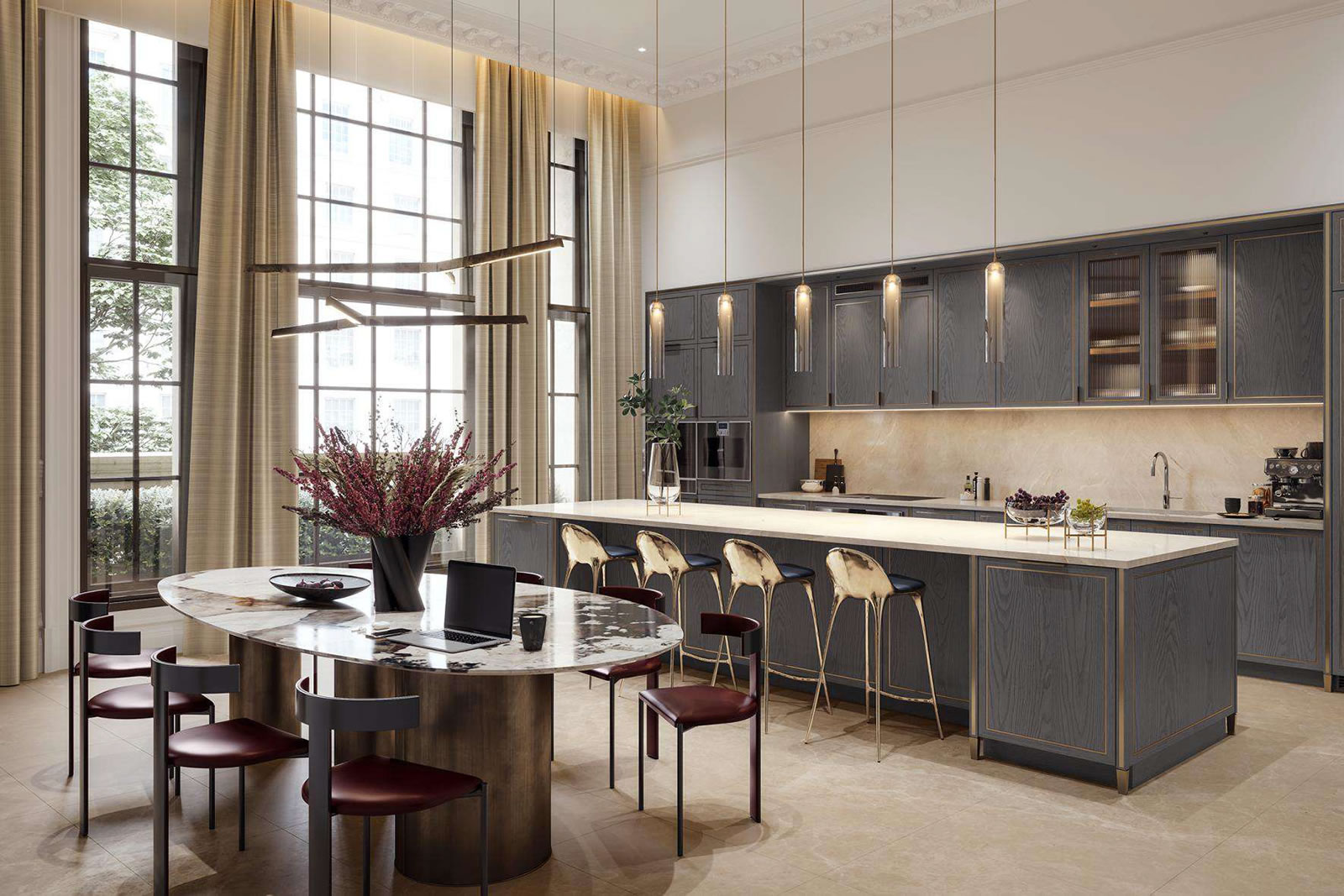 The OWO Residences, London
Our award-winning joinery will feature in the renovation of one of Britain's most iconic Whitehall buildings, the Old War Office. Historically known as Winston Churchill's old office, this Grade II* listed building will relaunch as The OWO, home to 85 Raffles branded residences, each fitted with a bespoke Smallbone kitchen collection designed exclusively for the project. Each residence has a unique shape and layout, with full-height doors and up to 4.5 metre ceilings.  The kitchens are dark stained in rich walnut, accented with elegant brass fittings to complement the herringbone oak floors and classical interior architectural detailing.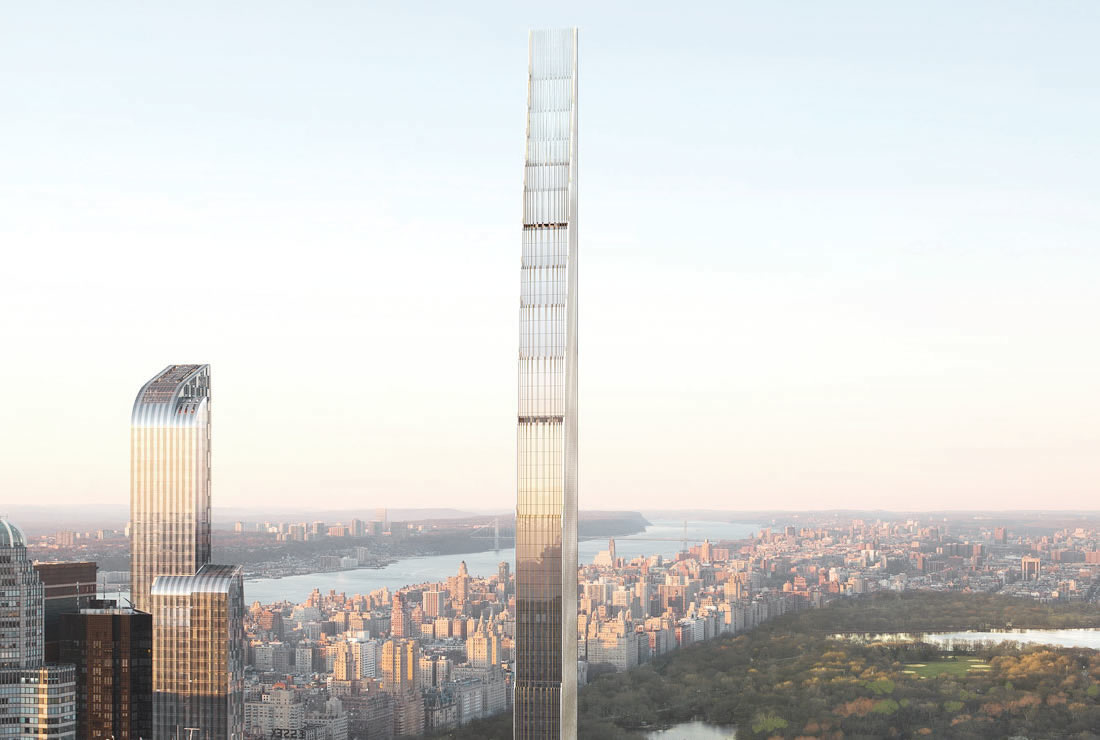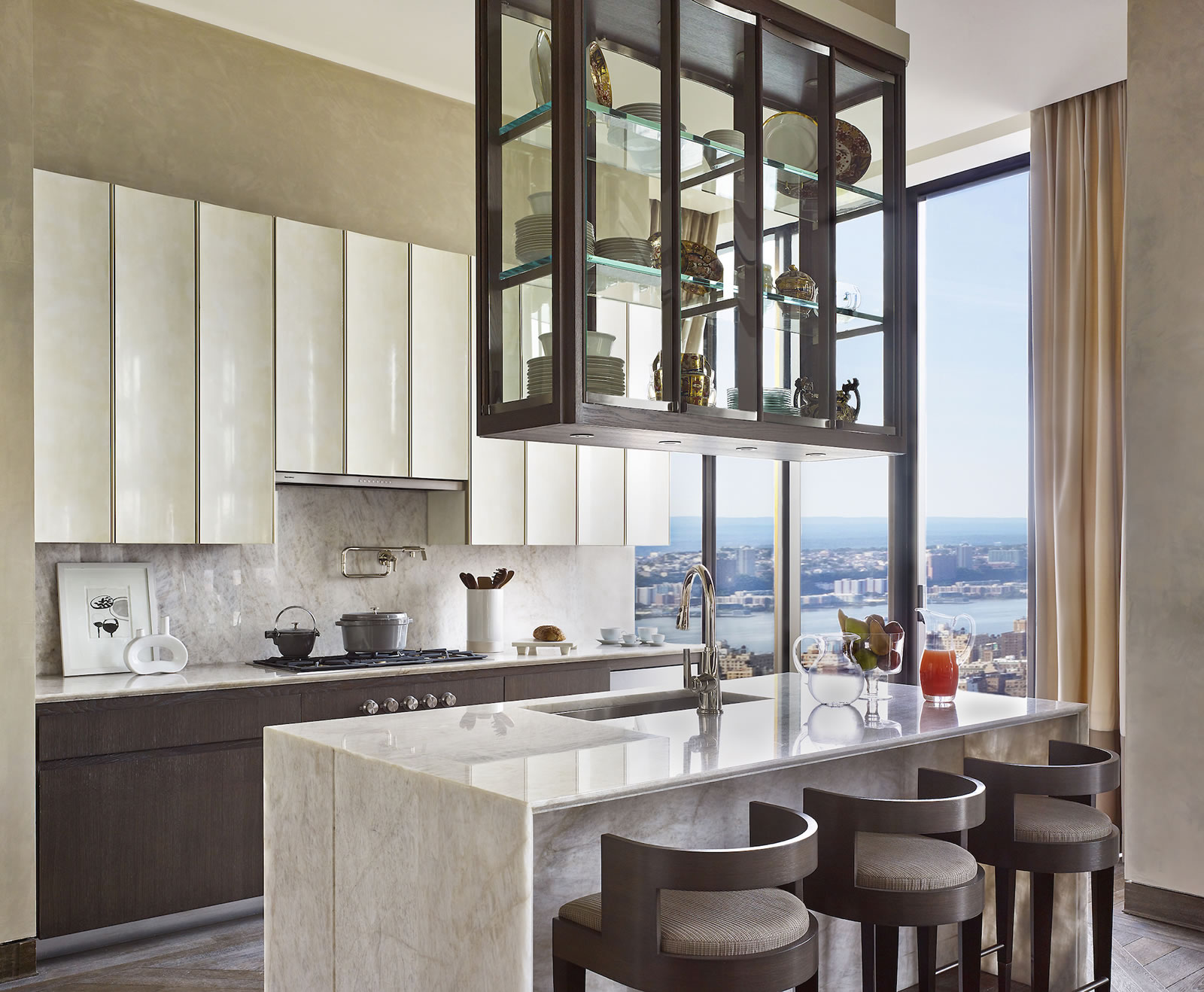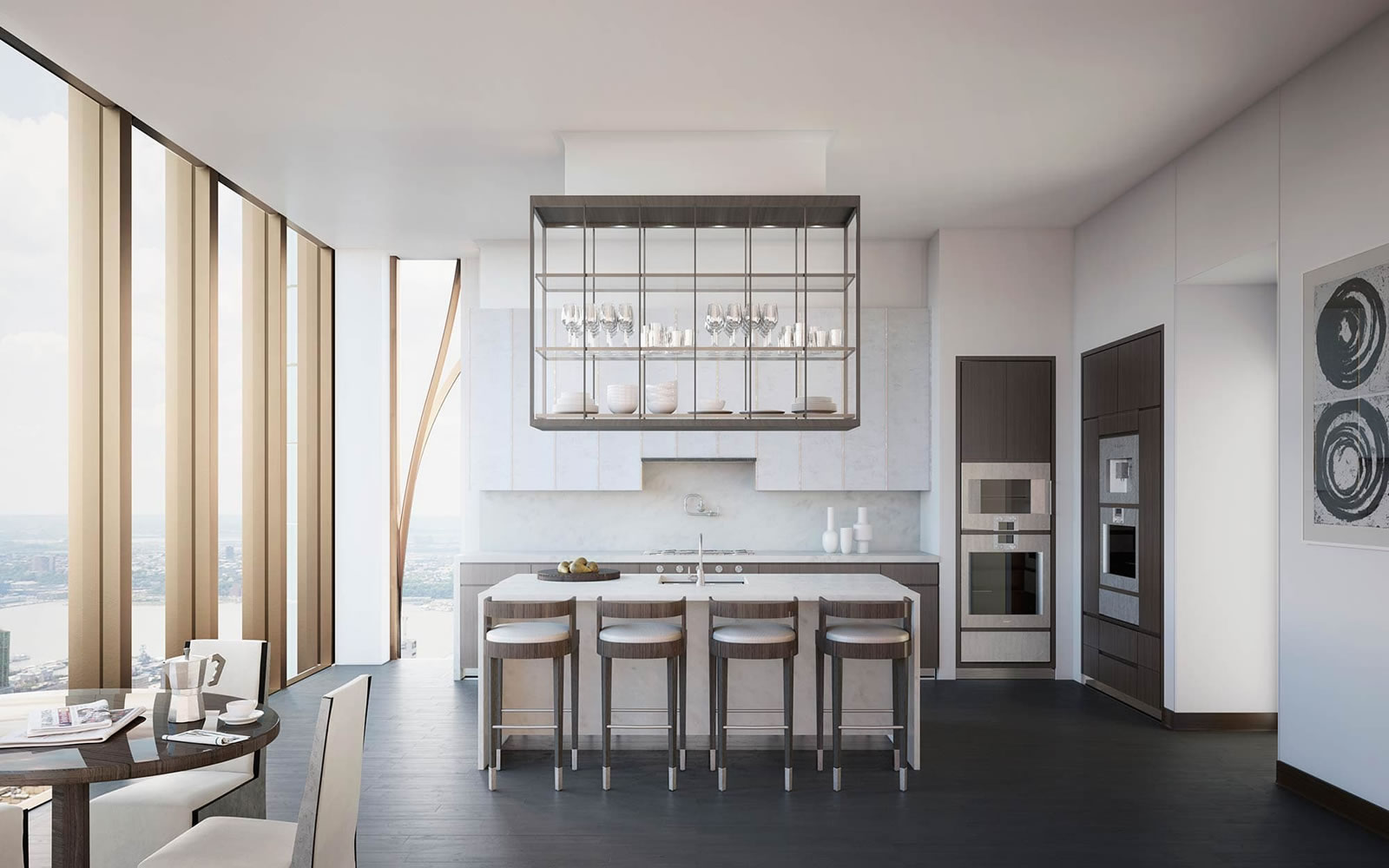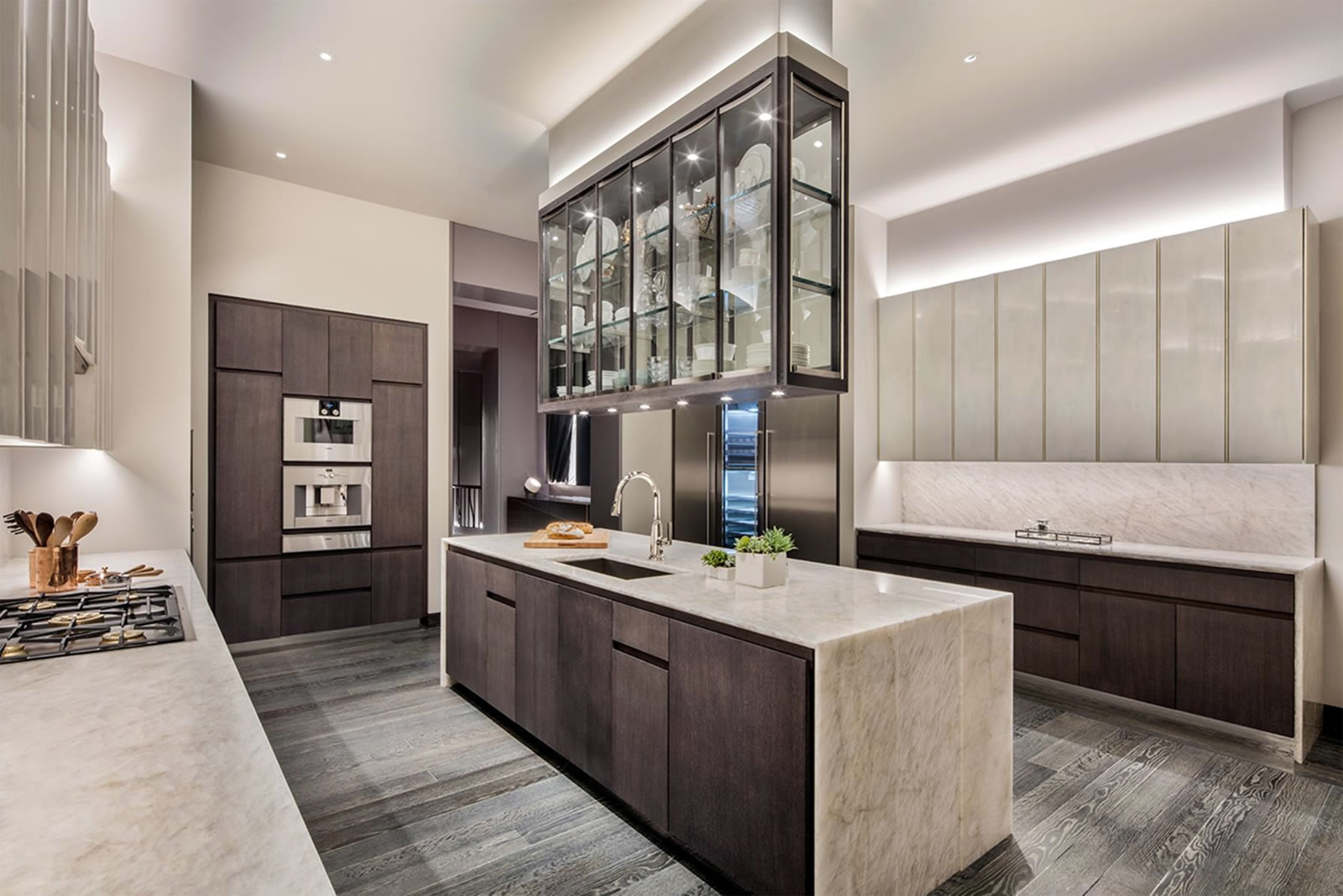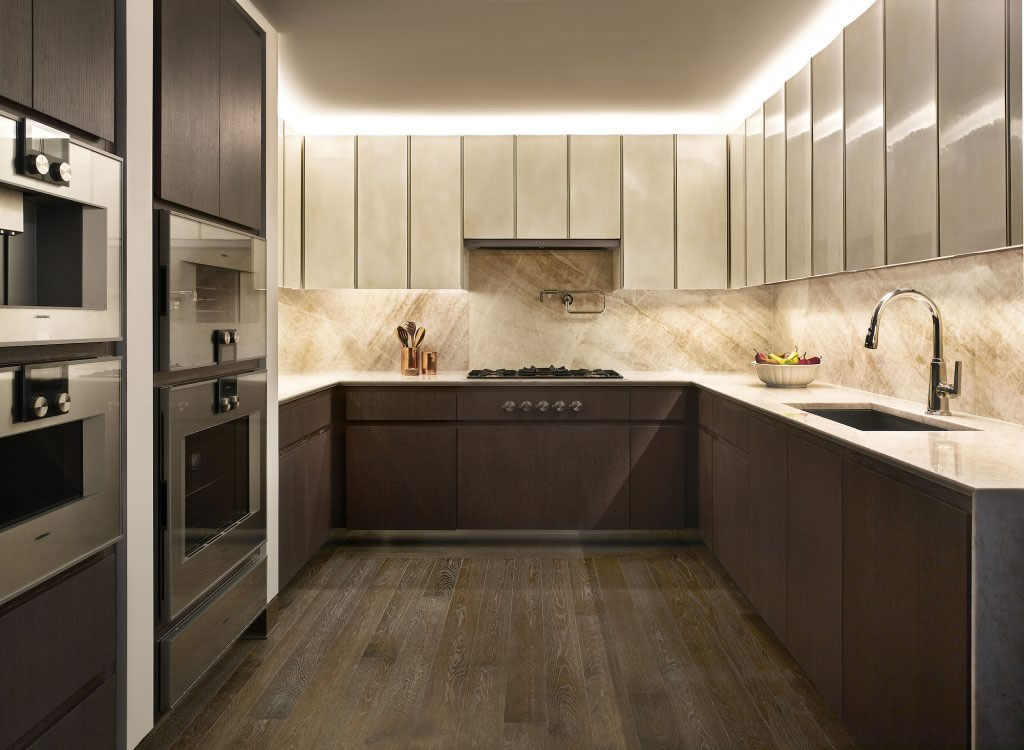 111 West 57th Street, New York
Smallbone were asked to collaborate on 111 West 57th Street, the much vaunted 'Feather in the Wind' supertall development overlooking Central Park. The building is a breathtakingly brave design by SHoP Architects with stunning interiors by Studio Sofield. Our design team worked with the design language initiated by William Sofield and brought it to life with flowing curves, polished plaster finishes, concealed handles, and rich grey oak cabinets. The tour de force is the 'jewel box' glazed cabinet which fully demonstrates the multi-disciplinary skills our exceptional workshops have to offer.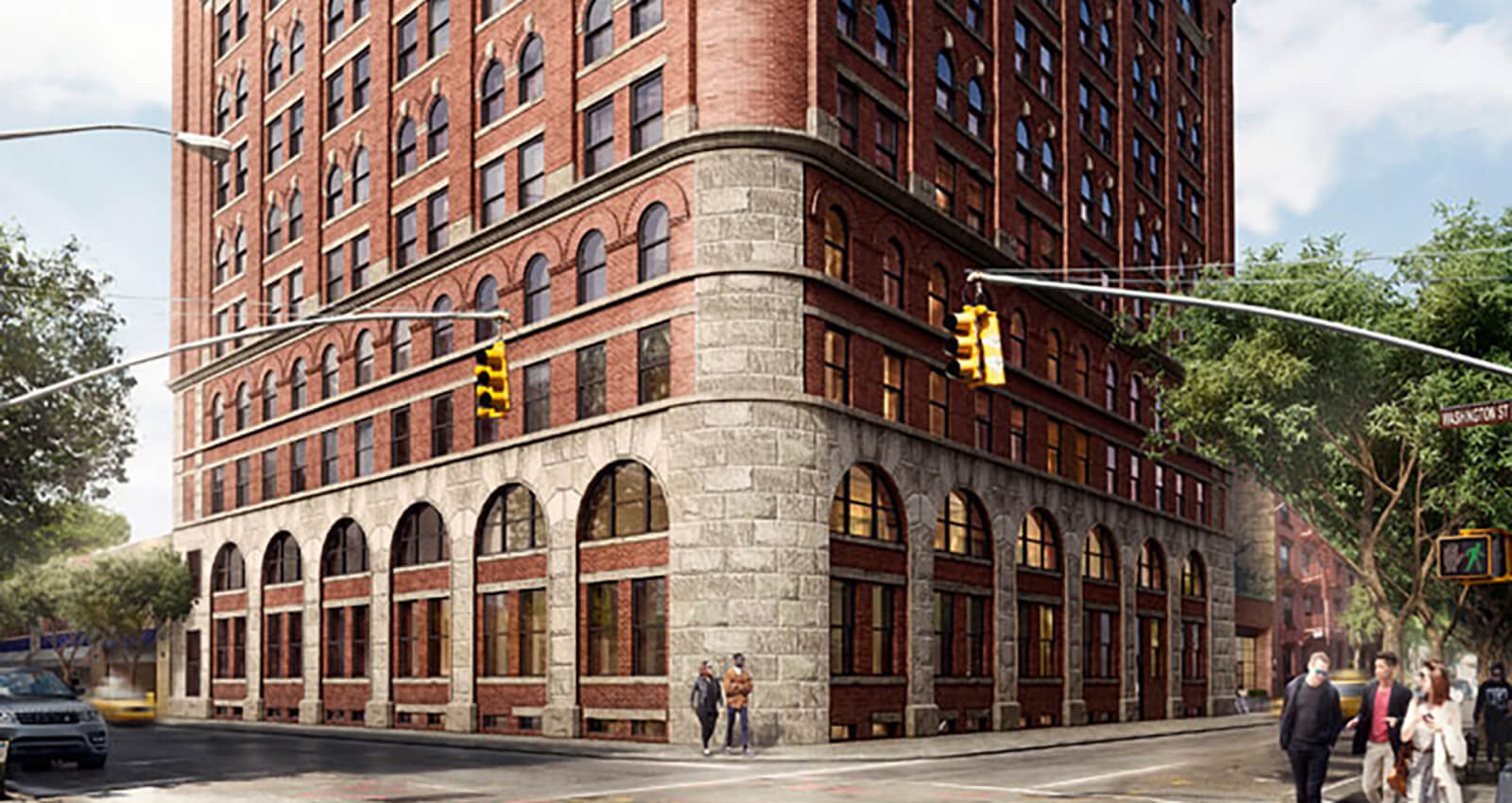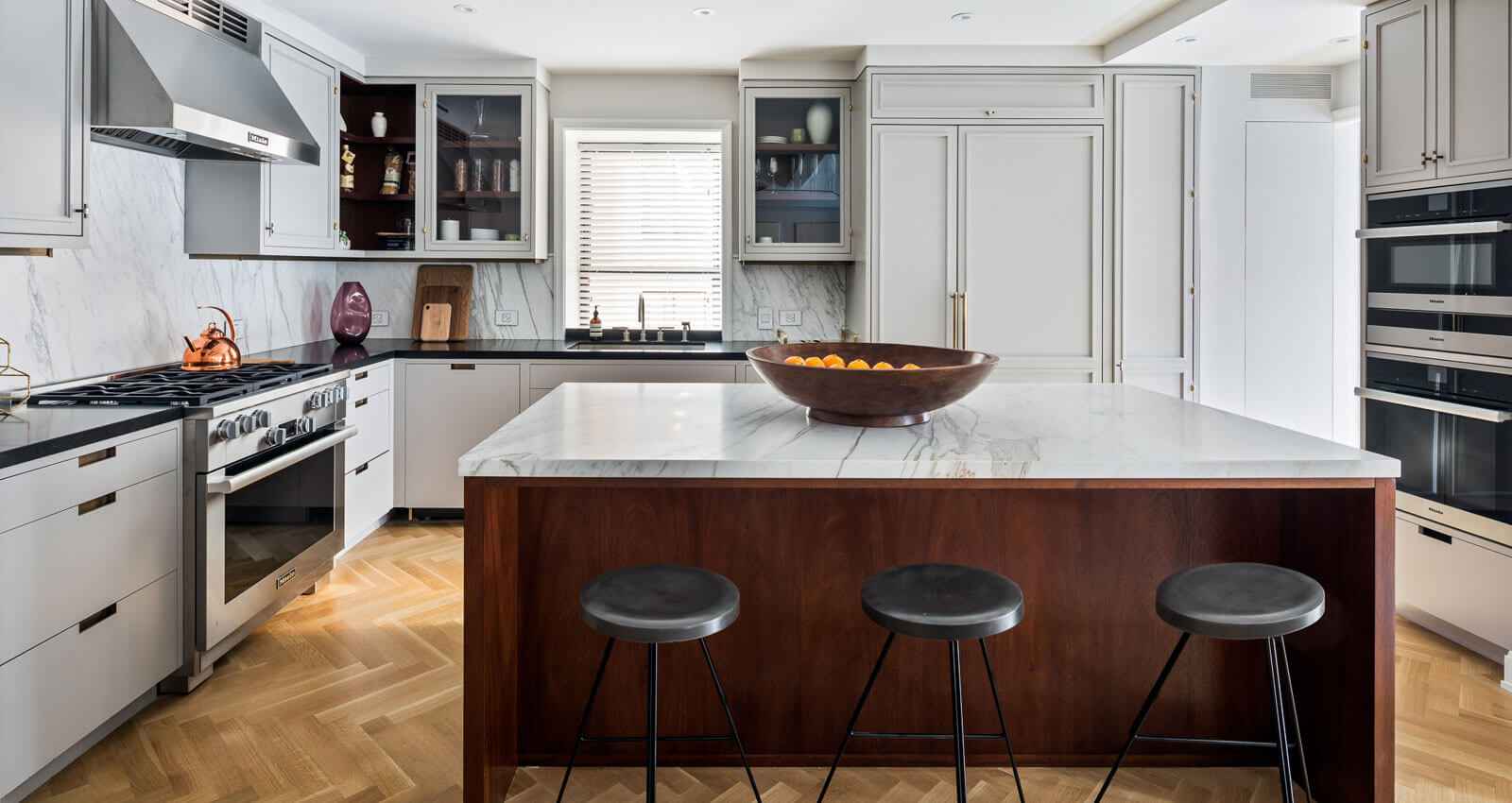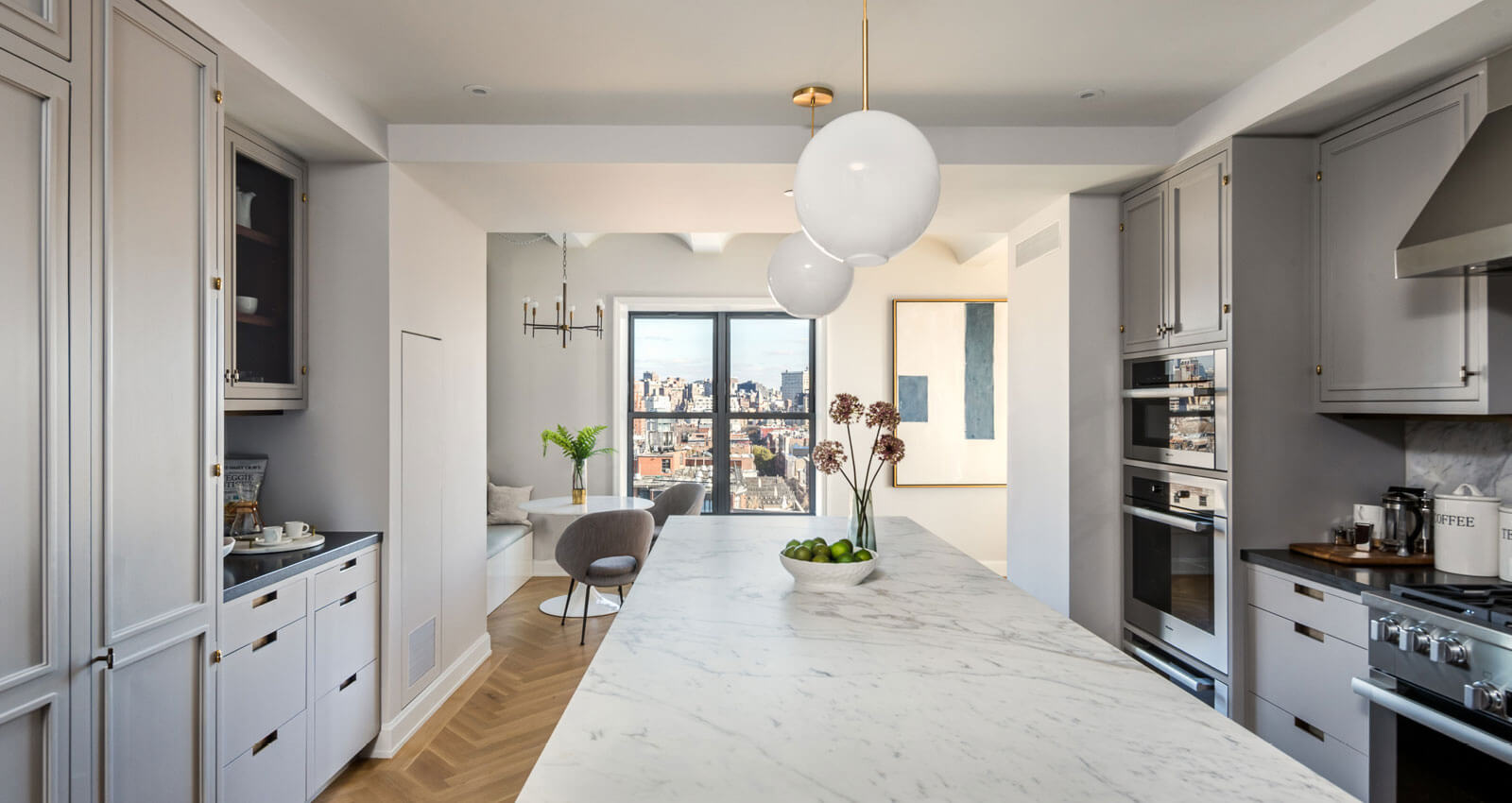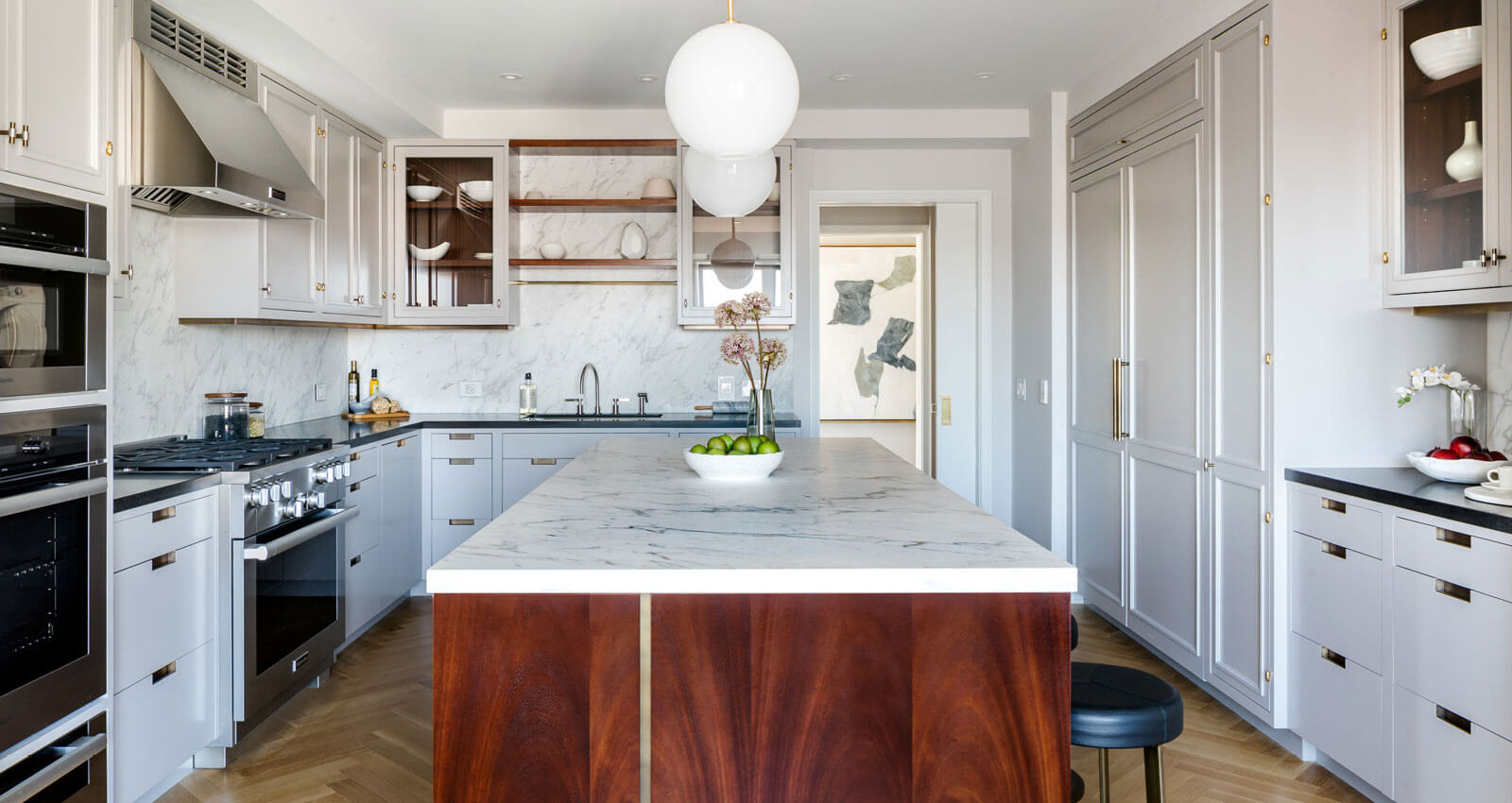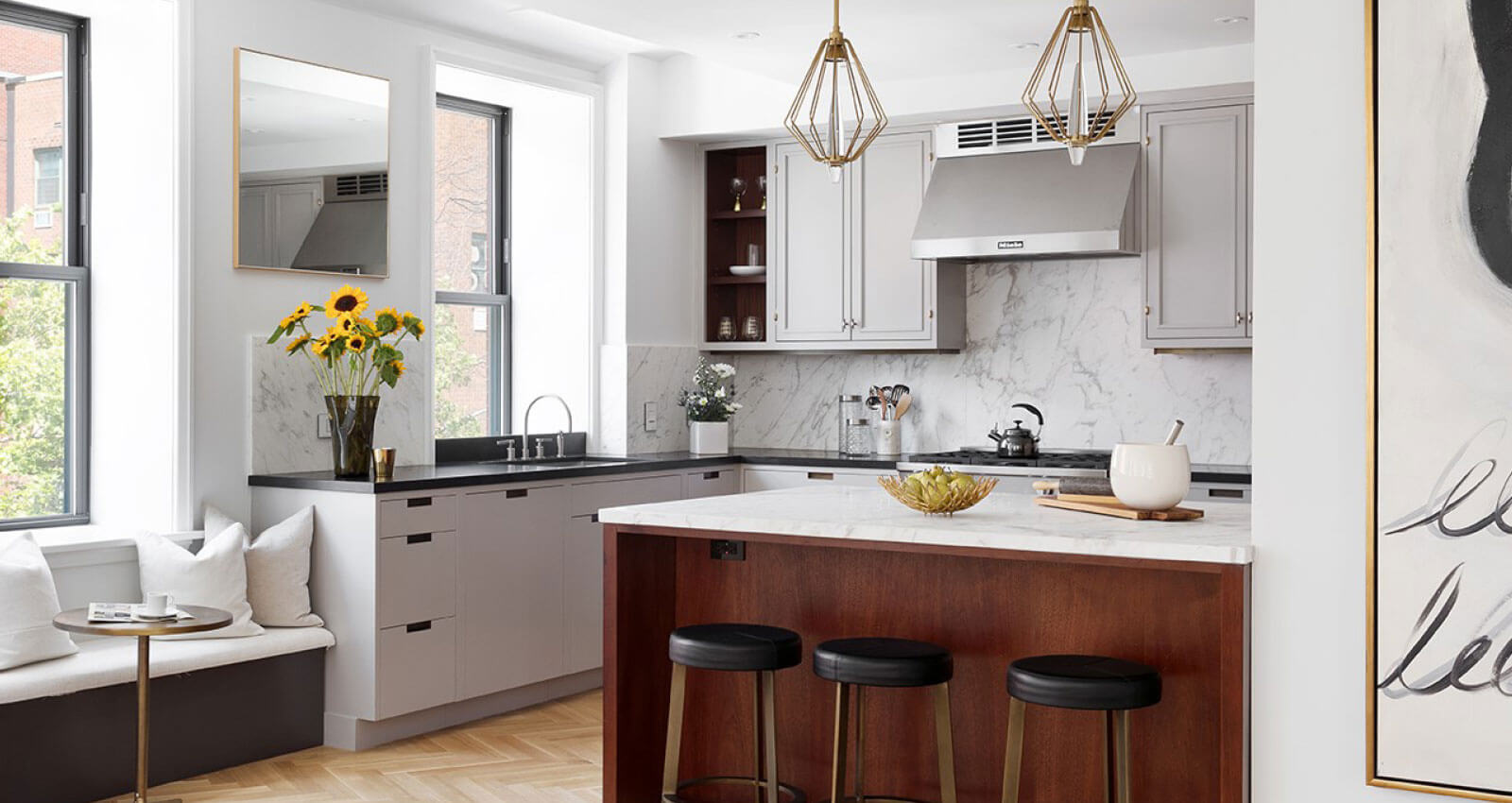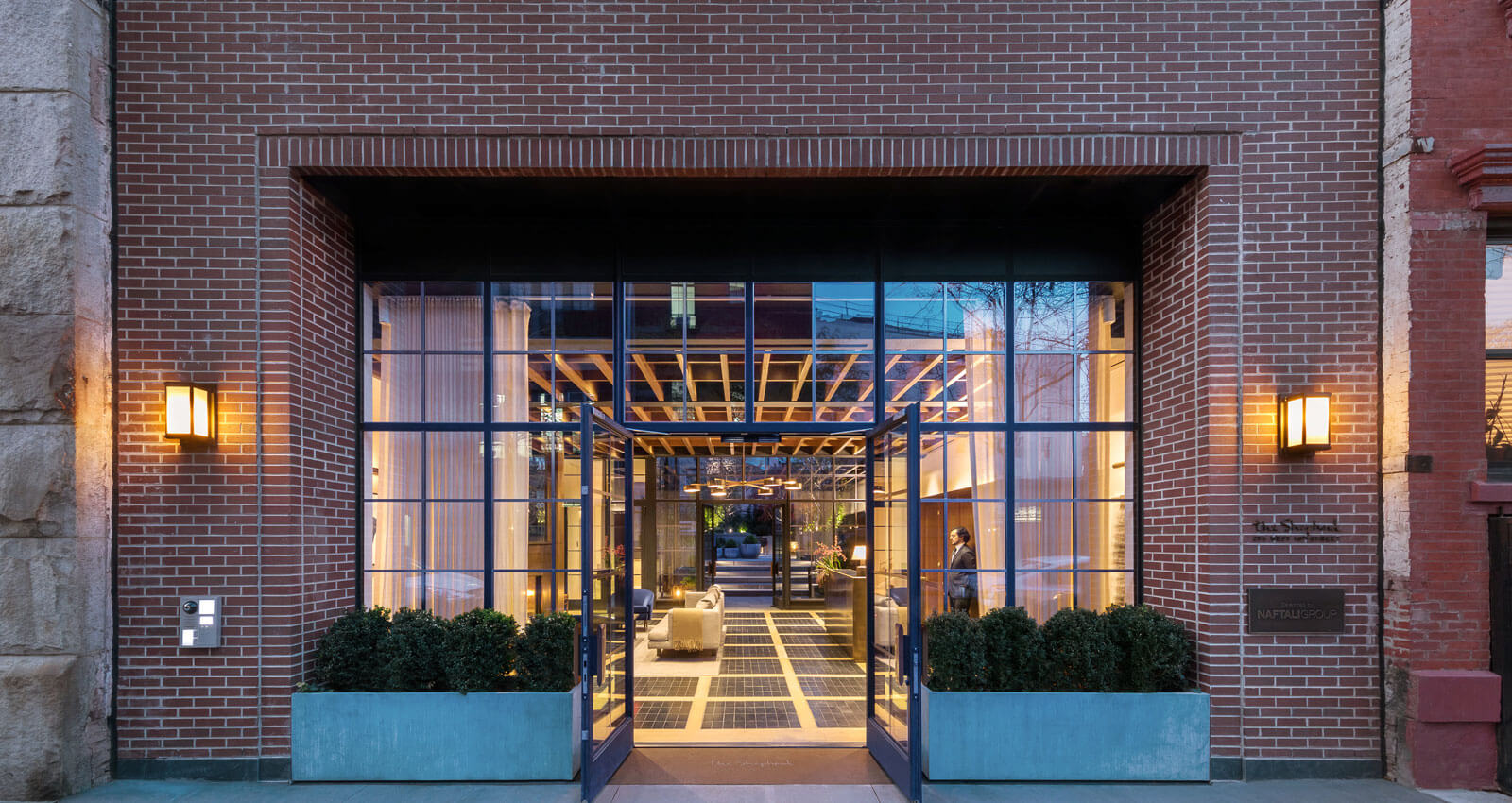 The Shephard, New York
The Shephard is a timeless reimagining of a 125-year-old building in Lower Manhattan's West Village.  With more than 40-years' experience and an enviable back-catalogue of classical finishes and mouldings that are perfectly suited to the building's architecture, Smallbone was selected to add some British pedigree to the project. In the kitchens, contemporary low cabinets with custom bronze pulls were juxtaposed with high cupboards that feature a discrete beading and forged tee-handles to reflect the property's original details.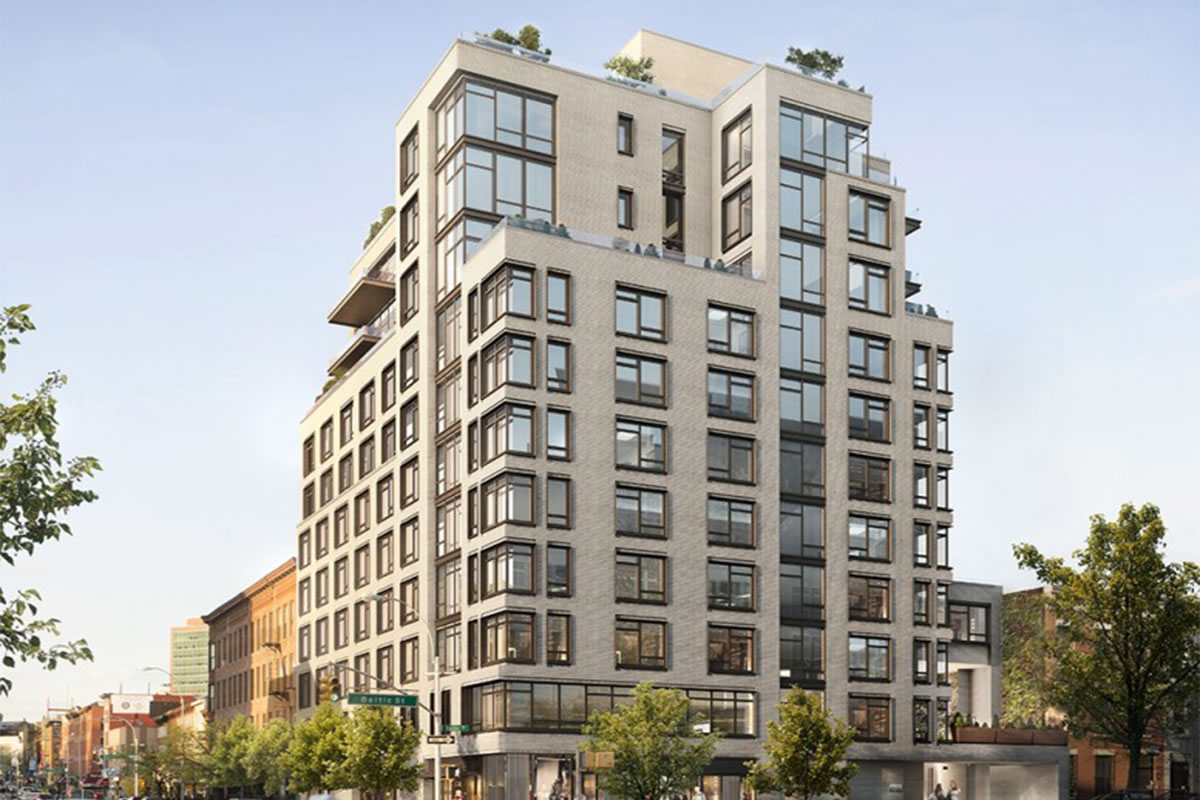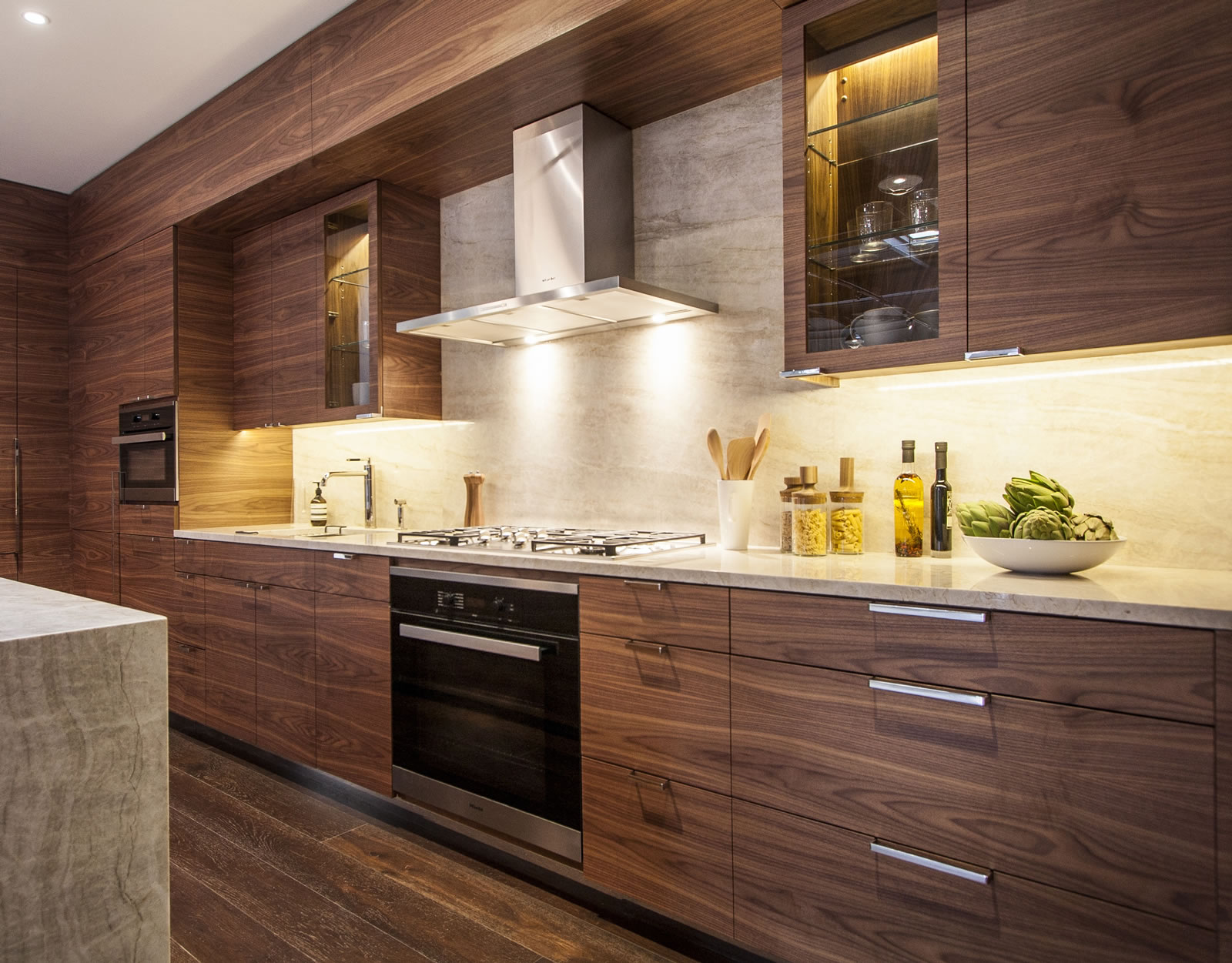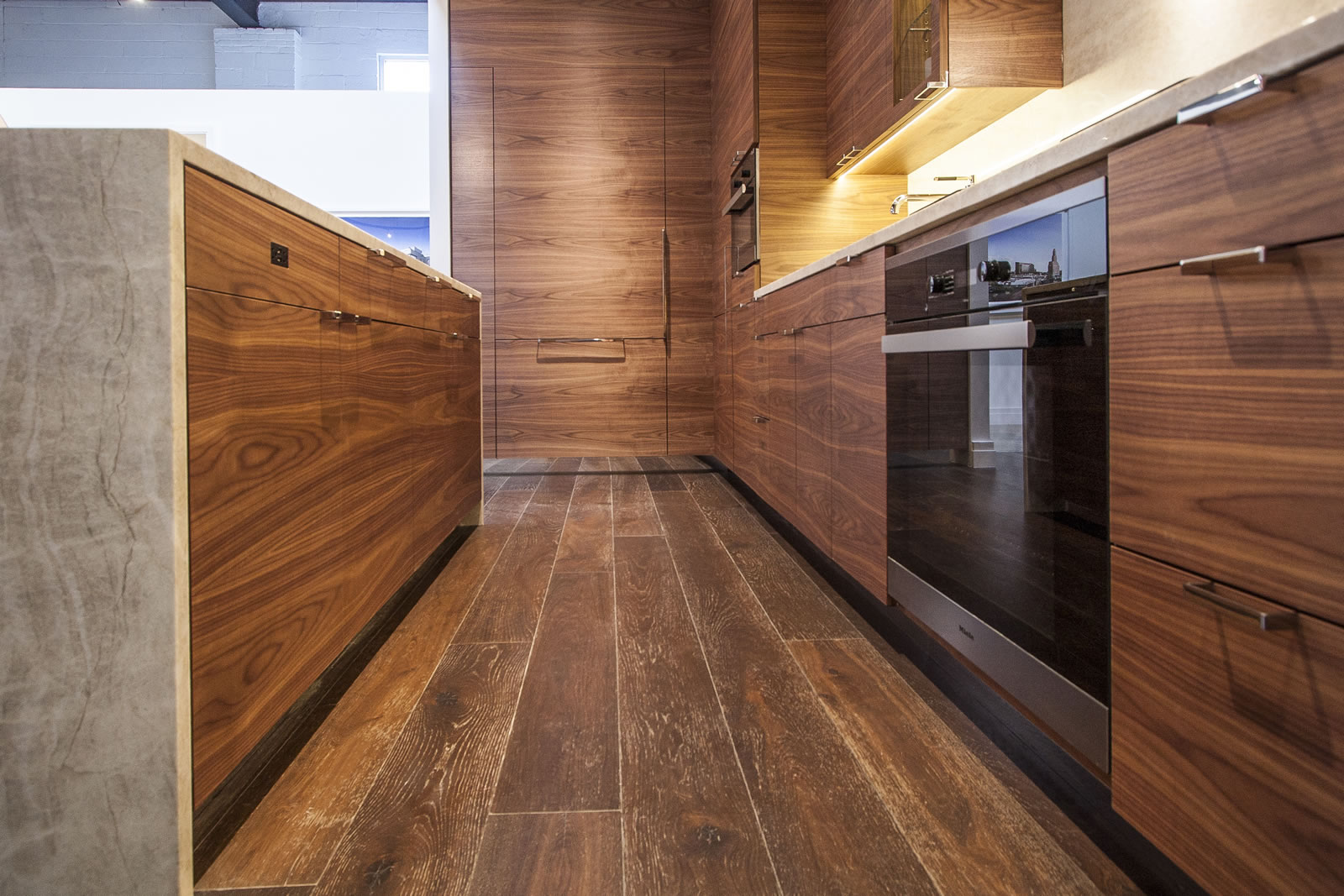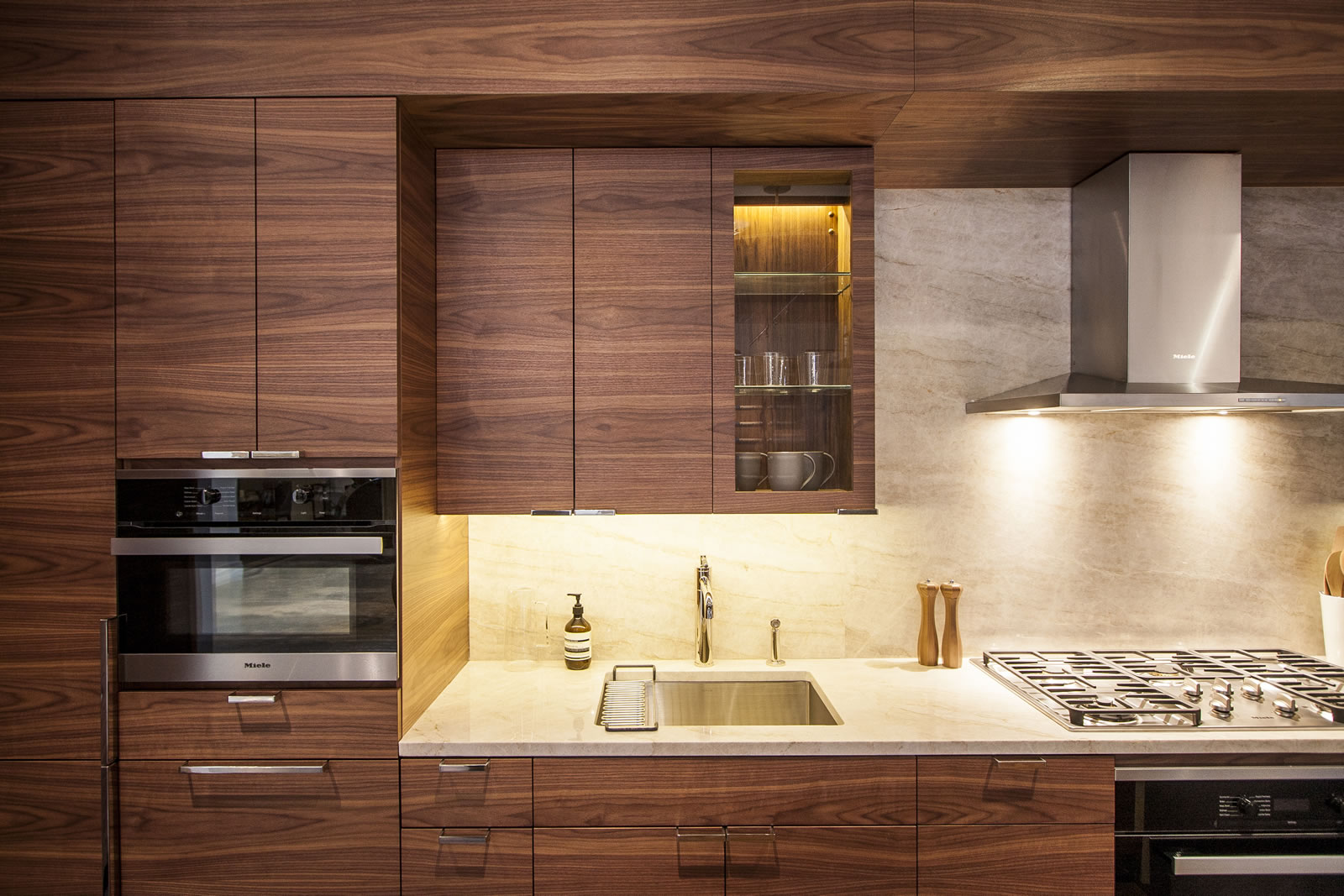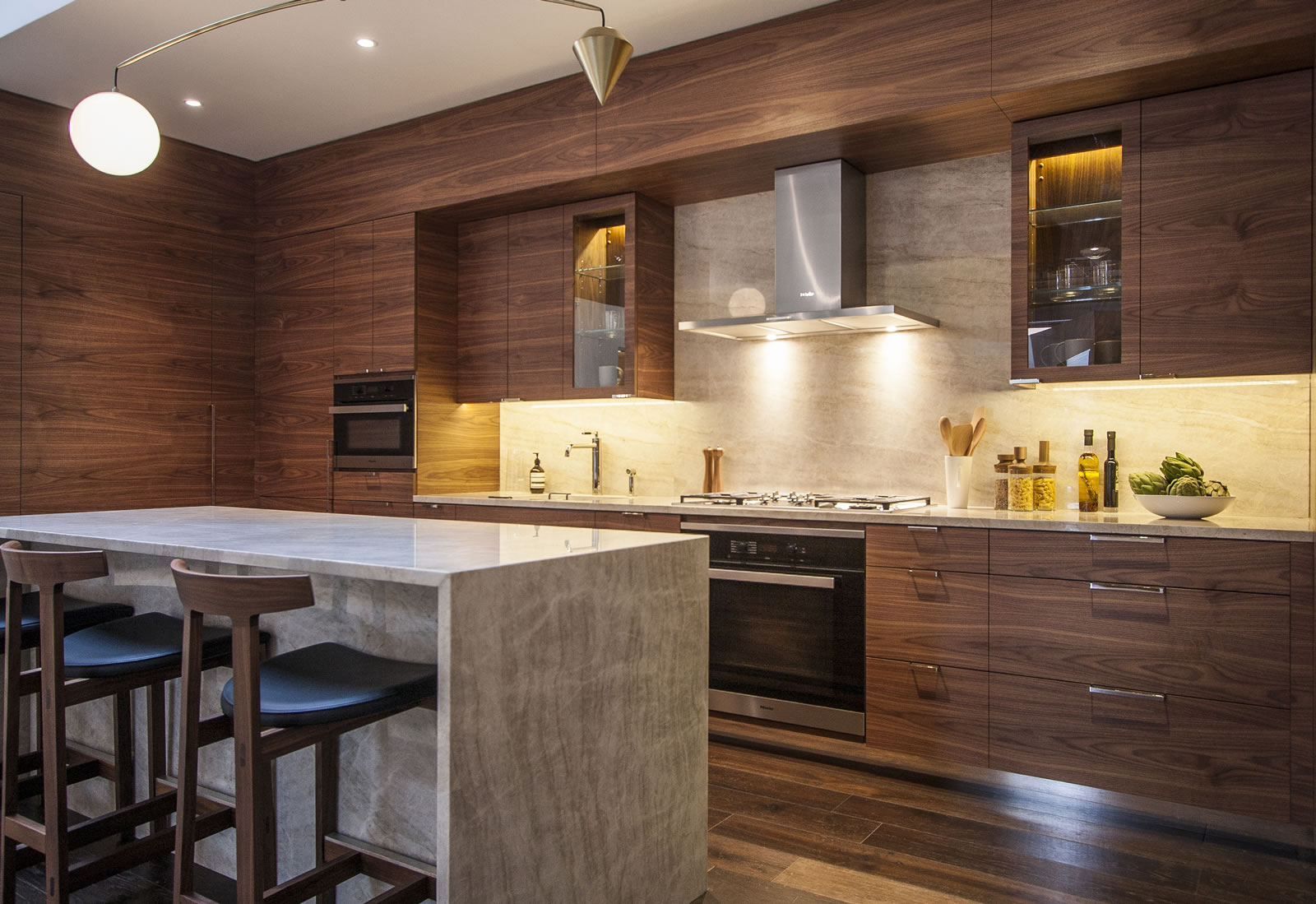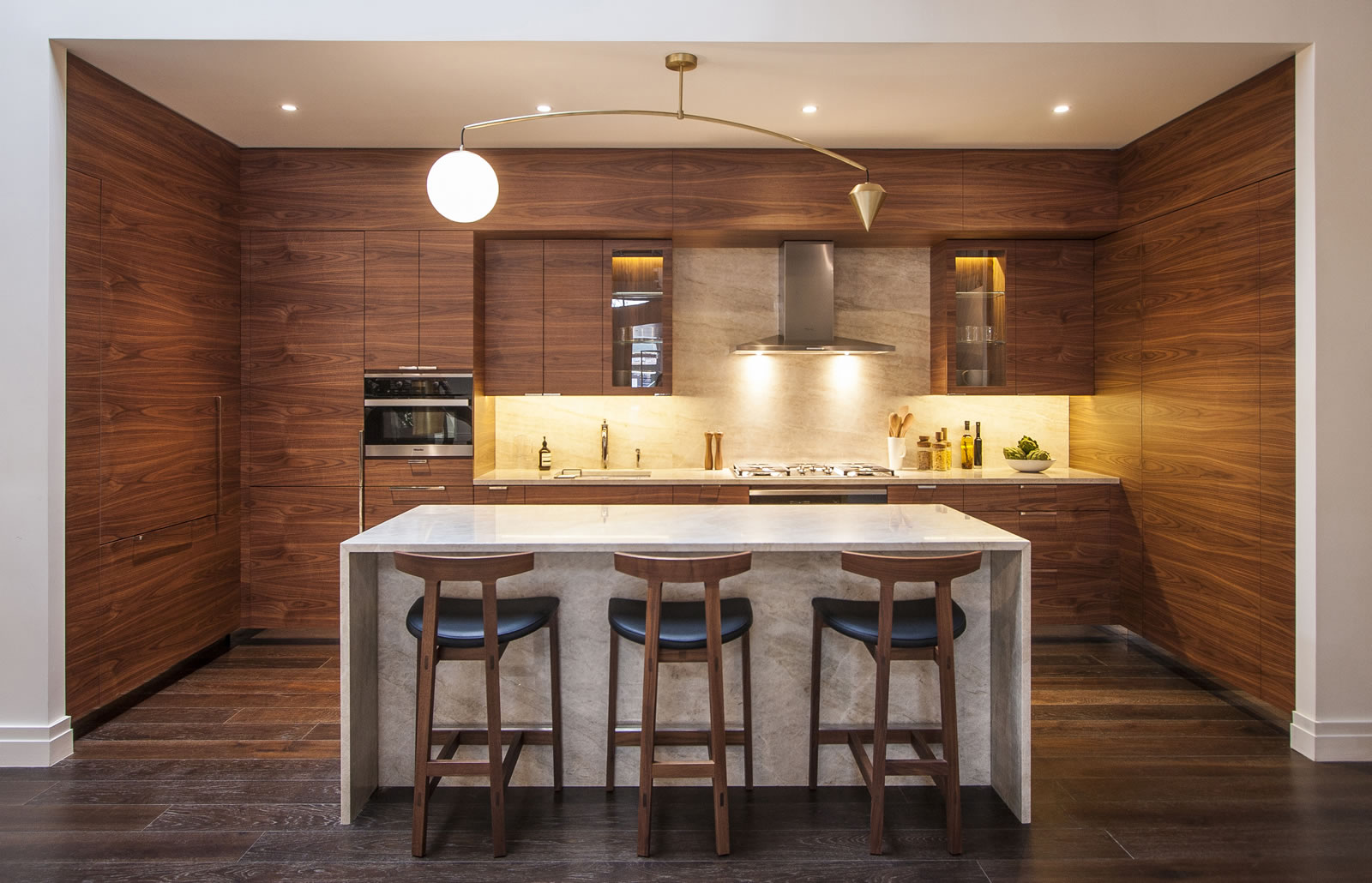 Baltic Street, New York
Baltic Street was the first opportunity to showcase our Brookmans cabinetry in the US. The client has successfully worked with the Smallbone brand for projects in Manhattan and with a new location, wanted to change direction to identify with a more youthful Brooklyn market. The project needed to be crisp but also to reflect craftsmanship. Flat doors with a contiguous crown walnut veneer running through the cabinetry make each kitchen unique. Side-mounted pulls in Nickel were designed and manufactured solely for this installation. Brookmans also provided the cabinets for the vanities throughout the building.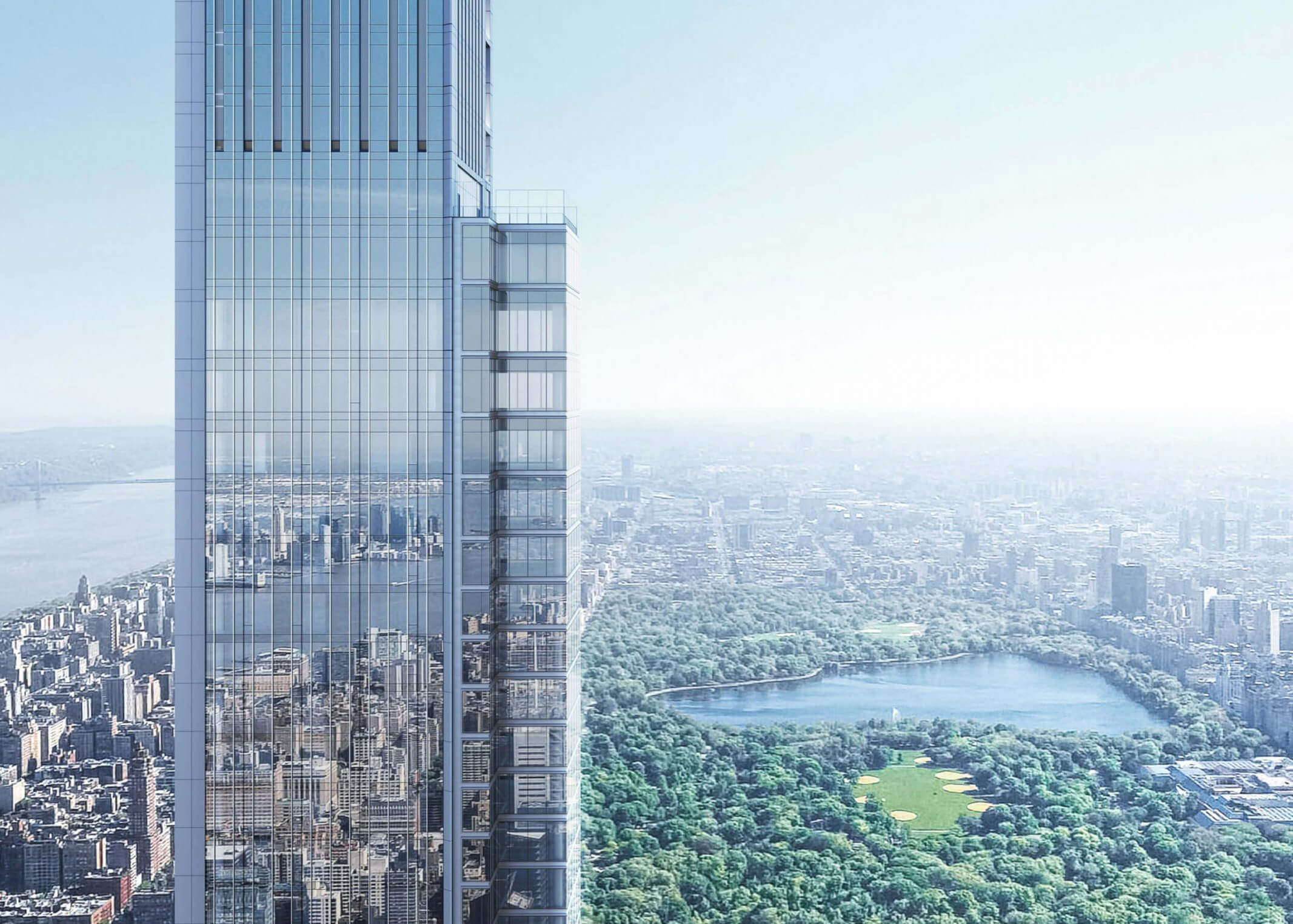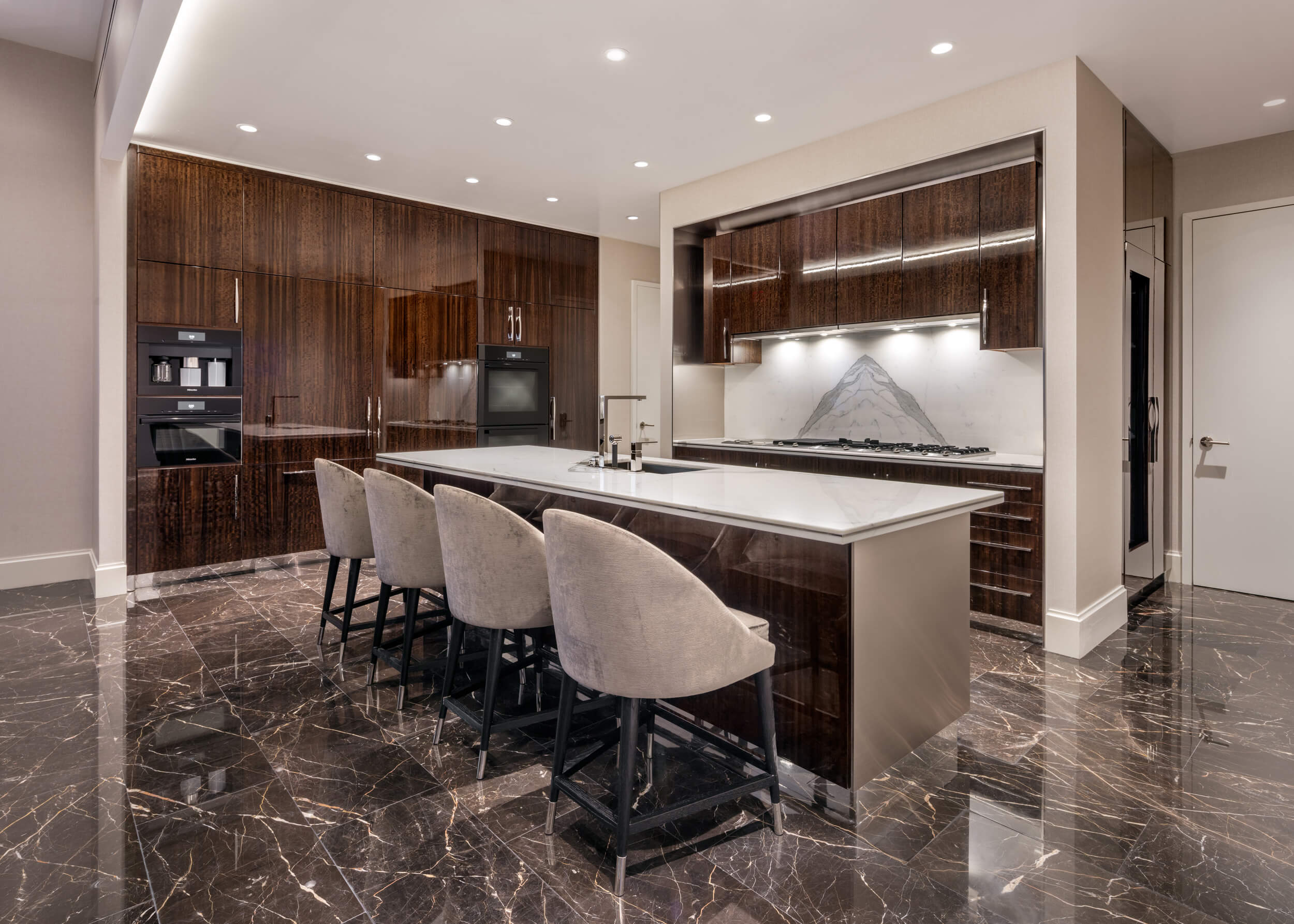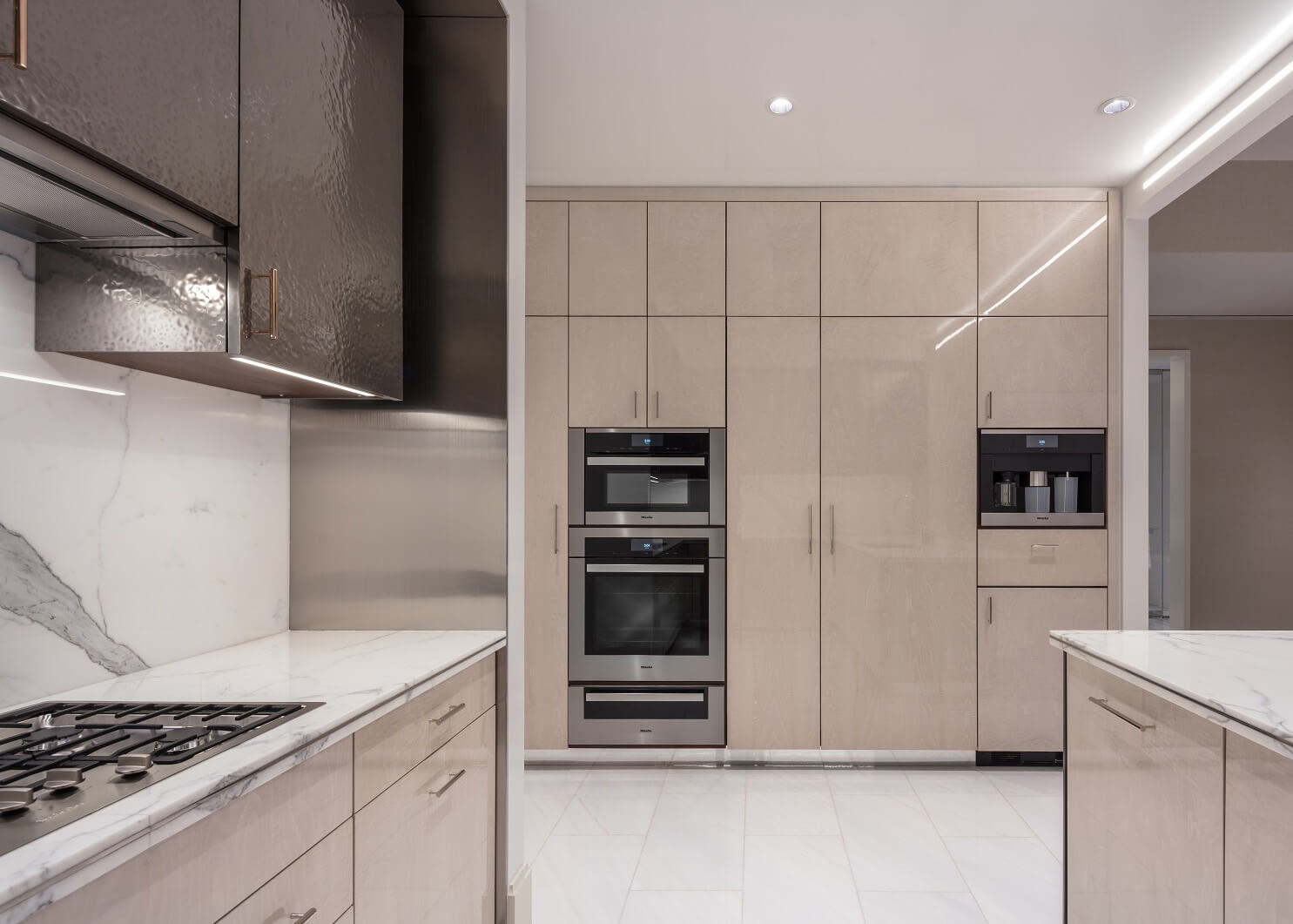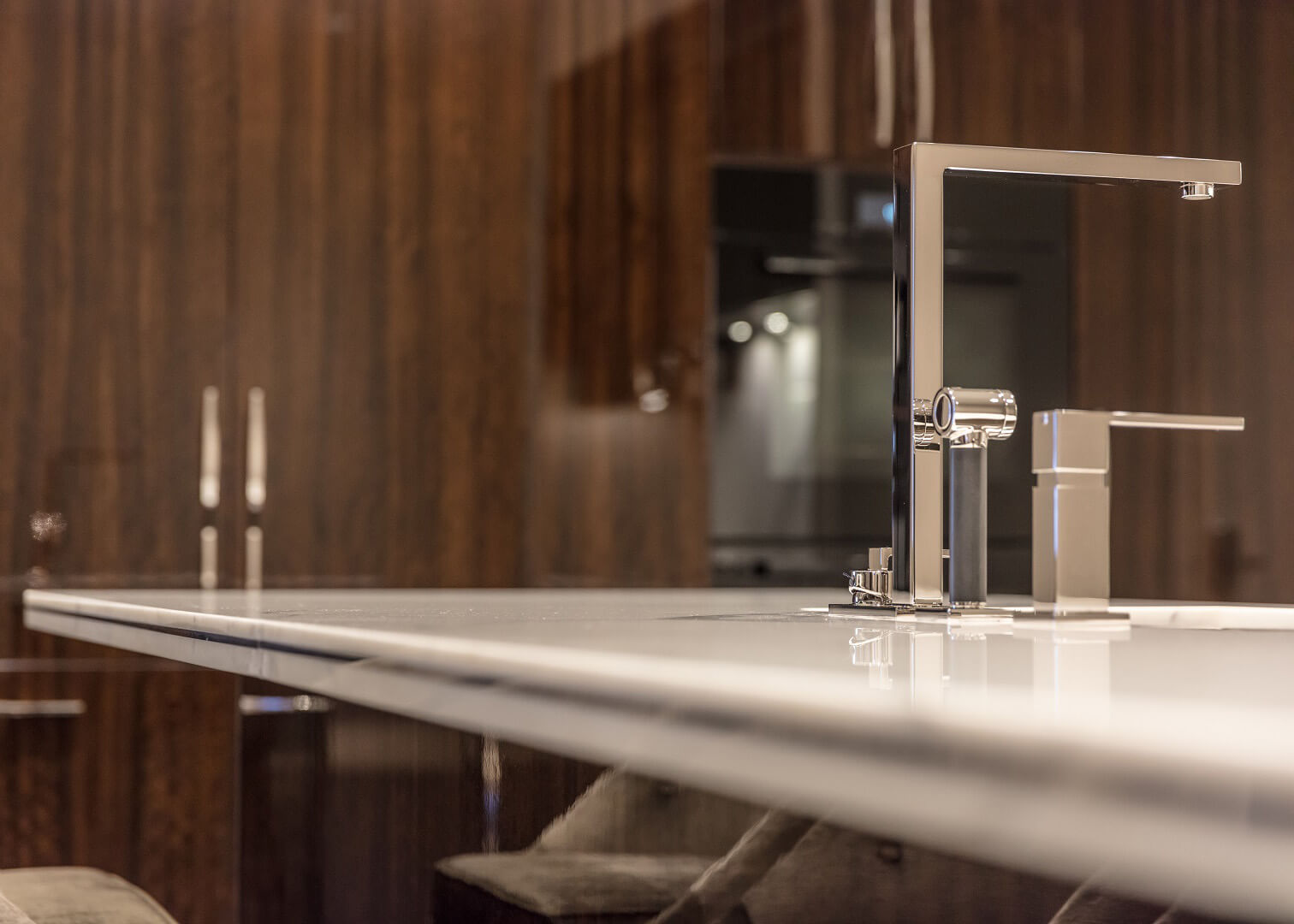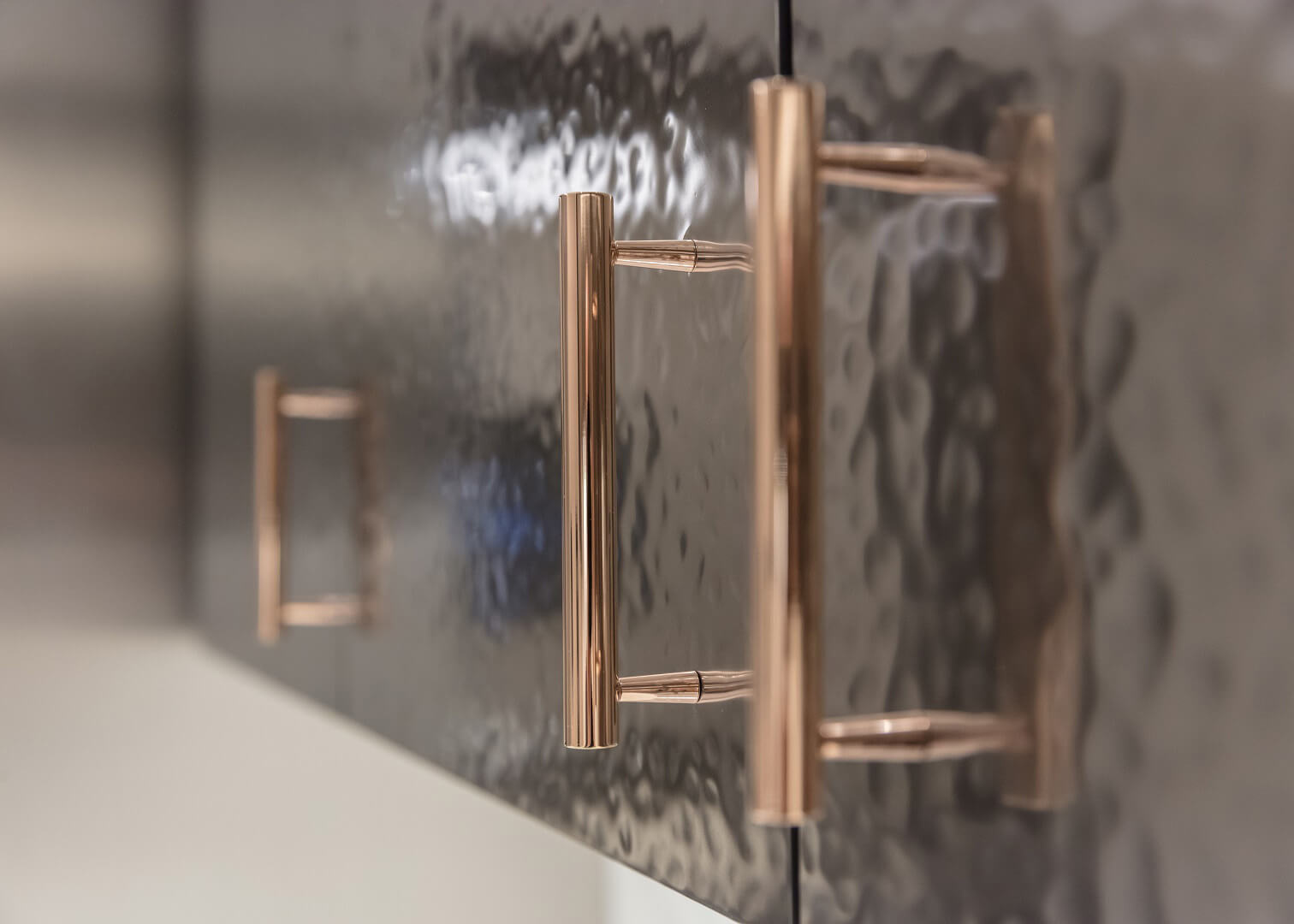 Central Park Tower, New York
Central Park Tower is the world's tallest residential building, with 179 apartments and a breath-taking triplex at its summit. As one of the most important developments of this era, it was crucial to set the standard for opulence. Our design team developed a curated palette of materials that reflected the design language of the building; four distinct cabinet finishes including three unique sets of veneer and a bespoke hammered metal that was inspired by an antique European nickel sink.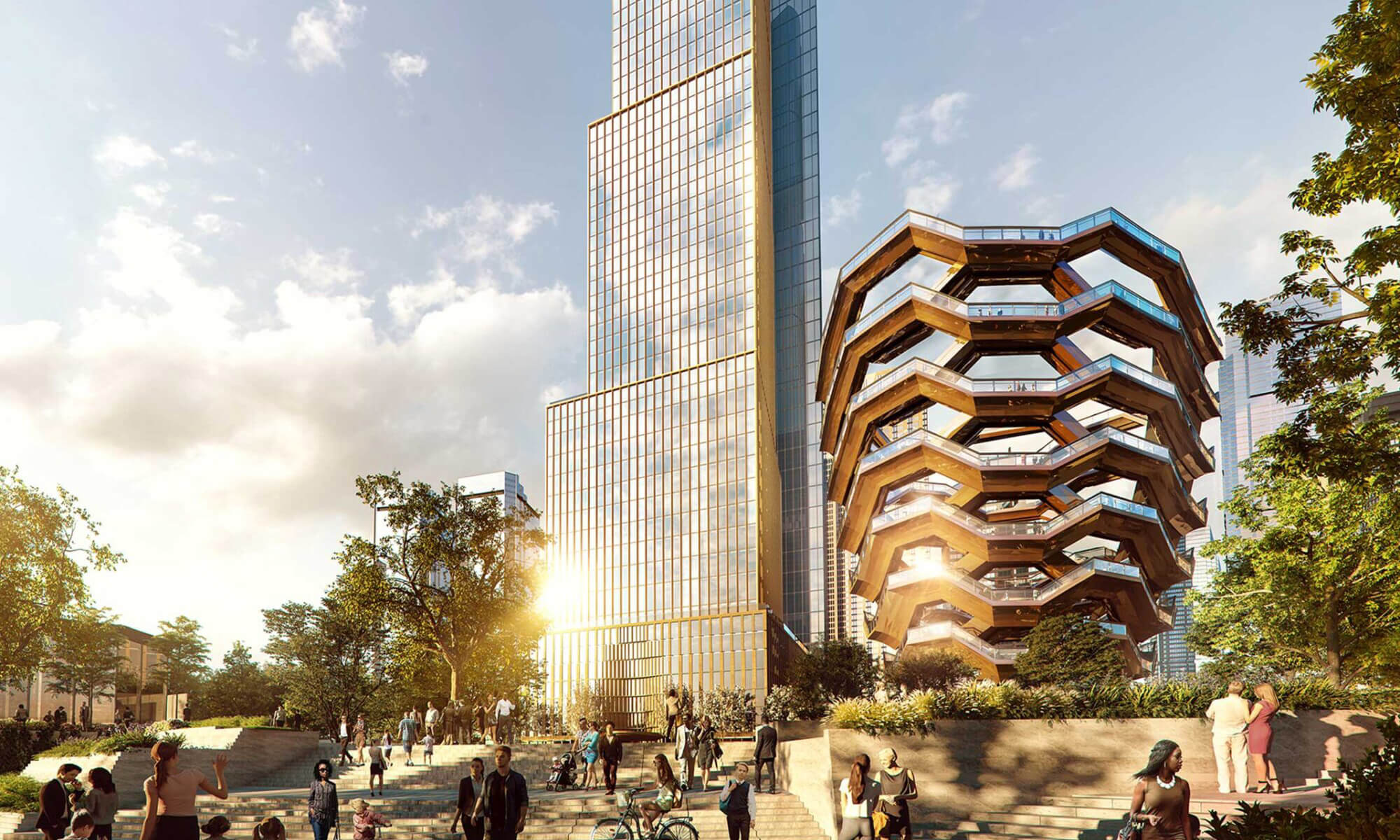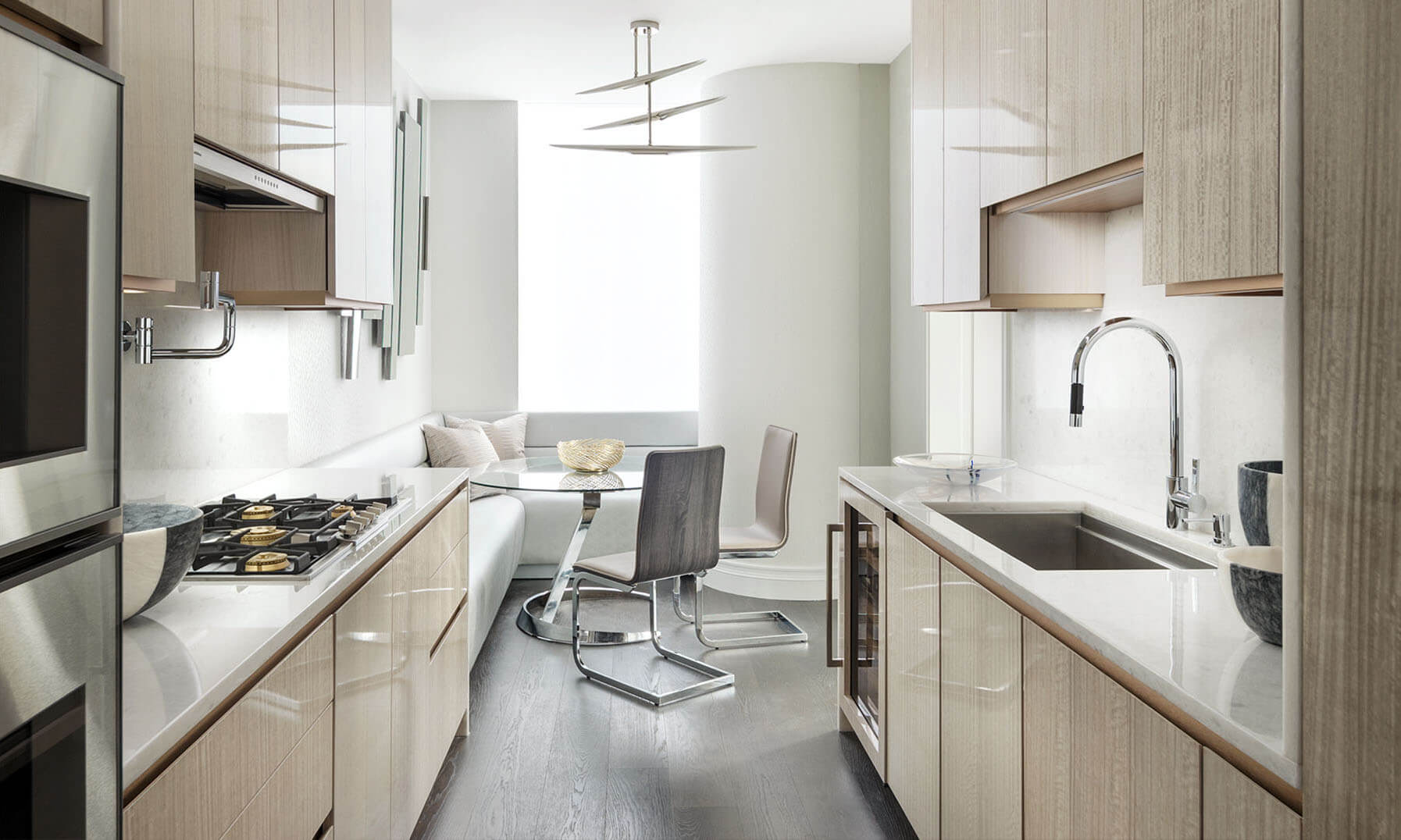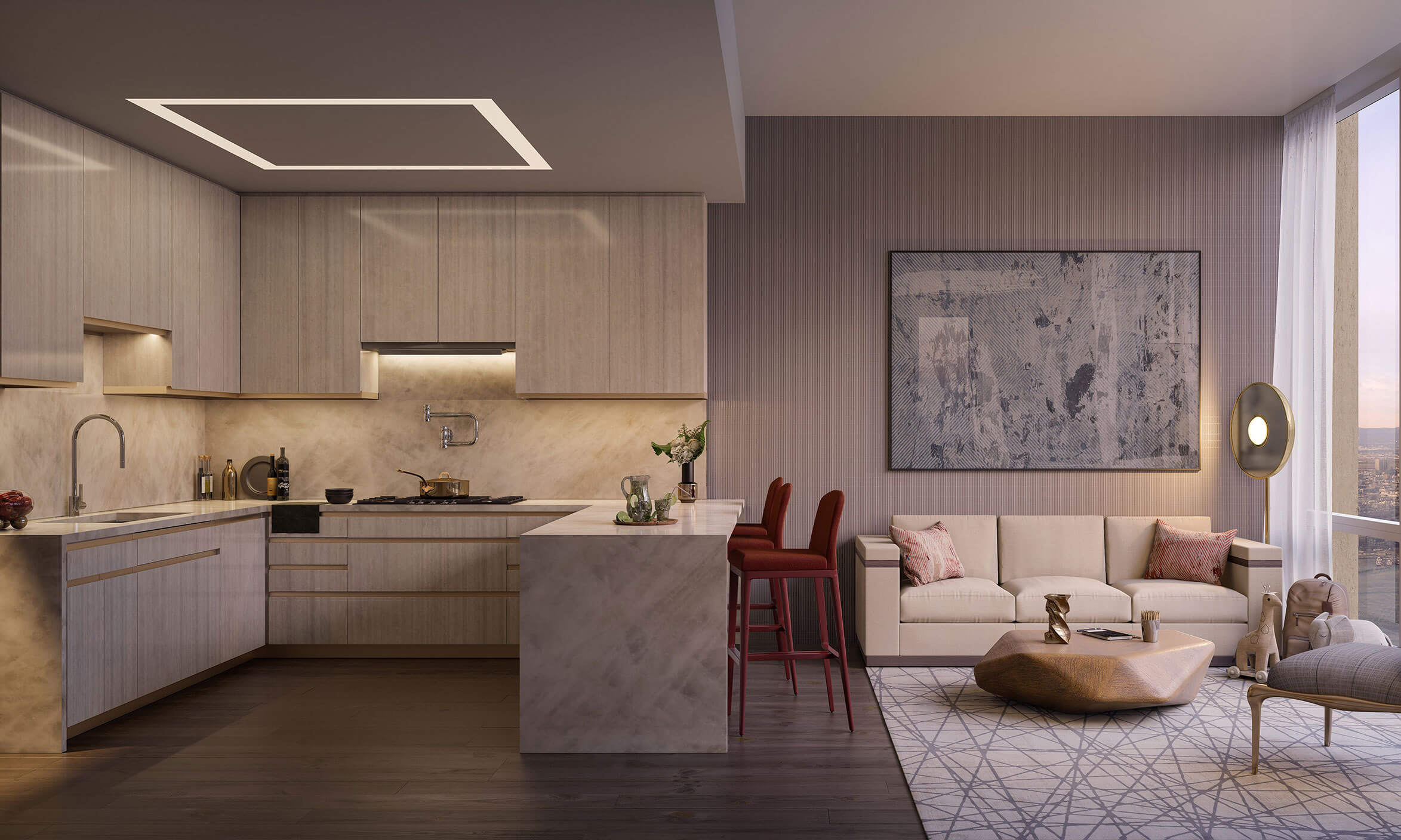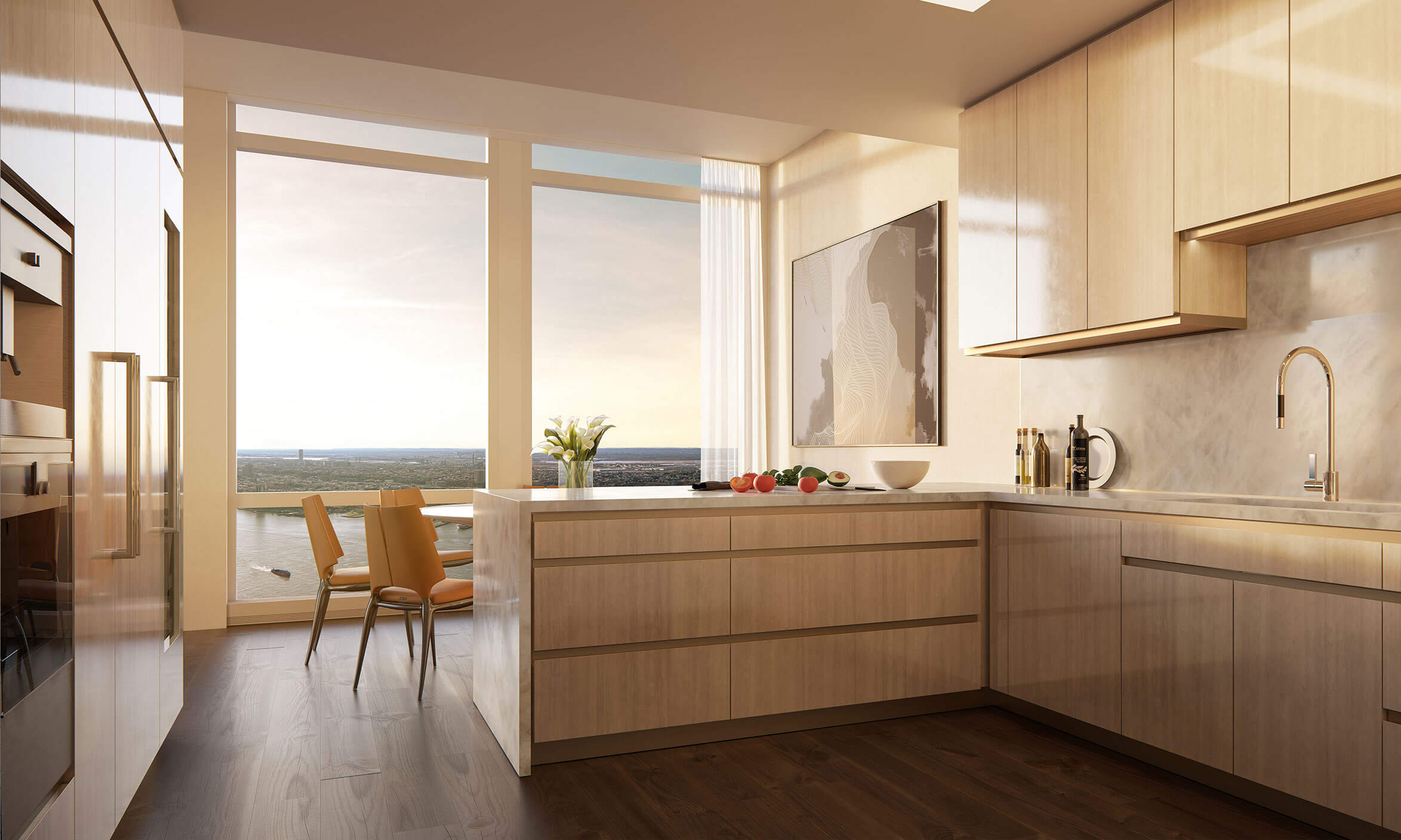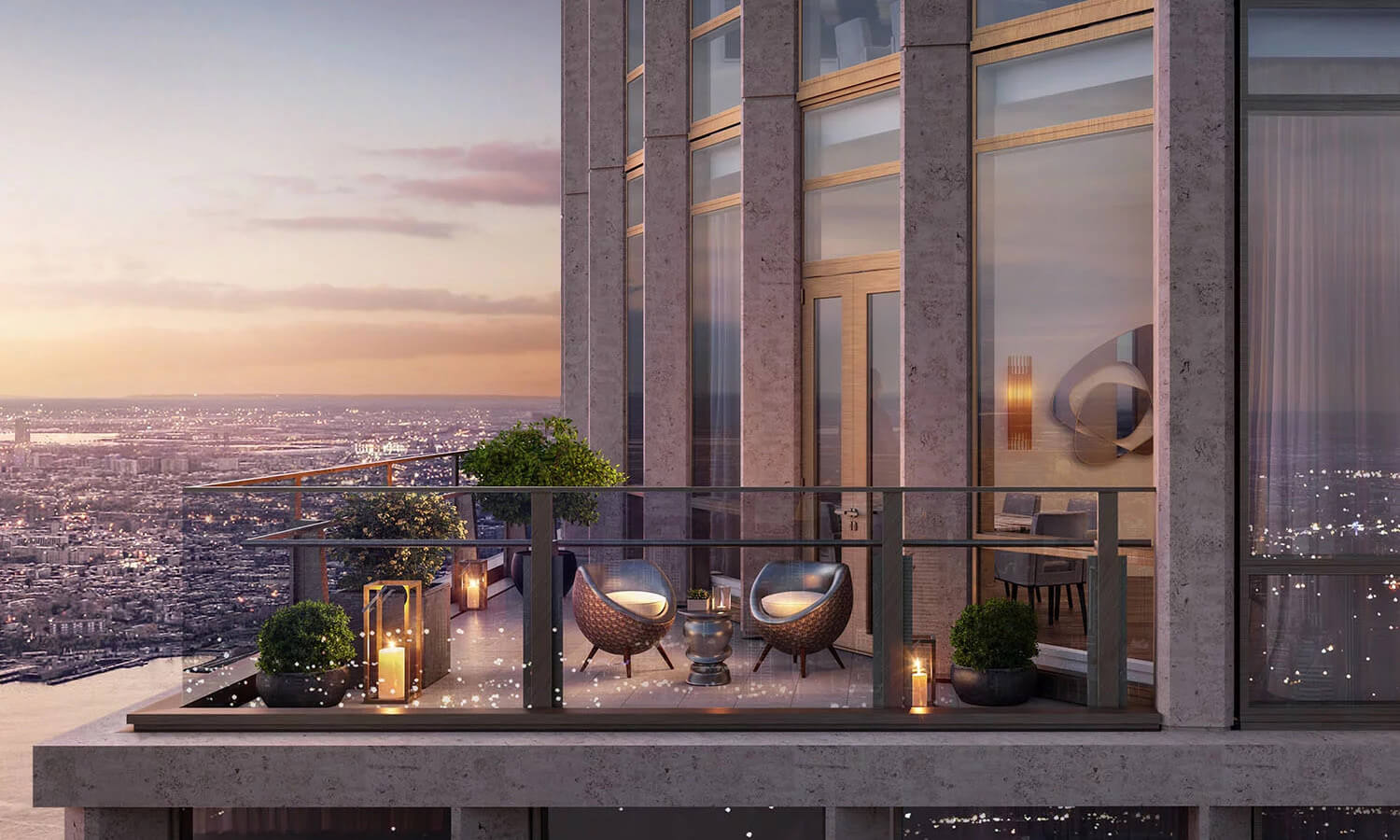 35 Hudson Yards, New York
Comprised of 141 luxurious apartments with magnificent city views, 35 Hudson Yards is a 7-acre site, that also houses a rail transfer station that has serviced Manhattan for more than 100 years. The opulent yet contemporary development required a style of furniture that was both modern and elegant at the same time. Smallbone created a minimalistic bespoke cabinet design and used  hand-selected bleached Eucalyptus veneered doors, Walnut veneered carcasses, and solid Walnut timber draw boxes for an indulgent look and feel.